Bienvenue à la mise à jour des ventes du week-end de Costco Québec où je vous tiendrai au courant des ventes impressionnantes et des nouveaux articles que Costco lance pour le week-end !
Welcome to the Costco Quebec Weekend Sales Update where I'll keep you in the loop on the awesome sales & new items Costco releases for the Weekend!
Veuillez noter:
Le prix chez votre Costco local a priorité (ou préséance) sur les prix indiqués sur ce blog.

Les articles Costco Liquidation/Manager's Special (se terminant par .97) varient d'un magasin à l'autre.

Un astérisque (*) sur l'étiquette de prix signifie que l'article n'est pas en cours de réapprovisionnement.
Please note:
The price at your local Costco takes precedent (or precedence) over the prices listed on this blog.Costco liquidation/Manager's Special items (ending in .97) vary from store to store.
An asterisk (*) on the price tag means the item is not being re-ordered.
S'il y a quelque chose que vous voulez vraiment, *** vérifiez la date d'expiration *** car certains articles en vente Costco se terminent en milieu de semaine. *** Il s'agit d'une page indépendante gérée par des fans, sans affiliation ni approbation par Costco Wholesale ***
If there is something you really want, ***double check the expiry date*** as some Costco sales items do end mid-week.
***This is a fan run, independent page with no affiliation or endorsement by Costco Wholesale***
ENGLISH TO FOLLOW
Je ne sais pas quand les Canadiens ont adopté le vendredi fou, mais YAY !! À quel point la chasse est-elle amusante pour voir ce qui est réduit ? Le Black Friday est lancé chez Costco. Notamment, les lumières dominent. Les lumières de Noël notamment. Tout, des minuteries aux cordes multicolores, est réduit juste pour le week-end. Juste à temps pour mettre en place ces décorations extérieures avant que nous soyons sous six pieds de neige. Cela rendra les enfants heureux aussi. Rien de plus festif que de déambuler dans une rue enneigée le soir, qui commence à 4h avec un temps d'épargne quotidien.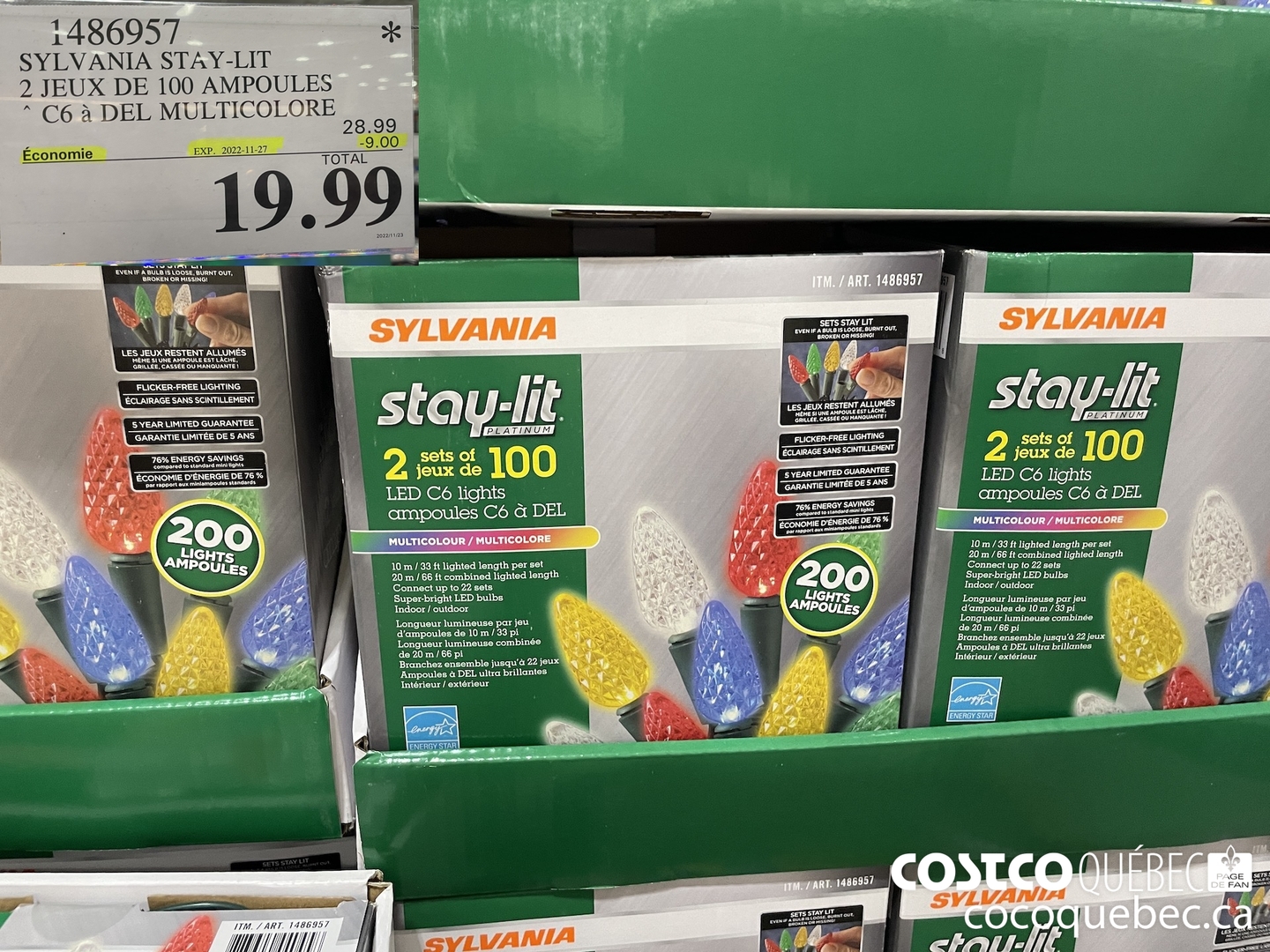 Des ajouts moins amusants à la gamme de ventes incluent ce week-end. Les emballages de pneus et les tapis de voiture sont réduits. Pas aussi excitant que le Vitamix, qui est aussi en spécial, mais agréable à avoir.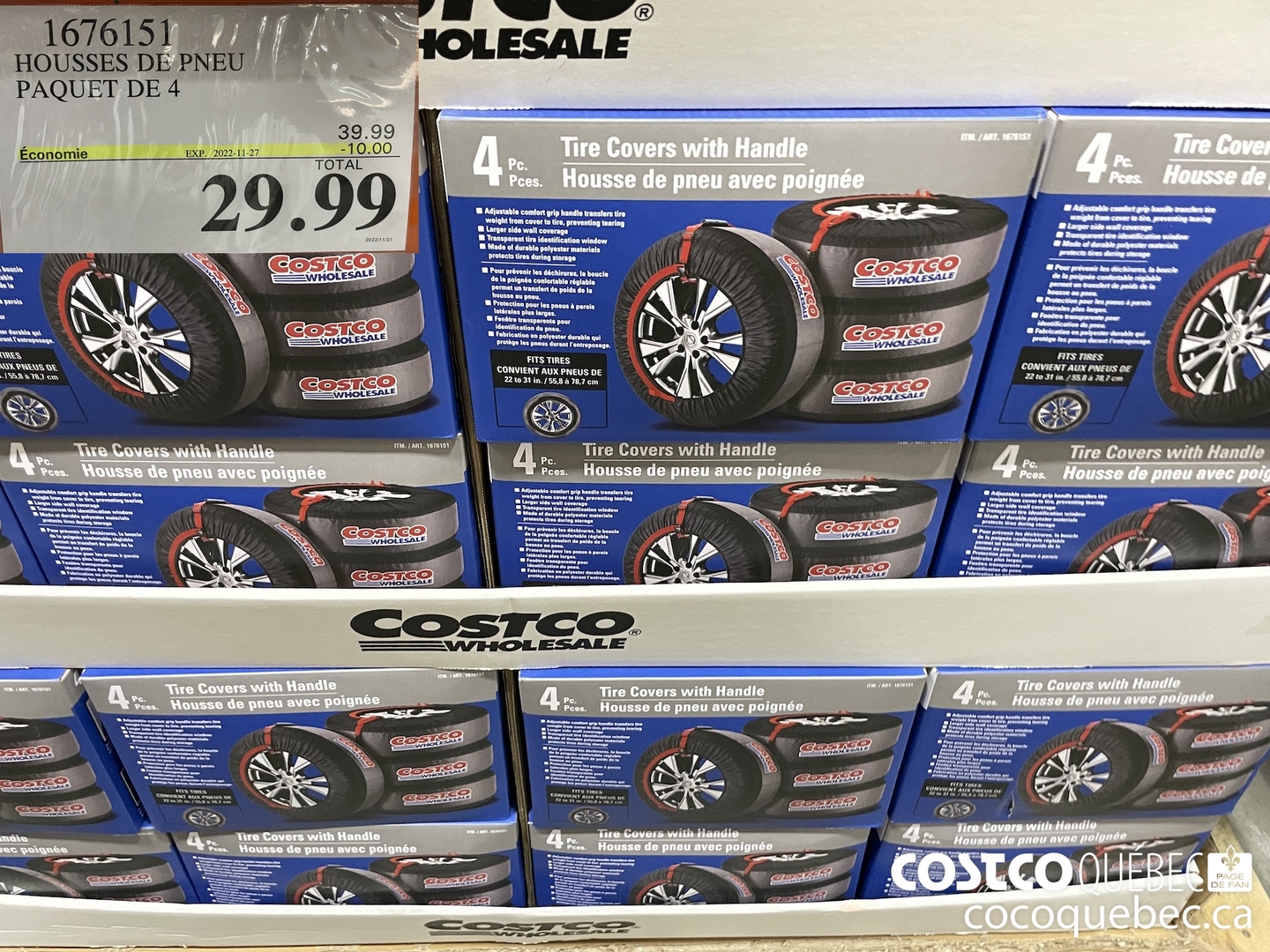 ENGLISH:
I am not sure when Canadians adopted Black Friday, but YAY!! How much fun is the chase to see what is reduced? Black Friday is on at Costco. Notably, lights are dominating. Christmas lights in particular. Everything from the timers to the multicoloured strings is reduced just for the weekend. Just in time to get those outside decorations up before we are under six feet of snow. It will make the kids happy too. Nothing more festive than walking down a snow-lit street in the evening, which starts at 4 with daily savings time.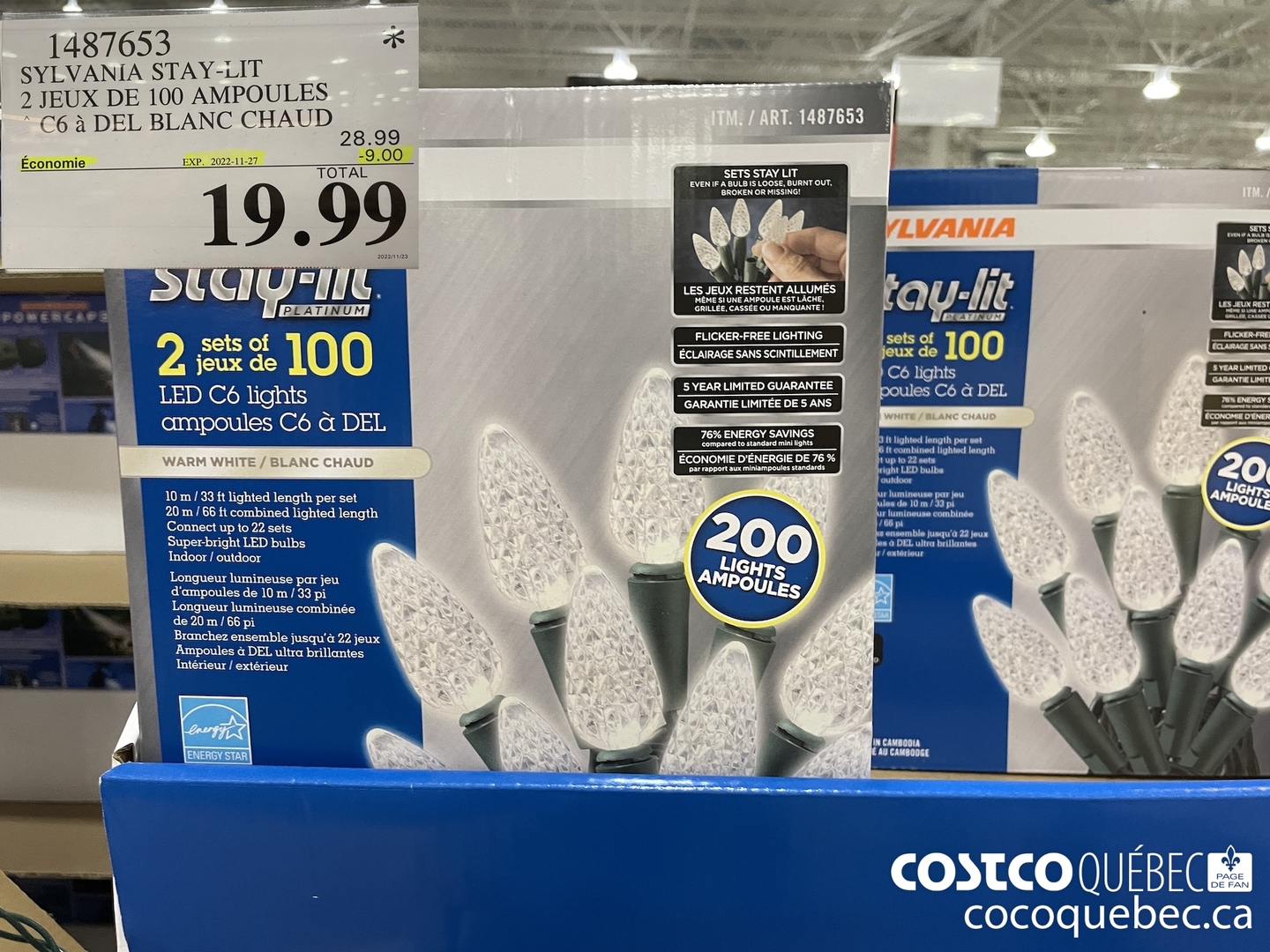 A less fun additions to the sales lineup include this weekend. Tire wrappers and car mats are reduced. Not as exciting as the Vitamix, that is also on special, but nice to have.
Fin de semaine Costco Soldes 25  nov. au 27 nov. Québec /Costco weekend Sales Nov 25th to Nov 27th Quebec