ENGLISH TO FOLLOW:
Je parcoure tout le magasin pour vous tous les lundis lorsque les articles Costco Sale et les ventes Costco Flyer sont publiés pour la semaine, puis je les publie ici et sur notre page Facebook.
*** Il s'agit d'une page indépendante gérée par des fans, sans affiliation ni approbation par Costco Wholesale ***
Veuillez noter : Le prix chez votre Costco local a préséance (ou préséance) sur les prix indiqués sur ce blog. Les articles Costco Liquidation/Manager's Special (se terminant par .97) varient d'un magasin à l'autre. Un astérisque (*) sur l'étiquette de prix signifie que l'article n'est pas en cours de réapprovisionnement.
S'il y a quelque chose que vous voulez vraiment, *** vérifiez la date d'expiration *** car certains articles en vente Costco se terminent en milieu de semaine.
**** POUR PASSER AUX VENTES, CLIQUEZ SUR CE LIEN

****
Je suis sûr que beaucoup d'entre vous ont remarqué la différence de prix entre l'année dernière et cette année. Quand j'ai vu le petit vélo électrique Jetson arriver sur les étagères de Costco l'année dernière à environ 349,99 $, j'ai pensé que c'était une très bonne affaire et j'ai eu mon mari et moi chacun. La réalité des problèmes de chaîne d'approvisionnement depuis la pandémie m'a fait prendre du recul lorsque je l'ai vu arriver sur les étagères à 449,99 $ la semaine dernière. Je me suis dit; Je suis content d'avoir récupéré nos vélos quand nous l'avons fait.
Cette semaine, il y a une vente sur le même vélo, maintenant au prix de 349,99 $ en vente. Ces vélos électriques sont très amusants. Ils sont compacts. Pliez-les en deux, chargez-les rapidement avec un seul plug-in et ils sont très légers. VOUS AVEZ BESOIN D'UN CASQUE et ne vous laissez pas berner par la taille. Ils bougent.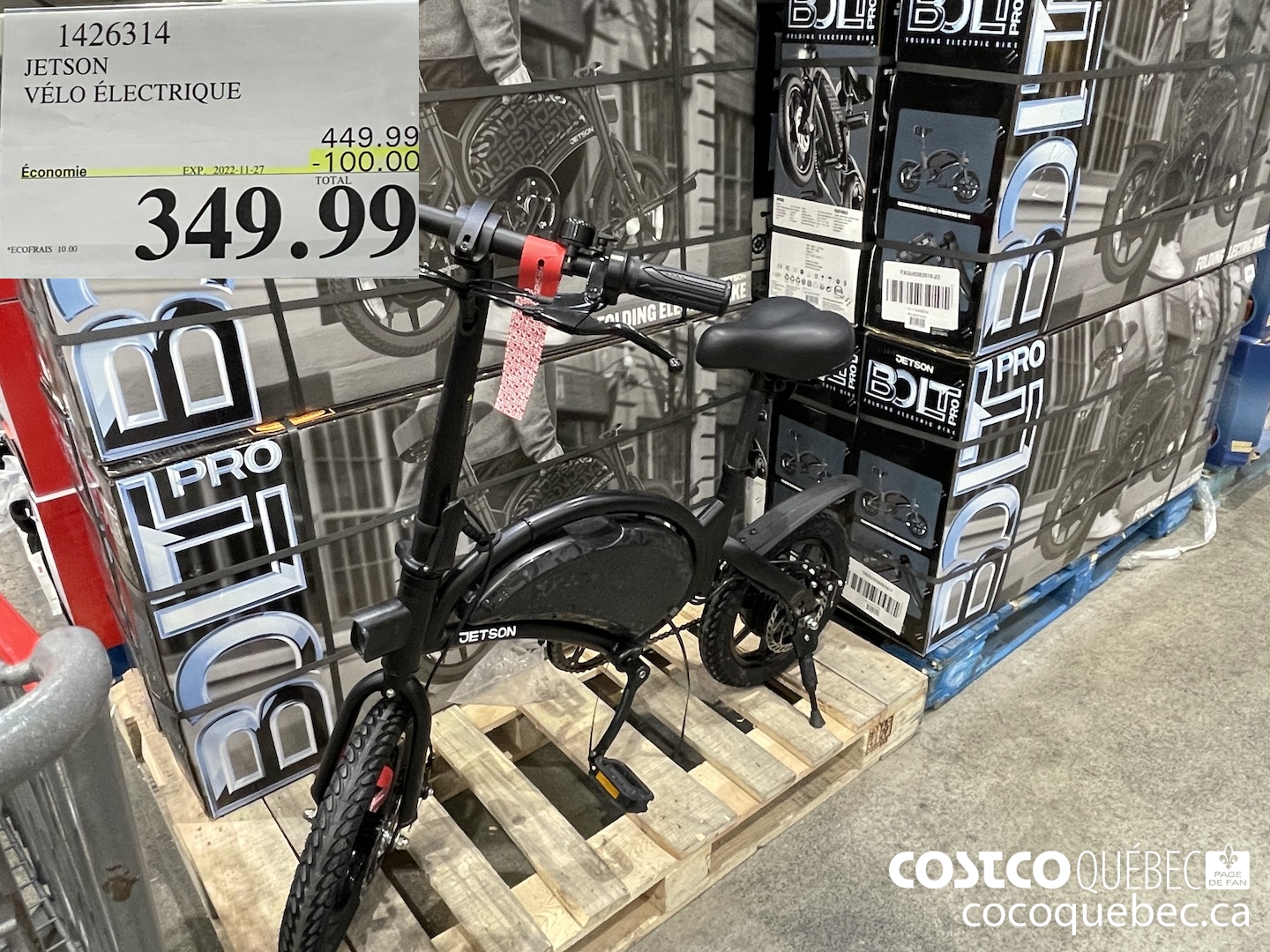 Une autre bonne affaire cette semaine est la première génération d'écouteurs APPLE. J'aime la version à 129,99 $ principalement parce que j'en ai perdu quelques-uns. Je suis d'accord avec la première génération; Je ne connais pas la différence, pour être honnête mais qu'importe ? Ils sont comme des gants ; Je les perdrai avant de comprendre ce que la nouvelle génération peut faire pour moi.  Un autre grand cadeau est la console et la télécommande Xbox 360. Les télécommandes noir et blanc sont également en vente cette semaine.

_______________________________
I walk the whole store for you every Monday when Costco Sale items and Costco Flyer sales are released for the week, then post them here and on our Facebook page.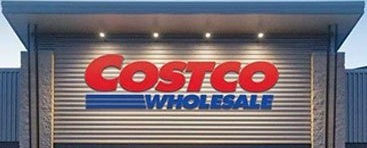 ***This is a fan run, independent page with no affiliation or endorsement by Costco Wholesale***
Please note: The price at your local Costco takes precedent (or precedence) over the prices listed on this blog. Costco liquidation/Manager's Special items (ending in .97) vary from store to store. An asterisk (*) on the price tag means the item is not being re-ordered.
If there is something you really want, ***double check the expiry date*** as some Costco sales items do end mid-week.
I am sure many of you have noticed the difference in the pricing from last year to this year. When I saw the little Jetson e-bike hit the shelves at Costco last year at approximately $349.99, I thought that was a pretty nice deal and got my husband and me each one. The reality of the supply chain issues since the pandemic had me take a step back when I saw it arrive on the shelves at $449.99 last week. I thought to myself; I am glad to have picked our bikes up when we did. This week there is a sale on the same bike, now priced at $349.99 on sale.
These e-bikes make for great fun. They are compact. Fold in half, charge quickly with a single plug-in, and they are very lightweight. YOU NEED A HELMET and don't be fooled by the size. They move.
Another great deal this week is the APPLE earpods first generation. I like the $129.99 version mainly because I have lost a few. I am ok with the first generation; I do not know the difference, to be honest but what does it matter ? They are like gloves; I will lose them before I figure out what the new generation can do for me.
Another great gift is the Xbox 360 console and remote. The black and white remotes are also on sale this week.
Ventes de circulaires Costco

/Costco Flyer Sales Nov 21 to 27 2022