Bienvenue à la mise à jour des ventes du week-end de Costco Québec où je vous tiendrai au courant des ventes impressionnantes et des nouveaux articles que Costco lance pour le week-end !
Welcome to the Costco Quebec Weekend Sales Update where I'll keep you in the loop on the awesome sales & new items Costco releases for the Weekend!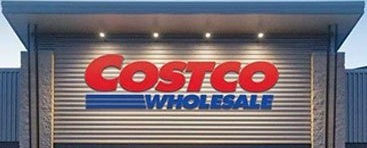 Veuillez noter:
Le prix chez votre Costco local a priorité (ou préséance) sur les prix indiqués sur ce blog.

Les articles Costco Liquidation/Manager's Special (se terminant par .97) varient d'un magasin à l'autre.

Un astérisque (*) sur l'étiquette de prix signifie que l'article n'est pas en cours de réapprovisionnement.
Please note:
The price at your local Costco takes precedent (or precedence) over the prices listed on this blog.Costco liquidation/Manager's Special items (ending in .97) vary from store to store.
An asterisk (*) on the price tag means the item is not being re-ordered.
S'il y a quelque chose que vous voulez vraiment, *** vérifiez la date d'expiration *** car certains articles en vente Costco se terminent en milieu de semaine. *** Il s'agit d'une page indépendante gérée par des fans, sans affiliation ni approbation par Costco Wholesale ***
If there is something you really want, ***double check the expiry date*** as some Costco sales items do end mid-week.
***This is a fan run, independent page with no affiliation or endorsement by Costco Wholesale***
ENGLISH TO FOLLOW:
C'est un jour de neige au Québec.
Noël ne serait tout simplement pas le même sans la tempête de neige qui nous laisse avec une saison des fêtes étincelante de blanc.
Nous sommes tous heureux de le voir arriver et très heureux de le voir partir au printemps.
Alors que nous entrons dans le dernier week-end avant la visite du Père Noël, tout, des piles aux maisons en pain d'épice, est en vente.
La grippe a également fait son apparition cette saison de Noël, et beaucoup de nos petits sont sortis avec le virus.
Mon petit-fils souffre d'asthme et lorsqu'il attrape la grippe, toute la famille se réunit une fois qu'il est stable pour s'assurer qu'il a le soutien dont il a besoin.
Aujourd'hui, je vais me rendre chez lui avec le kit de décoration en pain d'épice qui est en vente ce week-end.
Il y a trois bonhommes en pain d'épice qui ont besoin de boutons et d'yeux, attendant juste que ses petits doigts les placent.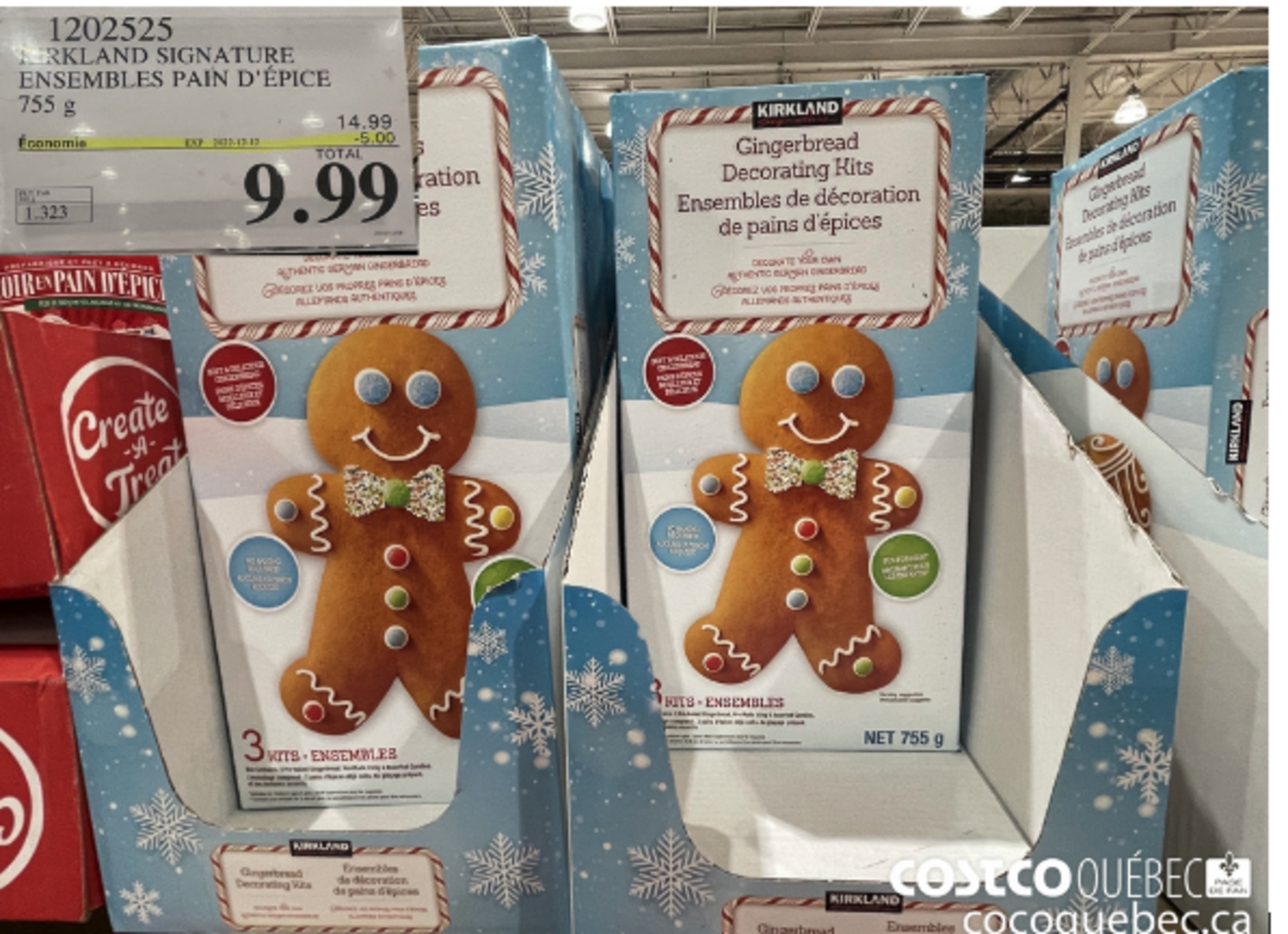 Je voulais prendre un moment pour vous remercier de nous suivre sur Instagram et Facebook pour nos mises à jour sous la poignée Costco Québec Blog de Fan.
L'idée est de vous tenir au courant des articles en solde amusants que nous voyons dans nos magasins Costco du Québec.
Restez à l'écoute pour nos messages d'avant Noël et le grand message du lendemain de Noël le 26.
Ce message sera déposé dans l'après-midi du 26 dès que je pourrai franchir les portes et revenir pour vous le préparer.
It is a snow day in Quebec. Christmas just would not be the same without the snowstorm that leaves us with a white-glistening festive season. We are all happy to see it come and very happy to see it go in the Spring. As we go into the last weekend prior to Santa's visit, everything from batteries to gingerbread houses is on sale.
The flu has also reared its ugly head this Christmas season, and many of our little ones are out with the bug. My grandson is plagued with asthma, and when he gets a flu, the whole family gathers once he is stable to make sure he has the support he needs. Today I will head over to his house with the gingerbread decorating kit that is on sale this weekend. There are three gingerbread men that need buttons and eyes, just waiting for his tiny fingers to place them.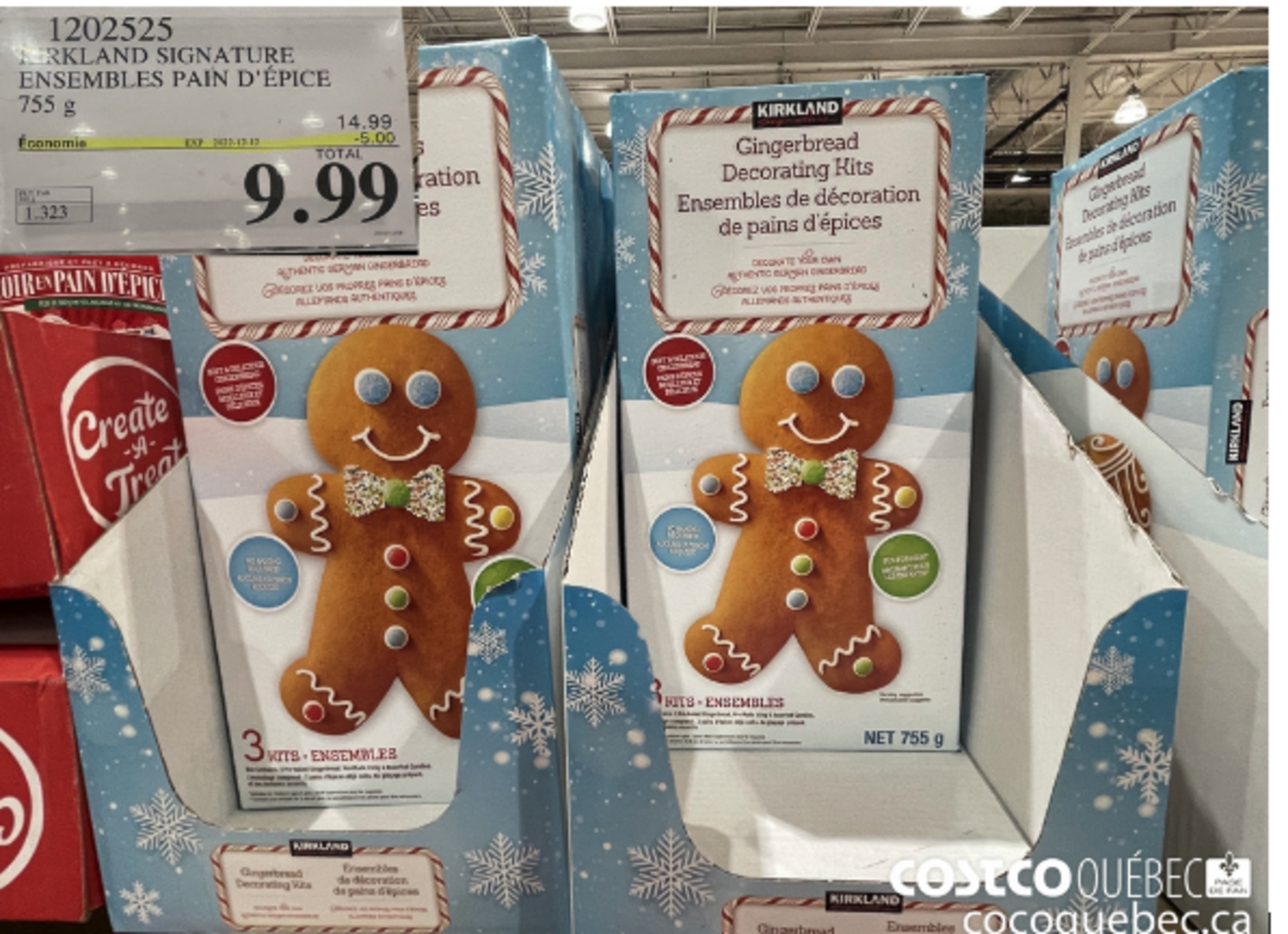 I wanted to take a moment to thank you for following us on Instagram and Facebook for our updates under the handle Costco Quebec Blog de Fan. The idea is to keep you up to date on the fun sale items we see at our Quebec Costco stores. Stay tuned for our pre-Christmas posts and the big boxing day post on the 26th. That post will be dropped in the afternoon on the 26th as soon as I can bust through the doors and get back to prepare it for you.