Je parcoure tout le magasin pour vous tous les lundis lorsque les articles Costco Sale et les ventes Costco Flyer sont publiés pour la semaine, puis je les publie ici et sur notre page Facebook.
Rien n'est pire que de recevoir un cadeau qui nécessite des piles alors que vous n'en avez pas.
Étant donné les visages que je vois sur mes petits-fils lorsque je me trompe et que j'arrive avec un jouet qu'ils ne peuvent pas utiliser, je suggère de profiter de la vente de piles Duracell dès maintenant.
Chaque type de batterie a été réduit.
Je ne savais pas qu'il y avait autant de types de piles, mais même les petites rondes sont disponibles dans le magasin.
Stocker les!!
J'aime savoir que j'ai un inventaire dans la maison lorsque la télécommande perd sa fonction.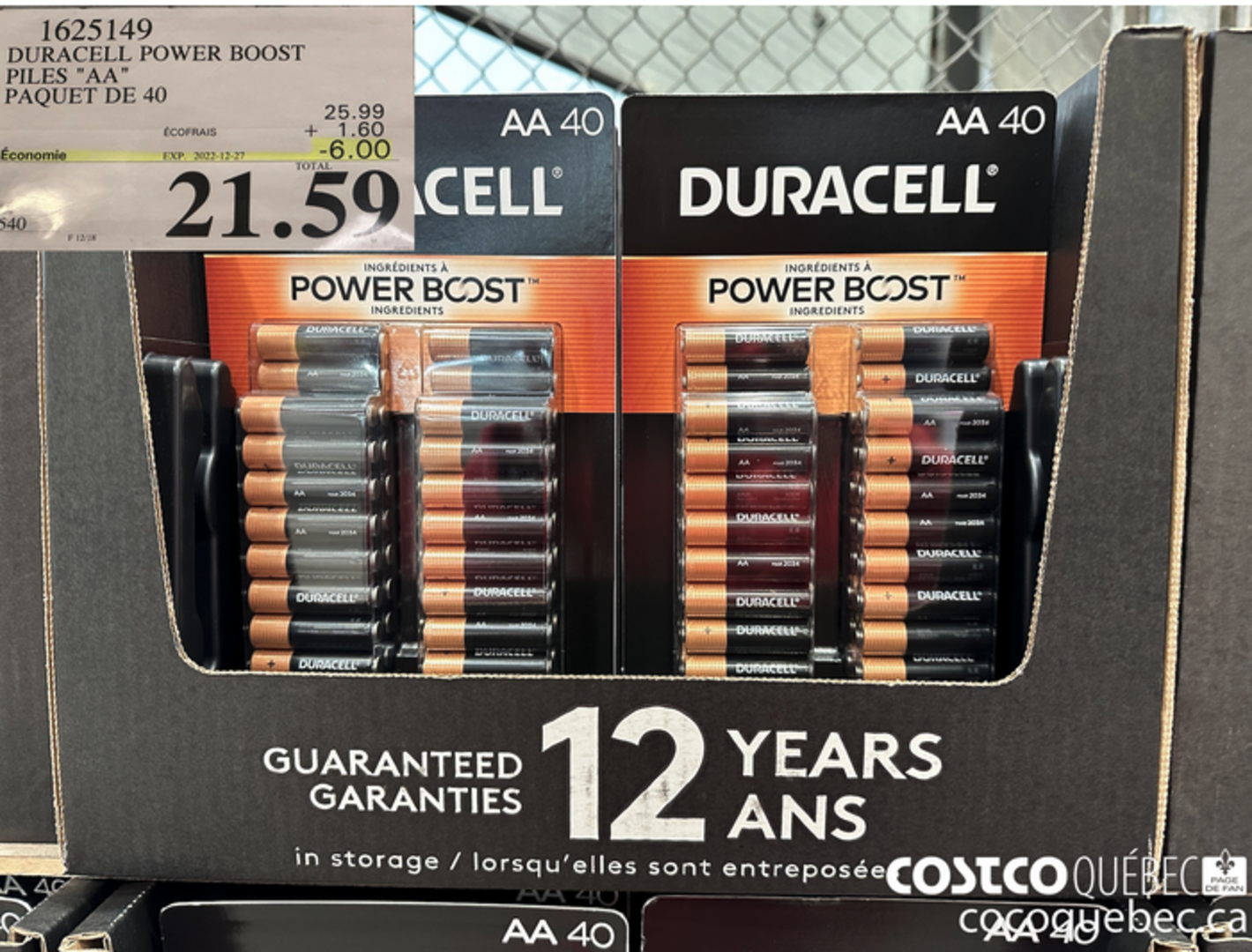 Juste après les fêtes, j'ai tendance à passer en mode détox.
J'espère que vous me suivrez, ce qui signifie pas de gluten, de produits laitiers, de sucre raffiné et de noix pendant six semaines.
C'est un moyen de réinitialiser mon corps, de réduire l'inflammation, de guérir l'intestin et de prendre du recul par rapport à l'excès.
En préparation, je cherchais des articles Costco qui pourraient faciliter ce voyage.
Découvrez ces bouchées australiennes biologiques.
Entièrement biologique et sans sucre raffiné.
Ils ont fait leur chemin dans le panier aujourd'hui, et je suis heureux de dire qu'ils sont délicieux.
Yummy ne fait pas nécessairement partie de l'expérience détox !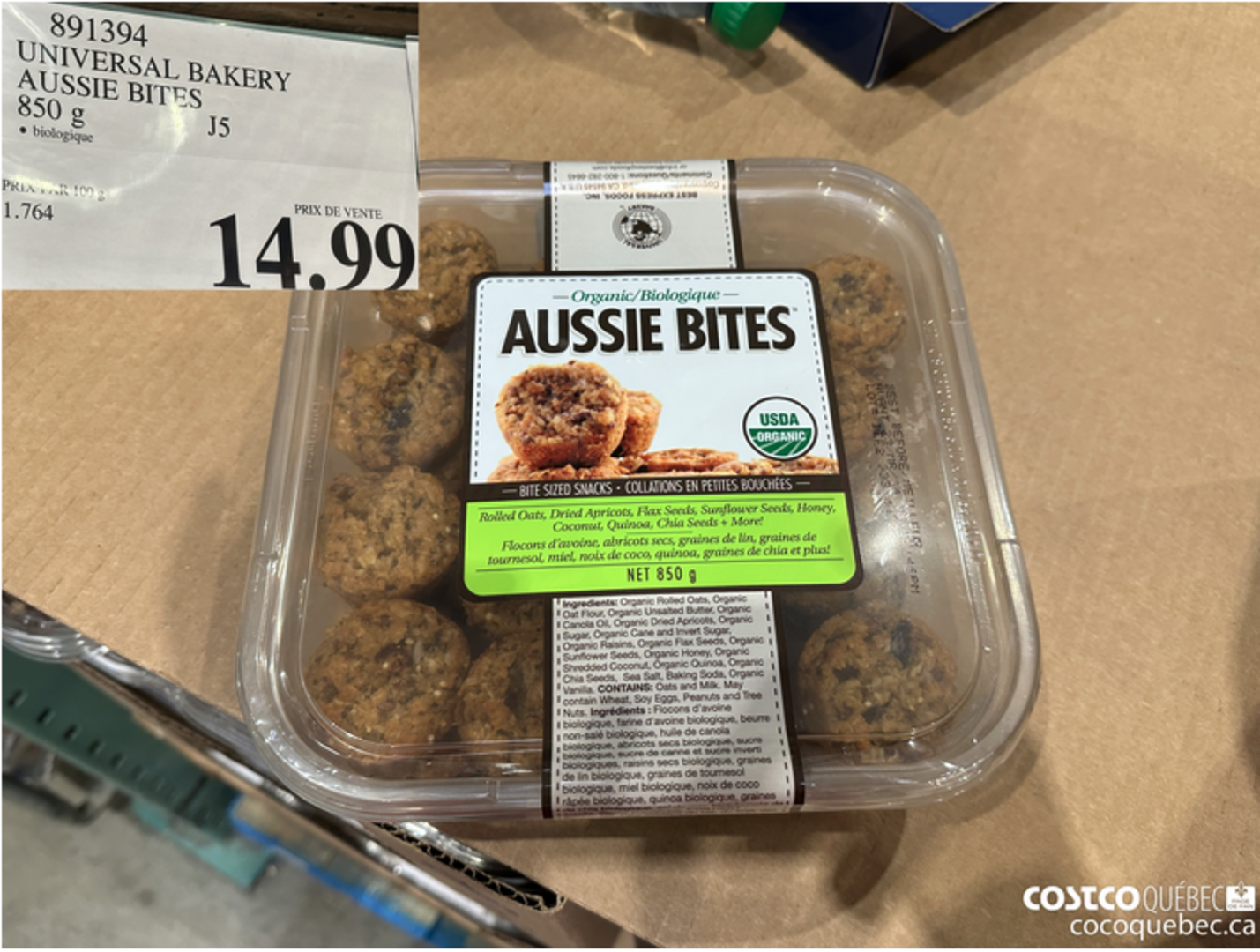 Nothing is worse than getting a gift that requires batteries when you don't have any. Given the faces I see on my grandsons when I mess up and arrive with a toy they cannot use, I suggest taking advantage of the Duracell Battery sale right now. Every single kind of battery has been reduced. I did not realize there were so many kinds of batteries, but even the little circle ones are available in the store. Stock up; I love knowing I have inventory in the house for when the remote loses function.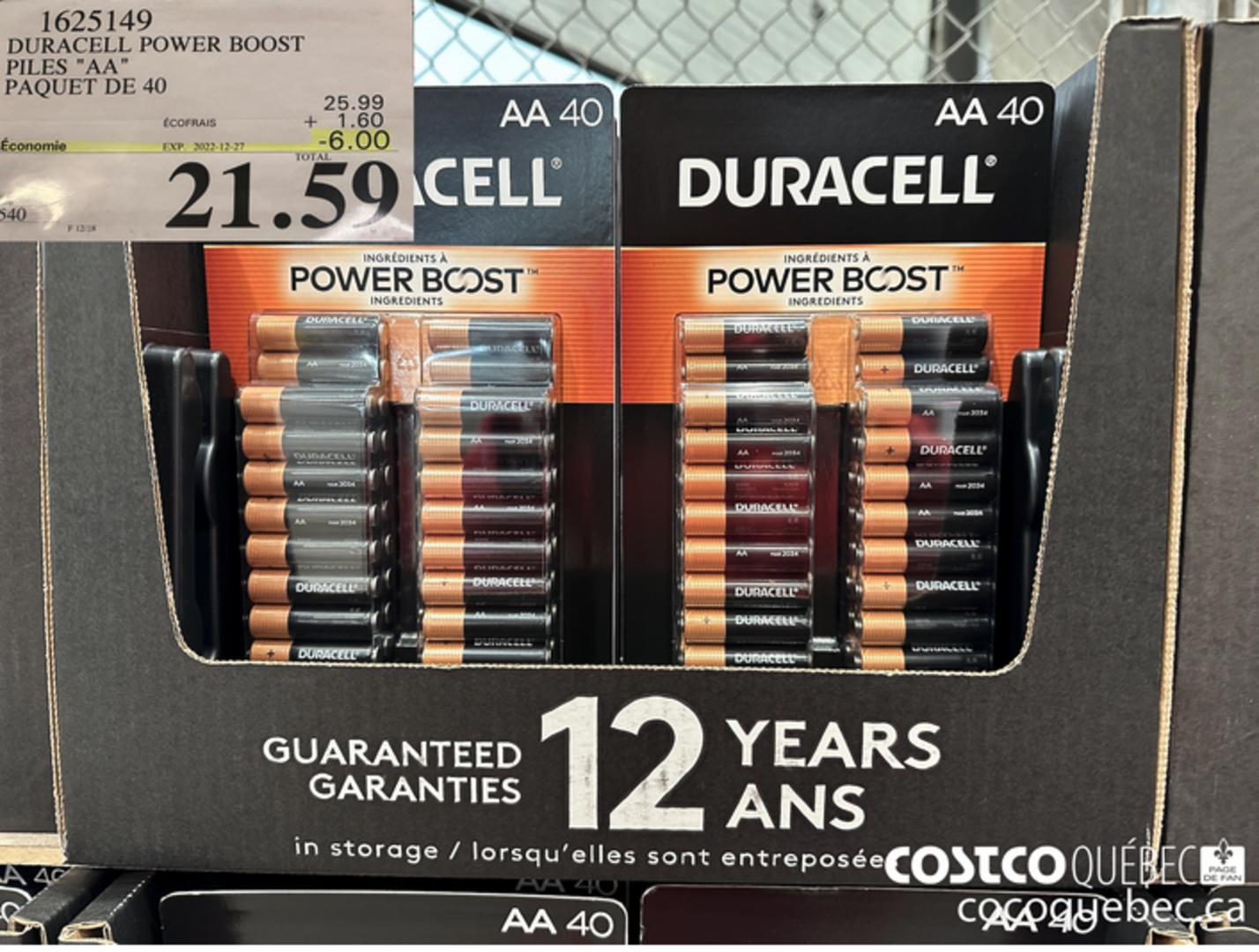 Right after the holidays, I tend to go into detox mode. I am hoping you will follow along with me, which means no gluten, dairy, refined sugar and nuts for six weeks. It is a way to reset my body, reduce inflammation, heal the gut, and take a step back from overindulgence. In preparation, I was looking for Costco items that may make that journey easier. Check out these organic Aussie bites. Completely organic and has no refined sugar. They made their way into the basket today, and I am pleased to say they are yummy. Yummy is not necessarily part of the detox experience!