Je parcoure tout le magasin pour vous tous les lundis lorsque les articles Costco Sale et les ventes Costco Flyer sont publiés pour la semaine, puis je les publie ici et sur notre page Facebook.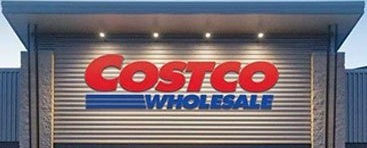 *** Il s'agit d'une page indépendante gérée par des fans, sans affiliation ni approbation par Costco Wholesale ***
Veuillez noter : Le prix chez votre Costco local a préséance (ou préséance) sur les prix indiqués sur ce blog. Les articles Costco Liquidation/Manager's Special (se terminant par .97) varient d'un magasin à l'autre. Un astérisque (*) sur l'étiquette de prix signifie que l'article n'est pas en cours de réapprovisionnement.
S'il y a quelque chose que vous voulez vraiment, *** vérifiez la date d'expiration *** car certains articles en vente Costco se terminent en milieu de semaine.
ENGLISH TO FOLLOW:
La météo au Québec est imprévisible, ce qui correspond à des pannes d'électricité assez intenses. Je ne suis pas fan des bougies et je pense que ma mère m'a fait peur quand j'étais jeune. Si j'utilise une bougie, il doit y avoir un globe autour d'elle pour nous protéger d'éventuelles mésaventures. Ayant élevé cinq enfants, j'ai de nombreuses éventualités à me prémunir contre les incendies en cas de verglas. Quand j'ai vu ces veilleuses 5 en 1 en cas de panne de courant, j'en ai pris une immédiatement. Il agit comme un voyant de panne de courant et une lampe de poche d'urgence. Il a une fonction du crépuscule à l'aube et est dimmable. Il est également activé par un capteur de mouvement, avec plusieurs options de couleur possibles. C'est un peu de lumière !! Oh, il a aussi une garantie d'un an. Comment pouvez-vous vous tromper alors que nous nous dirigeons vers les mois d'hiver?
ENGLISH:
The weather in Quebec is unpredictable, which matches up with some pretty intense electrical blackouts. I am not a fan of candles, and I think my mother scared me senseless when I was young. If I use a candle, there must be a globe around it to protect us from possible mishaps. Having raised five children, I have many contingencies to safeguard against fire in the event of an ice storm. When I saw these 5-in-1 power failure night lights, I grabbed one immediately. It acts as a power failure light and an emergency flashlight. It has a dusk-to-dawn feature and is dimmable. It is motion sensor activated too, with several possible color options. That is some light!! Oh, it also has a one-year warranty. How can you go wrong as we head into the winter months?
Ventes de circulaires Costco/Costco Flyer Sales Dec 26 – Dec 31, 2022