Je parcoure tout le magasin pour vous tous les lundis lorsque les articles Costco Sale et les ventes Costco Flyer sont publiés pour la semaine, puis je les publie ici et sur notre page Facebook.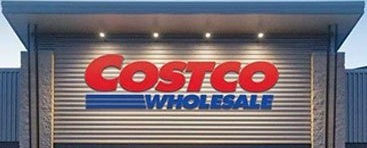 *** Il s'agit d'une page indépendante gérée par des fans, sans affiliation ni approbation par Costco Wholesale ***
Veuillez noter : Le prix chez votre Costco local a préséance (ou préséance) sur les prix indiqués sur ce blog. Les articles Costco Liquidation/Manager's Special (se terminant par .97) varient d'un magasin à l'autre. Un astérisque (*) sur l'étiquette de prix signifie que l'article n'est pas en cours de réapprovisionnement.
S'il y a quelque chose que vous voulez vraiment, *** vérifiez la date d'expiration *** car certains articles en vente Costco se terminent en milieu de semaine.
ENGLISH TO FOLLOW
J'ai découvert la Dermal Heel Therapy pour la première fois il y a environ 15 ans.
C'est un changeur de jeu.
J'applique la lotion sur mes pieds tous les matins avant ma promenade ou mon entraînement matinal.
Je mets mes chaussettes de sport en coton et je continue ma journée.
Je n'ai jamais eu de talons fendillés ni de sécheresse aux pieds.
Il n'y a pas de parfum qui soit important pour moi, car j'ai une aversion pour la plupart des parfums.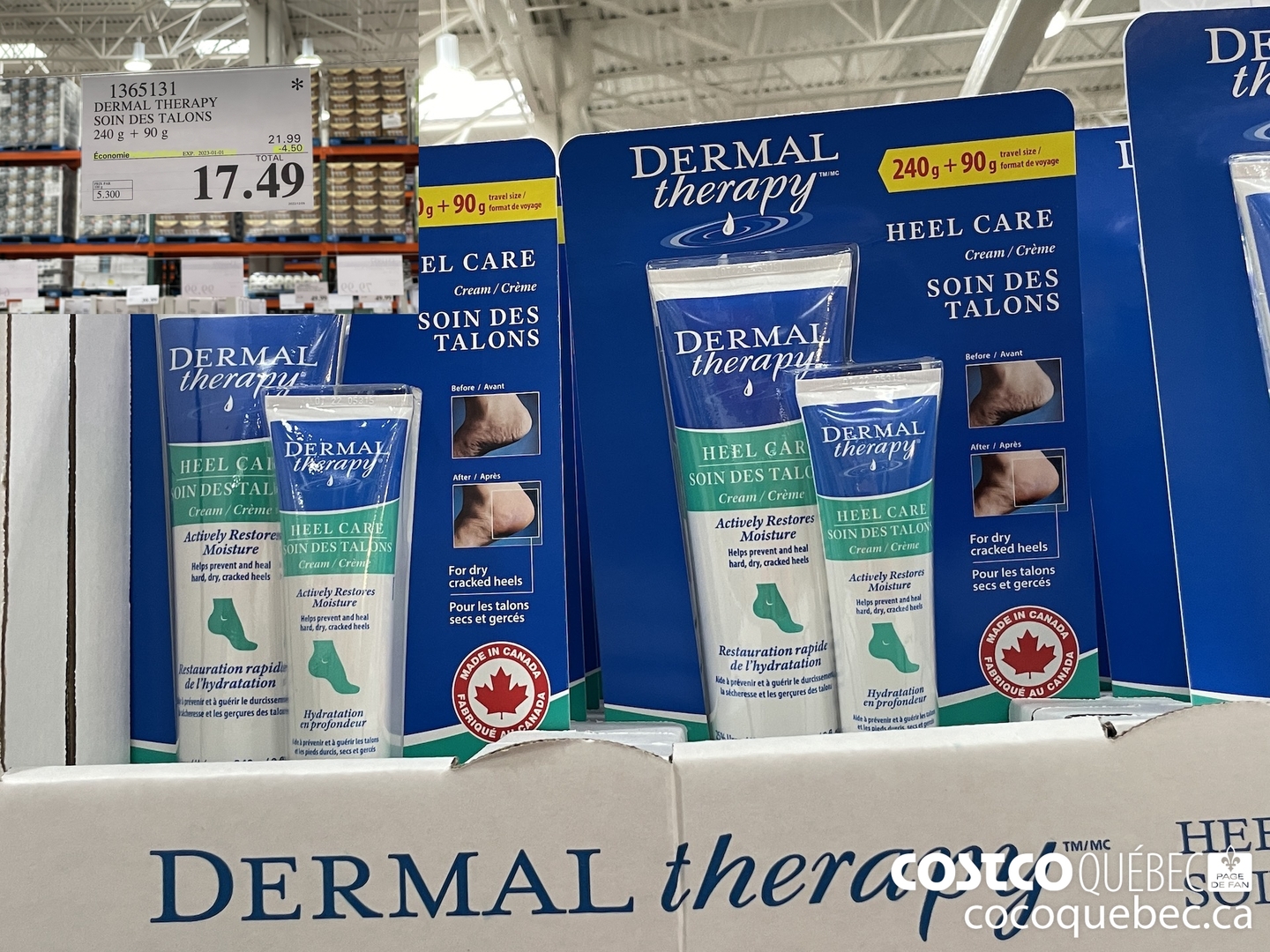 Je suis un grand fan de Salonpas.
Ces patchs compacts servent à soulager les douleurs articulaires et musculaires.
J'aime en garder un dans mon sac à main, juste au cas où.
Ils sont efficaces, sans parler de leur facilité d'utilisation.
Il suffit de peler et de coller sur la zone où vous avez mal, il n'y a pas de gâchis comme les crèmes.
Mon produit préféré en vente aujourd'hui est la brosse à dents Oral B noire et automatique blanche.
Je suis très heureux qu'Oral B ait compris le fait que nous avons besoin de deux couleurs de pinceaux.
Le chargeur se trouve sur le comptoir, mais il n'existe aucun moyen réel d'identifier quelle brosse appartient à qui, à l'exception du petit anneau au bout de la brosse à dents.
Super travail Oral B !!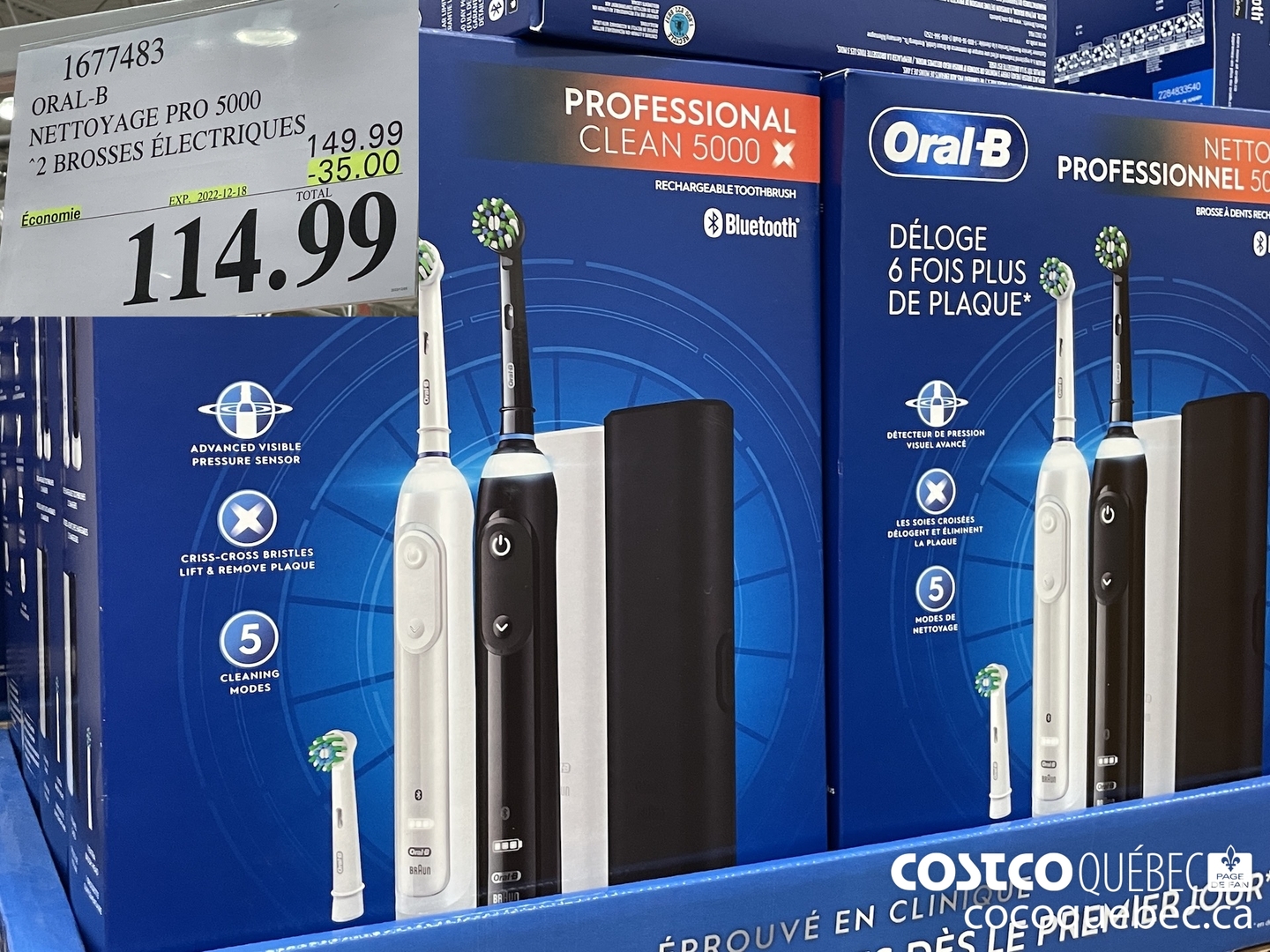 I was first introduced to Dermal Heel Therapy about 15 years ago. It is a game changer. I apply the lotion to my feet every morning before my morning walk or workout. I put my cotton athletic socks on and then go about my day. I never have cracked heels or dryness on my feet. There is no fragrance which is important to me, as I have an aversion to most fragrances.
I am a big fan of Salonpas. These compact patches serve to relieve joint and muscle pain. I like to keep one in my purse, just in case. They are effective, not to mention easy to use. Just peel and stick on the area you have pain, there is no mess like creams.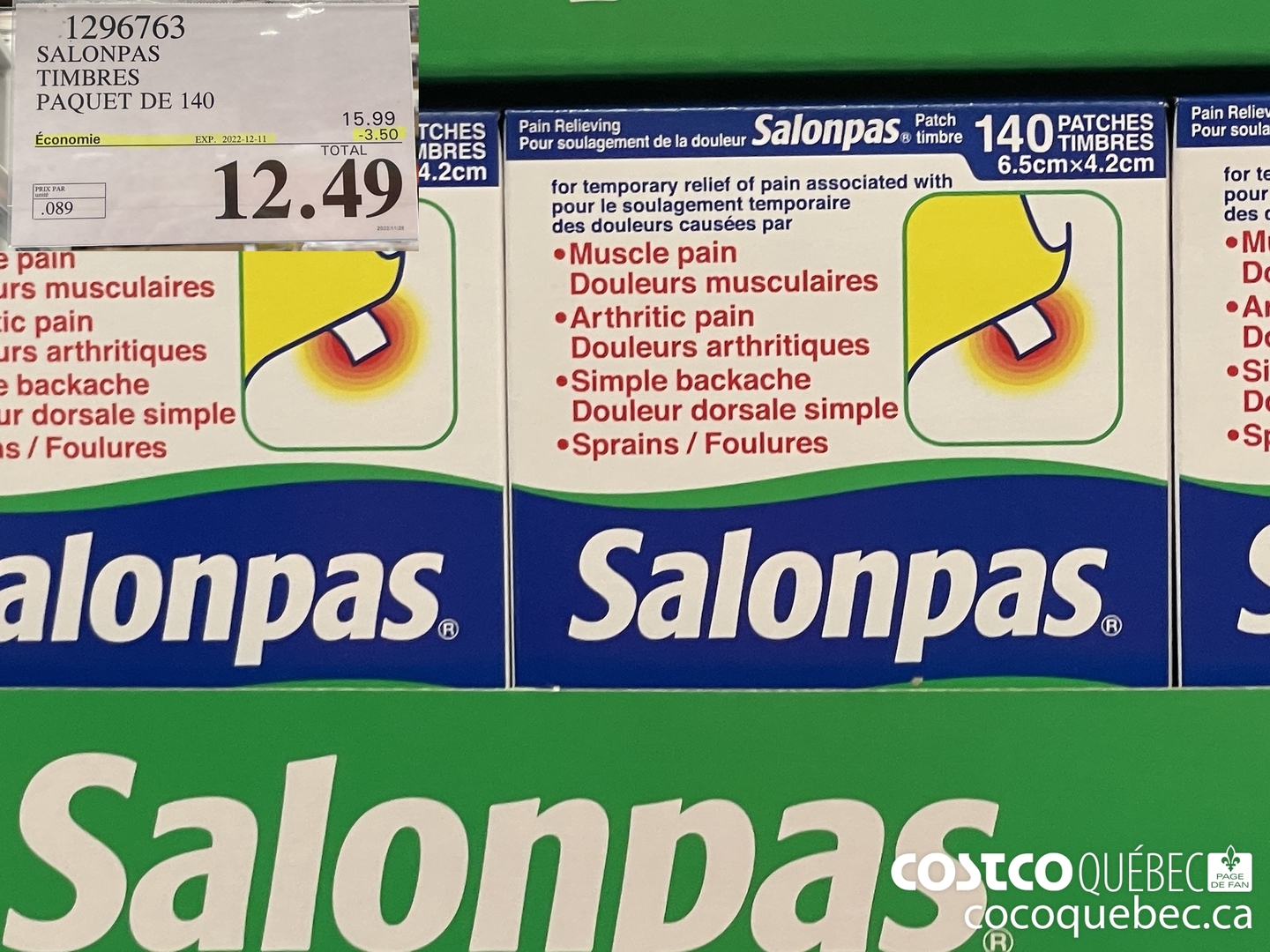 My favourite product to hit the sales rack today is the Oral B black and automatic white toothbrush. I am very happy that Oral B has clued into the fact that we need two colours of brushes. The charging device sits on the counter but there is no real way of identifying what brush belongs to who except for the little ring on the end of the toothbrush. Great work Oral B!!
Ventes de circulaires Costco/Costco Flyer Sales Dec 5 – Jan 1. 2023