Bienvenue à la mise à jour des ventes du week-end de Costco Québec où je vous tiendrai au courant des ventes impressionnantes et des nouveaux articles que Costco lance pour le week-end !
Welcome to the Costco Quebec Weekend Sales Update where I'll keep you in the loop on the awesome sales & new items Costco releases for the Weekend!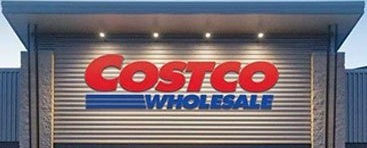 Veuillez noter:
Le prix chez votre Costco local a priorité (ou préséance) sur les prix indiqués sur ce blog.

Les articles Costco Liquidation/Manager's Special (se terminant par .97) varient d'un magasin à l'autre.

Un astérisque (*) sur l'étiquette de prix signifie que l'article n'est pas en cours de réapprovisionnement.
Please note:
The price at your local Costco takes precedent (or precedence) over the prices listed on this blog.Costco liquidation/Manager's Special items (ending in .97) vary from store to store.
An asterisk (*) on the price tag means the item is not being re-ordered.
S'il y a quelque chose que vous voulez vraiment, *** vérifiez la date d'expiration *** car certains articles en vente Costco se terminent en milieu de semaine. *** Il s'agit d'une page indépendante gérée par des fans, sans affiliation ni approbation par Costco Wholesale ***
If there is something you really want, ***double check the expiry date*** as some Costco sales items do end mid-week.
***This is a fan run, independent page with no affiliation or endorsement by Costco Wholesale***
ENGLISH TO FOLLOW
Ce dimanche 22 janvier 2023 voit l'Année du Lapin célébrée avec le Nouvel An chinois.
Le lapin est le symbole de la longévité, de la paix et de la prospérité dans la culture chinoise.
Ainsi, 2023 devrait être une année d'espoir.
je peux travailler avec ça !!
Nous avons besoin d'espoir en ce moment, et toute une année d'espoir est la bienvenue.
Costco Québec Blog de Fan vous souhaite une très bonne et heureuse année.
Cette semaine, chez Costco, nous voyons des produits qui concernent notre communauté chinoise.
Des pots de plantes décoratifs aux délicieuses friandises, nous pouvons sentir la célébration.
Selon Ray Jia de Goldhub, acheter "quelque chose d'or" est une tradition de longue date du Nouvel An en Chine.
L'or a été considéré comme un signe de chance ou de fortune pendant des millénaires, quelque chose d'important car beaucoup attendent avec impatience ce que la nouvelle année apportera.
Combien de pièces chinoises porte-bonheur ?
Un ensemble de trois, six ou neuf pièces chinoises Feng Shui est considéré comme porte-bonheur.
Les pièces de monnaie chinoises étaient autrefois monnaie courante dans la Chine ancienne, il est donc logique qu'elles représentent la richesse et l'abondance.
Ils sont considérés comme l'un des huit trésors avec la perle, le losange, le carillon de pierre, la corne de rhinocéros, le miroir, le livre et la feuille, tous symboles de bonne fortune et de prospérité.
This Sunday, January 22, 2023 sees in the Year of the Rabbit celebrated with the Chinese New Year. The Rabbit is the symbol of longevity, peace, and prosperity in Chinese culture. Thus 2023 is predicted to be a year of hope. I can work with that!! We need hope right now, and a whole year of hope is welcomed.  
Costco Quebec Blog de Fan wishes you a very happy and healthy new year. 
This week at Costco, we see some products that pertain to our Chinese community. From decorative plant pots to delicious treats, we can feel the celebration.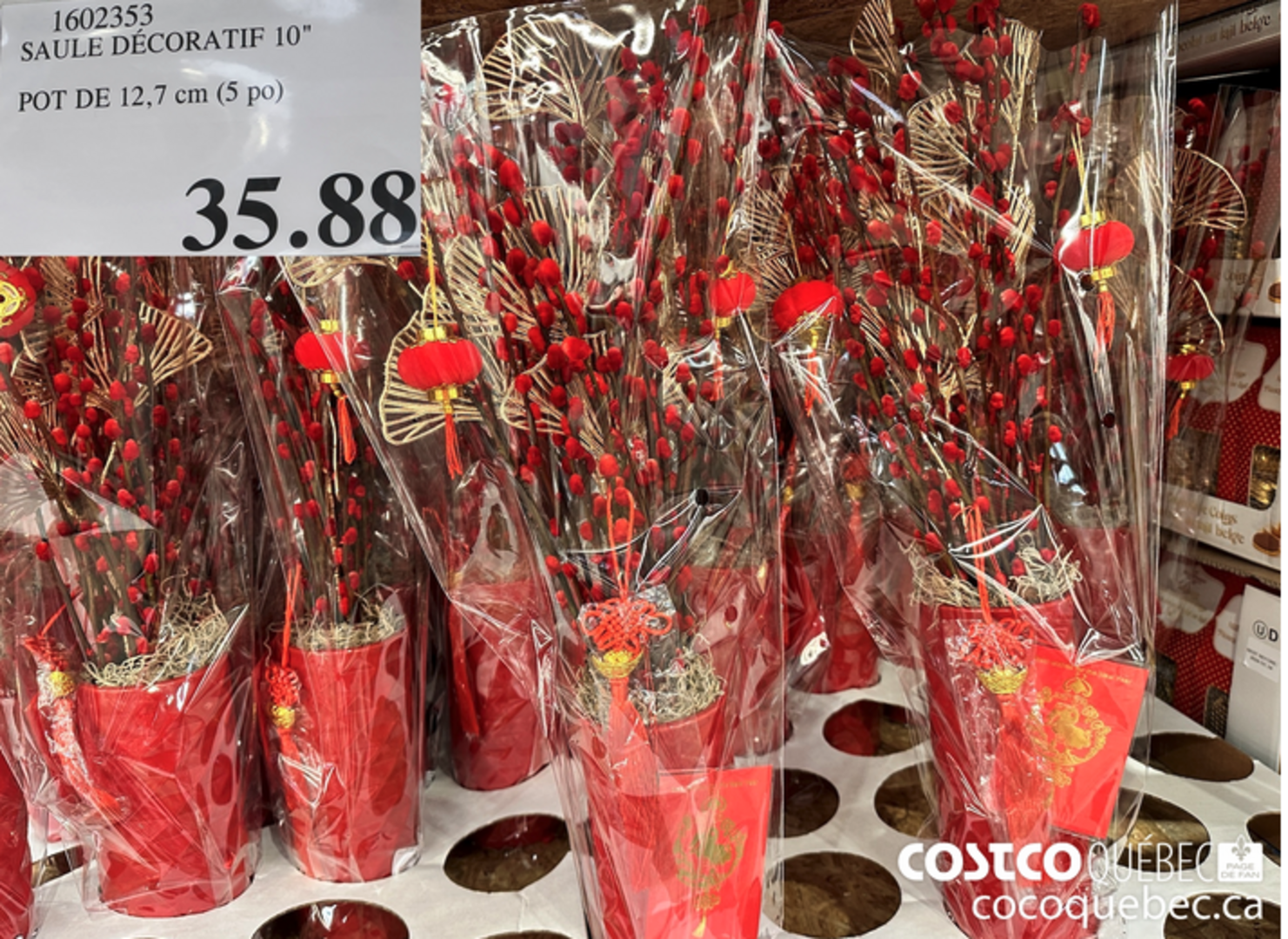 According to Ray Jia of Goldhub, buying "something gold" is a long-standing new year tradition in China. Gold has been considered a sign of good luck or fortune for millennia, something significant as many look forward to what the new year will bring.
How many Chinese coins are lucky? A set of three, six or nine Feng Shui Chinese coins are considered lucky.
Chinese coins were once currency in ancient China, so it makes sense that they represent wealth and abundance. They are considered one of the Eight Treasures along with the pearl, lozenge, stone chime, rhinoceros's horn, mirror, book, and leaf, all symbol of good fortune and prosperity.
Ventes de circulaires Costco/Costco Flyer Sales 2 au 31 janvier