Bienvenue à la mise à jour des ventes du week-end de Costco Québec où je vous tiendrai au courant des ventes impressionnantes et des nouveaux articles que Costco lance pour le week-end !
Welcome to the Costco Quebec Weekend Sales Update where I'll keep you in the loop on the awesome sales & new items Costco releases for the Weekend!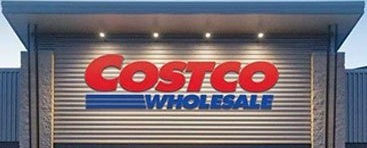 Veuillez noter:
Le prix chez votre Costco local a priorité (ou préséance) sur les prix indiqués sur ce blog.

Les articles Costco Liquidation/Manager's Special (se terminant par .97) varient d'un magasin à l'autre.

Un astérisque (*) sur l'étiquette de prix signifie que l'article n'est pas en cours de réapprovisionnement.
Please note:
The price at your local Costco takes precedent (or precedence) over the prices listed on this blog.Costco liquidation/Manager's Special items (ending in .97) vary from store to store.
An asterisk (*) on the price tag means the item is not being re-ordered.
S'il y a quelque chose que vous voulez vraiment, *** vérifiez la date d'expiration *** car certains articles en vente Costco se terminent en milieu de semaine. *** Il s'agit d'une page indépendante gérée par des fans, sans affiliation ni approbation par Costco Wholesale ***
If there is something you really want, ***double check the expiry date*** as some Costco sales items do end mid-week.
***This is a fan run, independent page with no affiliation or endorsement by Costco Wholesale***
ENGLISH TO FOLLOW
Le prince Harry raconte sa propre histoire pour la première fois, racontant son voyage avec une honnêteté brute et sans faille.
Une publication historique, Spare est pleine de perspicacité, de révélation, d'auto-examen et de sagesse durement acquise sur le pouvoir éternel de l'amour sur le chagrin.
The Spare est bien écrit.
Avant de perdre sa mère, le prince Harry, âgé de 12 ans, était connu comme l'insouciant, l'insouciant Spare de l'héritier le plus sérieux.
Le deuil a tout changé.
Il a lutté à l'école, a lutté contre la colère, la solitude et, parce qu'il a blâmé la presse pour la mort de sa mère, il a eu du mal à accepter la vie sous les projecteurs.
Le mémoire est bien écrit.
Je m'attendais à ce que ce soit plus formel, mais j'étais heureux d'avoir l'impression d'écouter le prince parler du fond du cœur.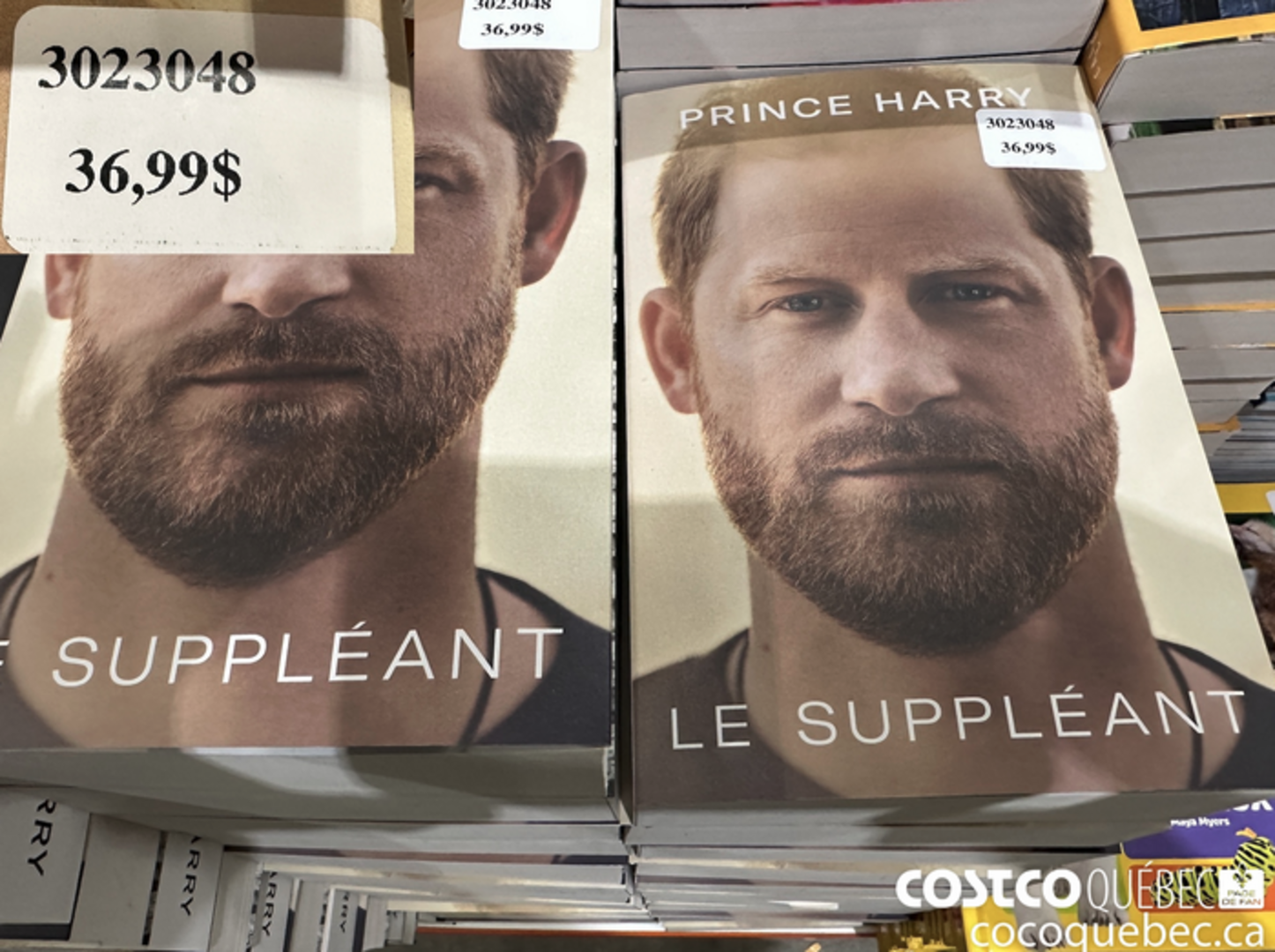 Le Guide de l'auto est la référence d'excellence du paysage automobile canadien.
Il propose des actualités, des critiques et des vidéos exclusives, ainsi que tous les détails importants concernant les véhicules neufs et d'occasion.
Prince Harry tells his own story for the first time, chronicling his journey with raw, unflinching honesty. A landmark publication, Spare is full of insight, revelation, self-examination, and hard-won wisdom about the eternal power of love over grief. The Spare is well-written.
Before losing his mother, twelve-year-old Prince Harry was known as the carefree one, the happy-go-lucky Spare to the more serious Heir. Grief changed everything. He struggled at school, struggled with anger, with loneliness—and, because he blamed the press for his mother's death, he struggled to accept life in the spotlight.
The memoir is well written. I expected it to be more formal but was happy to feel like I was listening to the Prince speak from the heart.
The Car Guide is the benchmark of excellence for the Canadian automotive landscape. It offers news, reviews, and exclusive videos, as well as all of the important details concerning new and used vehicles.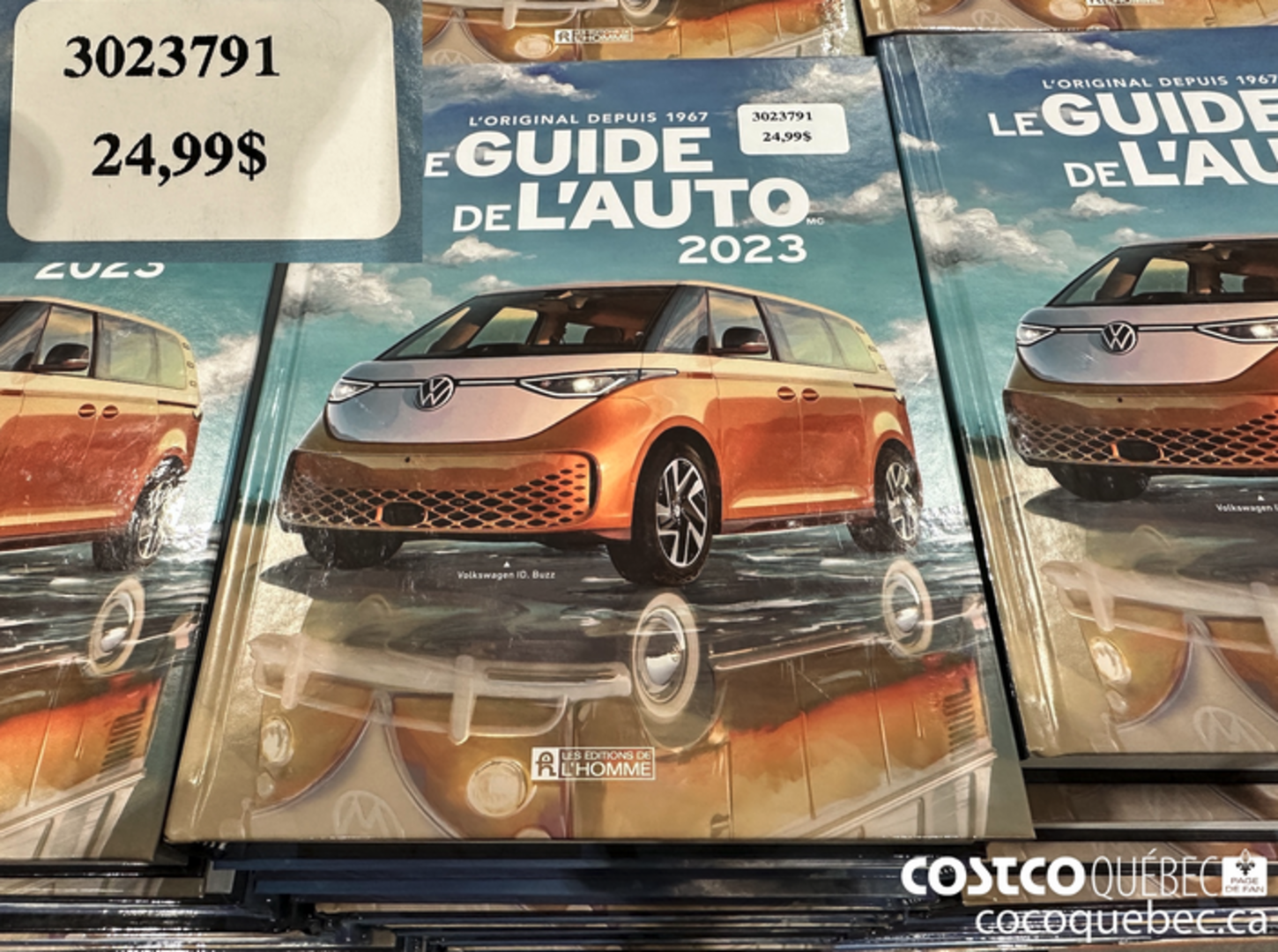 Ventes de circulaires Costco/Costco Flyer Sales 2 au 31 janvier