Bienvenue à la mise à jour des ventes du week-end de Costco Québec où je vous tiendrai au courant des ventes impressionnantes et des nouveaux articles que Costco lance pour le week-end !
Welcome to the Costco Quebec Weekend Sales Update where I'll keep you in the loop on the awesome sales & new items Costco releases for the Weekend!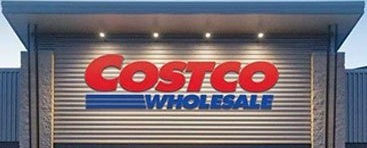 Veuillez noter:
Le prix chez votre Costco local a priorité (ou préséance) sur les prix indiqués sur ce blog.

Les articles Costco Liquidation/Manager's Special (se terminant par .97) varient d'un magasin à l'autre.

Un astérisque (*) sur l'étiquette de prix signifie que l'article n'est pas en cours de réapprovisionnement.
Please note:
The price at your local Costco takes precedent (or precedence) over the prices listed on this blog.Costco liquidation/Manager's Special items (ending in .97) vary from store to store.
An asterisk (*) on the price tag means the item is not being re-ordered.
S'il y a quelque chose que vous voulez vraiment, *** vérifiez la date d'expiration *** car certains articles en vente Costco se terminent en milieu de semaine. *** Il s'agit d'une page indépendante gérée par des fans, sans affiliation ni approbation par Costco Wholesale ***
If there is something you really want, ***double check the expiry date*** as some Costco sales items do end mid-week.
***This is a fan run, independent page with no affiliation or endorsement by Costco Wholesale***
ENGLISH TO FOLLOW
Asseyez-vous!! Le meuble est de retour en stock dans le magasin. Des canapés aux tables en passant par les consoles TV… les offrandes de Noël occupent une grande partie de l'espace dans les entrepôts, ce qui ne laisse pas beaucoup de place pour loger les meubles. Une fois Noël passé, nous pouvons nous asseoir et essayer les meubles à bon prix.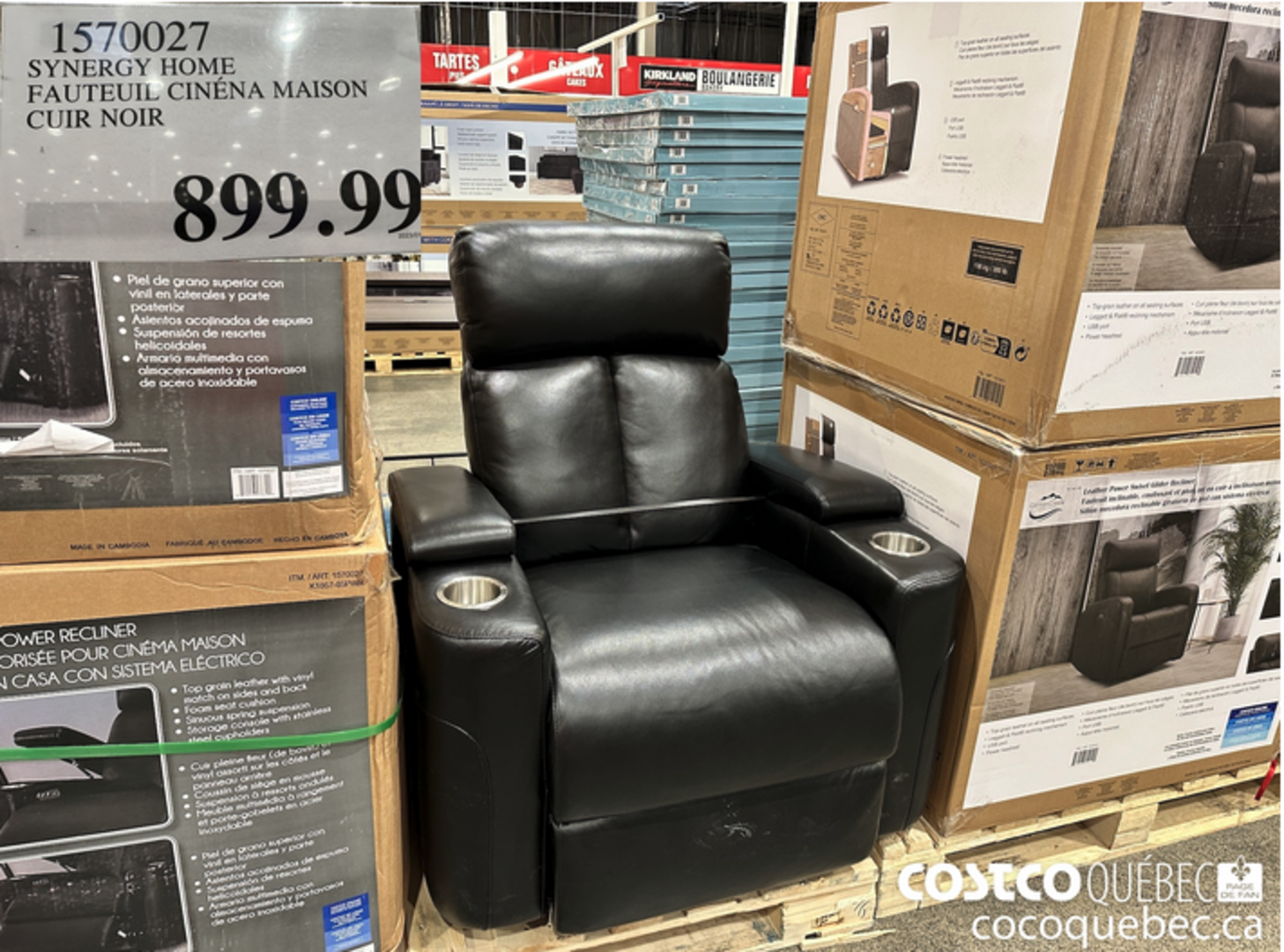 J'adore les crochets de Command. Ayant déménagé récemment, je suis tombée sous le charme de ces patères amovibles. Je les utilise partout. Sur le côté de l'armoire de la salle de bain pour une débarbouillette, sur le mur du garage pour organiser les clés et les laisses. Ils sont pour la plupart amovibles, mais celui derrière la porte de ma salle de bain ne s'est pas détaché sans un morceau de porte. Cela dit, je les utilise pour loger mes vadrouilles et autres. Ils varient en taille; Costco porte les plus lourds pour le moment, mais a eu ceux pour accrocher des photos.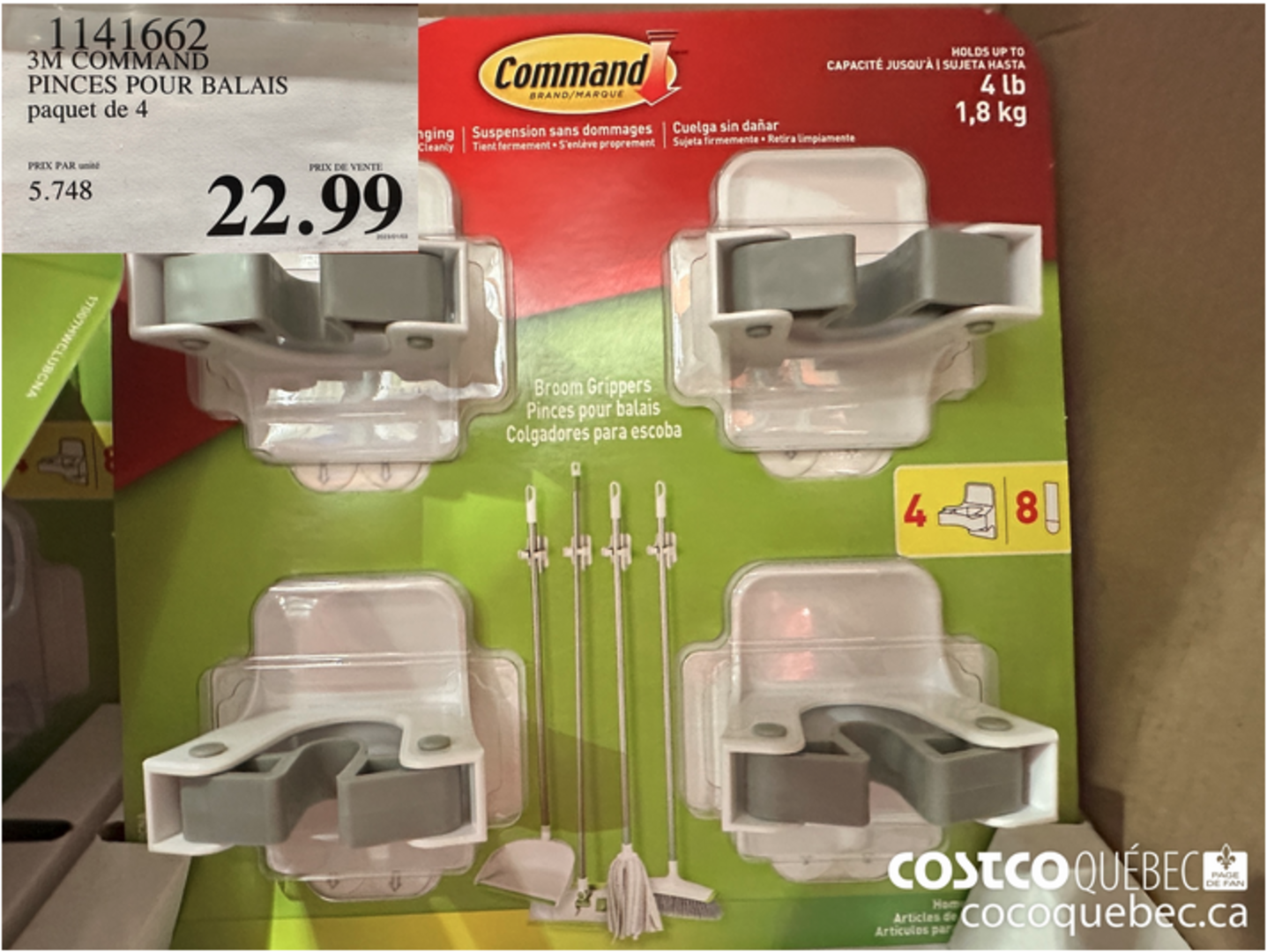 Le beurre est l'un de ces articles dont le prix a vraiment explosé au cours des deux dernières années. Parfois, nous pouvons trouver du beurre à un prix aussi élevé que 8,00 $. Costco a un prix stable de 4,99 $ pour les aliments salés et non salés. Il est digne de ramasser une livre tout en faisant vos courses.
Have a seat!! The furniture is back in stock in the store. From sofas to tables to TV consoles… the Christmas offerings take up much of the space in the warehouses, which does not leave much space to house the furniture. Once Christmas is over, we can have a seat and try out the well-priced furniture.
I love Command hooks. Having moved recently, I fell in love with these removable hooks. I use them everywhere. On the side of the bathroom cabinet for a facecloth, on the wall in the garage to organize keys and leashes. They are removable for the most part, but the one behind my bathroom door did not come off without a piece of the door. That said, I use these to house my mops and such. They vary in size; Costco carries the heavier ones at the moment but has had the ones for picture hanging.
Butter is one of those items that really had skyrocketed in price over the past couple of years. Sometimes we can find butter priced as high as $8.00. Costco has a stable price of $4.99 for both salted and unsalted. It is worthy of picking up a pound while doing your shopping.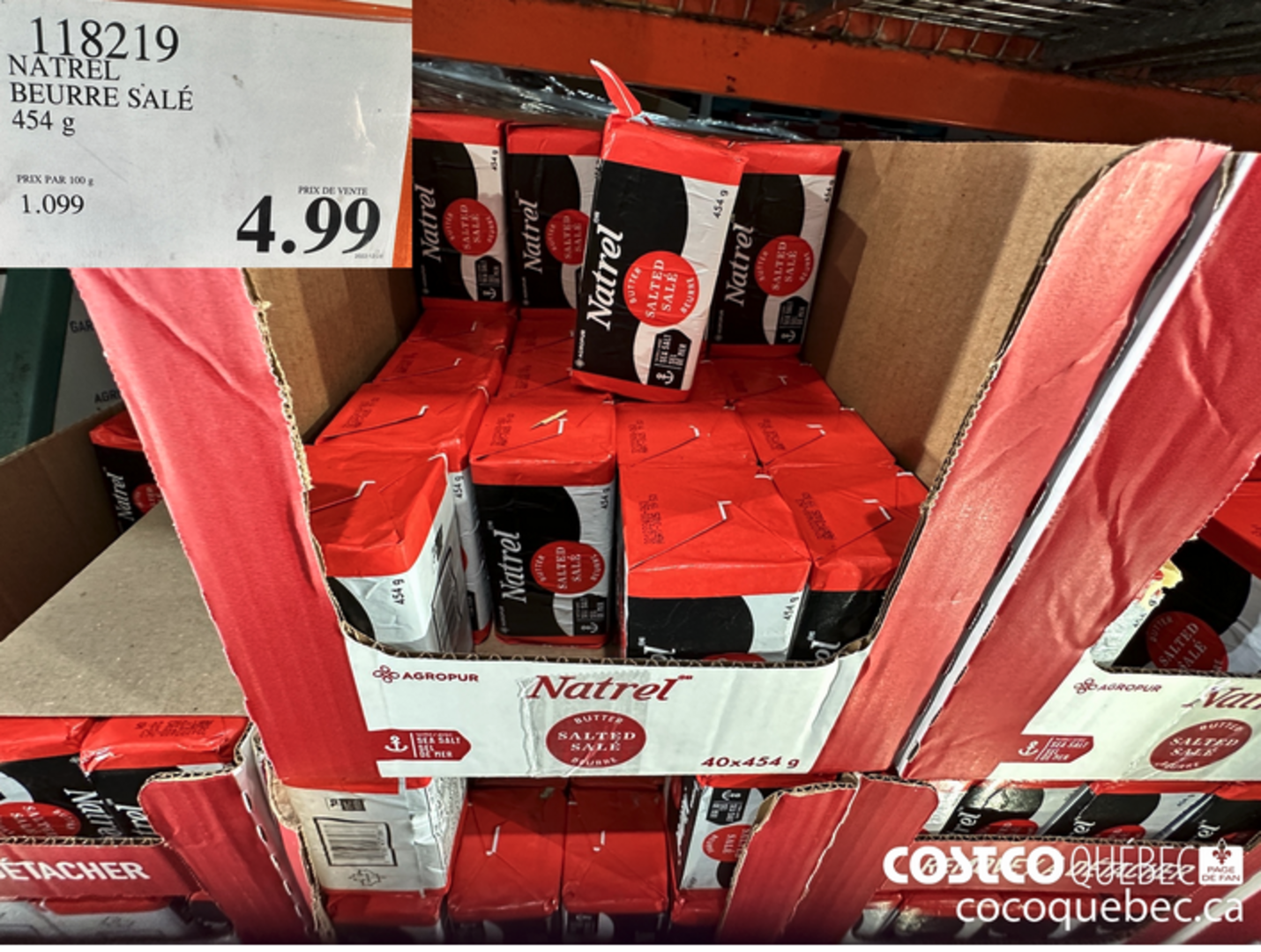 Ventes de circulaires Costco/Costco Flyer Sales 2 janvier au 29 janvier ,2023