Je parcoure tout le magasin pour vous tous les lundis lorsque les articles Costco Sale et les ventes Costco Flyer sont publiés pour la semaine, puis je les publie ici et sur notre page Facebook.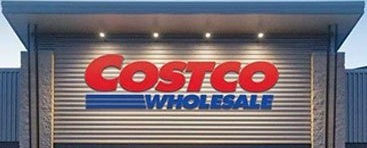 *** Il s'agit d'une page indépendante gérée par des fans, sans affiliation ni approbation par Costco Wholesale ***
Veuillez noter : Le prix chez votre Costco local a préséance (ou préséance) sur les prix indiqués sur ce blog. Les articles Costco Liquidation/Manager's Special (se terminant par .97) varient d'un magasin à l'autre. Un astérisque (*) sur l'étiquette de prix signifie que l'article n'est pas en cours de réapprovisionnement.
S'il y a quelque chose que vous voulez vraiment, *** vérifiez la date d'expiration *** car certains articles en vente Costco se terminent en milieu de semaine.
ENGLISH TO FOLLOW:
Les deux articles sur ma liste sont le Vitamix et le Nutribullet. J'ai un Nutribullet, mais c'est un ancien. Cette nouvelle version semble plus compacte. J'apprécie le jus mélangé occasionnel, mais je ne l'utiliserai qu'une fois de temps en temps. C'est plus un produit de luxe pour moi. Mon fils, cependant, adore faire du jus, et il ajoute un peu de Nutella à ses smoothies, ce qui ferait profiter n'importe qui d'un smoothie.
Le mélangeur Vitamix est quelque chose que j'avais en vue depuis un certain temps. Ce qui m'a arrêté dans le passé, c'est le prix. Cette semaine, c'est 150 $ de rabais, ce qui le rend plus abordable. L'autre problème est l'espace. Combien de petits électroménagers pouvons-nous posséder? J'adore ma friteuse à air. Mon petit grill. Mon mélangeur Kitchenaide et mon robot culinaire. Pouvez-vous voir le thème? Où vais-je ranger un blender dans cette histoire ? J'assiste à des cours de cuisine tous les mois. Mon professeur utilise son Vitamix pour mélanger certaines choses comme la vinaigrette ou les sauces. J'adore ça, mais je dois décider combien de ces recettes je vais faire avant d'ajouter un autre petit appareil à ma cuisine.
The two items on my list are the Vitamix and the Nutribullet. I have a Nutribullet, but it is an old one. This new version looks more compact. I enjoy the occasional blended juice, but I will use it only once in a while. It is more of a luxury item for me. My son, however, loves to juice, and he adds a bit of Nutella to his smoothies which would make anyone enjoy a smoothie.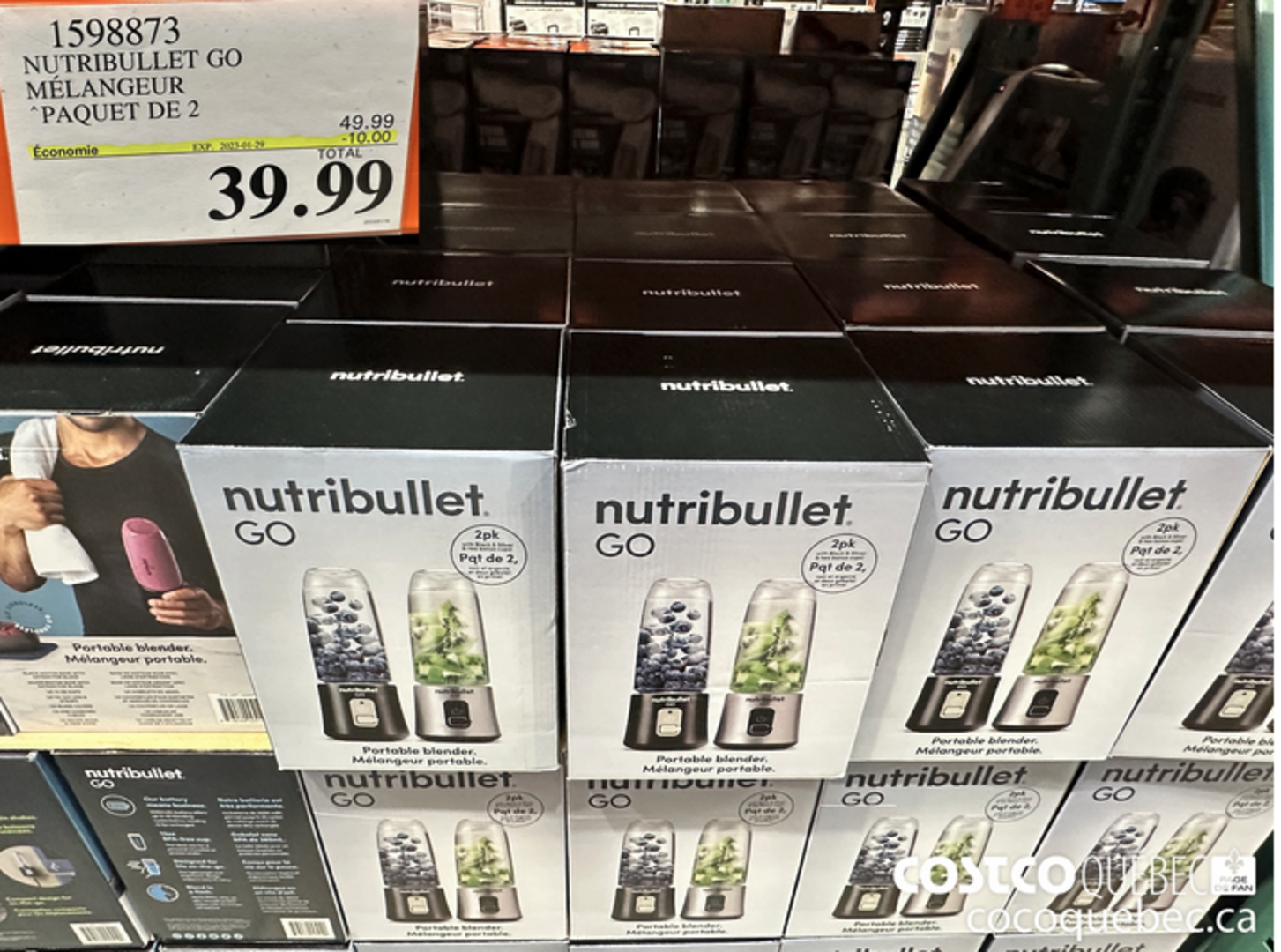 The Vitamix blender is something I have had my eye on for a while. What has stopped me in the past is the price. This week it is $150 off, making it more affordable. The other issue is space. How many small appliances can we own? I love my air fryer. My little grill. My Kitchenaide mixer and my food processor. Can you see the theme? Where am I going to store a blender in this story? I attend cooking classes every month. My teacher uses her Vitamix to blend certain things like salad dressing or sauces. I love it, but I need to decide how many of these recipes I will do before adding another small appliance to my kitchen.
Ventes de circulaires Costco/Costco Flyer Sales 2 au 31 janvier