Je parcoure tout le magasin pour vous tous les lundis lorsque les articles Costco Sale et les ventes Costco Flyer sont publiés pour la semaine, puis je les publie ici et sur notre page Facebook.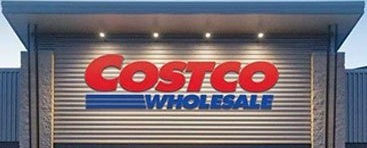 *** Il s'agit d'une page indépendante gérée par des fans, sans affiliation ni approbation par Costco Wholesale ***
Veuillez noter : Le prix chez votre Costco local a préséance (ou préséance) sur les prix indiqués sur ce blog. Les articles Costco Liquidation/Manager's Special (se terminant par .97) varient d'un magasin à l'autre. Un astérisque (*) sur l'étiquette de prix signifie que l'article n'est pas en cours de réapprovisionnement.
S'il y a quelque chose que vous voulez vraiment, *** vérifiez la date d'expiration *** car certains articles en vente Costco se terminent en milieu de semaine.
ENGLISH TO FOLLOW:
Il y avait très peu de variété lorsque j'ai essayé pour la première fois des produits sans gluten il y a une dizaine d'années. Aujourd'hui, le monde a appris que de nombreuses personnes souffrent d'intolérance au gluten, ce qui peut être tout un combat. Costco est très conscient de la façon dont nous, en tant que clients, dépensons notre argent et propose de nombreuses offres savoureuses tout en étant sans gluten. Ils ont également une large sélection d'offres biologiques pour ceux qui cherchent à réduire le nombre de pesticides dans leur alimentation.
Cette pizza sans gluten est tout simplement délicieuse. C'est un élément de base dans mon congélateur. La croûte est sans gluten, mais le goût ne l'est pas. Il a le goût d'une croûte de pizza ordinaire. La sauce tomate est piquante sans être écrasante, et le fromage est savoureux car il fond sur la sauce tomate. Je recommande vivement cet article pour ceux qui limitent leur consommation. J'aimerais quand même que ce soit bio. Vous ne pouvez pas tout avoir, mais cette pizza est assez proche.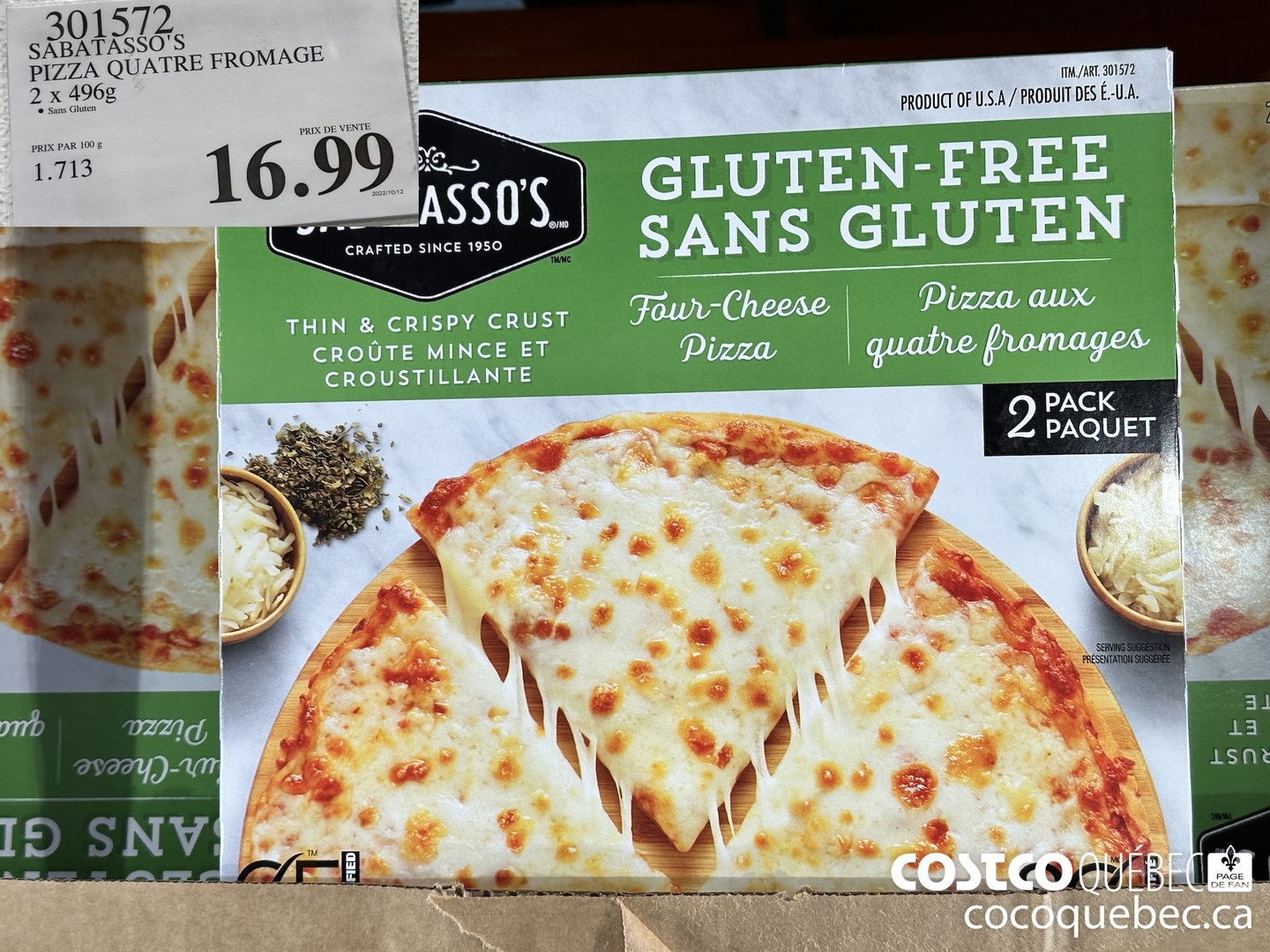 There was very little variety when I first tried gluten-free products about ten years ago. Today, the world has learned that many people suffer from gluten intolerance which can be quite a struggle. Costco is very aware of how we as customers spend our dollars and has many tasty and gluten-free offerings. They also have a wide selection of organic offerings for those looking to reduce the number of pesticides in their diet.
This gluten-free pizza is simply delicious. It is a staple item in my freezer. The crust is gluten-free, but the taste is not. It tastes like a regular pizza crust. The tomato sauce is zesty without being overpowering, and the cheese is tasty as it melts over the tomato sauce. I highly recommend this item for those who are curbing their intake. I do wish it was organic, though. You can't have it all but this pizza comes pretty close.
Costco Flyer, Valide du 30 janv. au 26 février, 2023