Je parcoure tout le magasin pour vous tous les lundis lorsque les articles Costco Sale et les ventes Costco Flyer sont publiés pour la semaine, puis je les publie ici et sur notre page Facebook.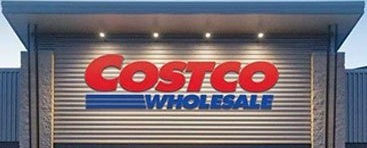 *** Il s'agit d'une page indépendante gérée par des fans, sans affiliation ni approbation par Costco Wholesale ***
Veuillez noter : Le prix chez votre Costco local a préséance (ou préséance) sur les prix indiqués sur ce blog. Les articles Costco Liquidation/Manager's Special (se terminant par .97) varient d'un magasin à l'autre. Un astérisque (*) sur l'étiquette de prix signifie que l'article n'est pas en cours de réapprovisionnement.
S'il y a quelque chose que vous voulez vraiment, *** vérifiez la date d'expiration *** car certains articles en vente Costco se terminent en milieu de semaine.
ENGLISH TO FOLLOW:
Sortons dehors !! Je passe énormément de temps à l'extérieur avec mon Ozzy. Il n'a que sept mois et a besoin de beaucoup d'exercice. Nous aimons nous promener dans le quartier plusieurs fois par jour. Depuis que je vis avec mon nouveau chiot, j'ai appris qu'il a tendance à avoir chaud. Moi, par contre, j'ai toujours froid. Ces petites chaudasses me sauvent. Tout ce que vous avez à faire est de plier la pochette et elle devient chaude en quelques secondes. Collez-les à l'intérieur de vos mitaines et vous avez un radiateur portable. J'attends de marcher pour voir quelle sera la température. S'ils sont dans ma poche, je peux décider quand nous marchons au lieu de les gaspiller si cela s'avère inutile. Ils en ont pour les mains et les pieds. Agréable de faire du ski à cette époque de l'année.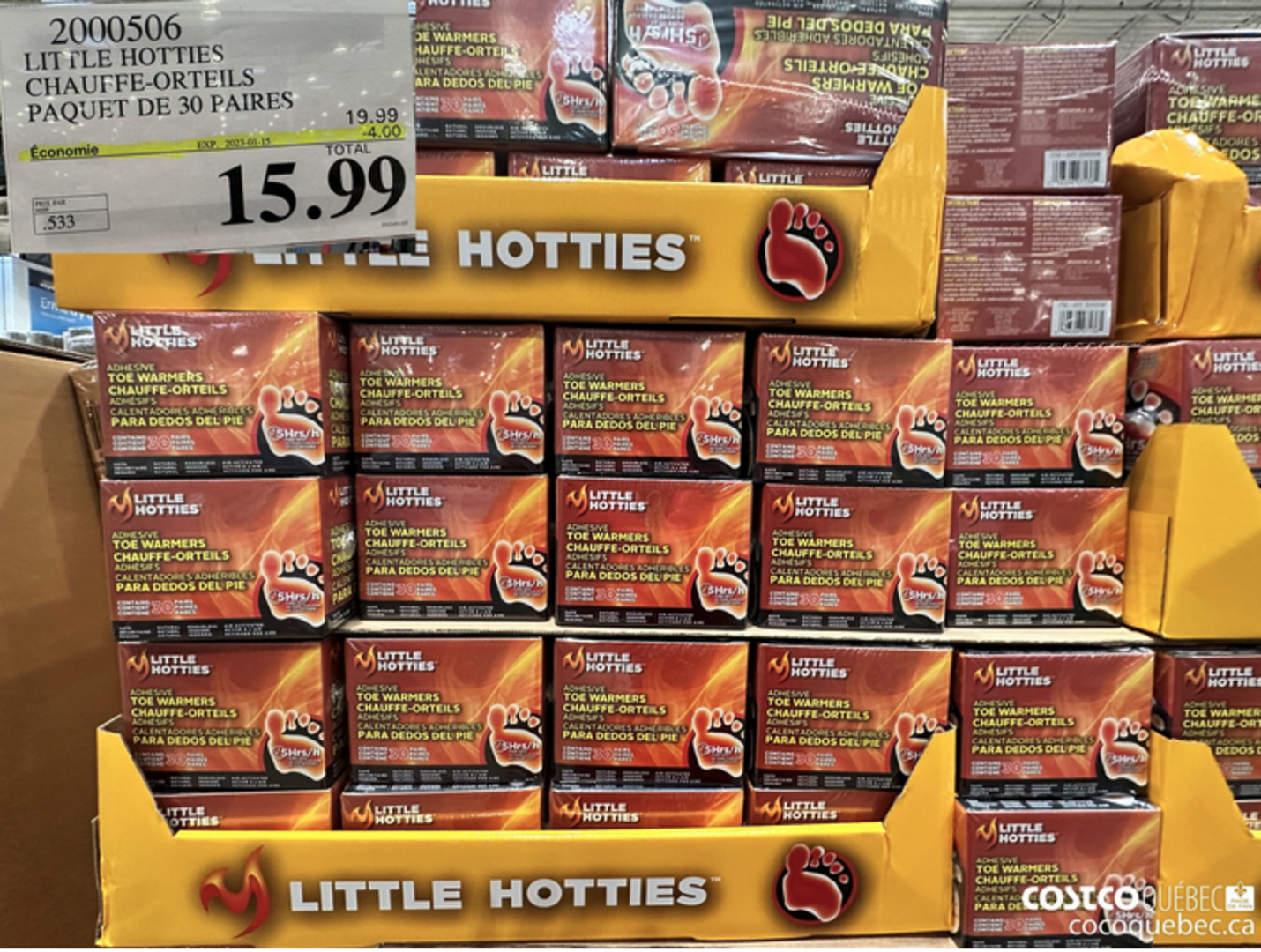 Le fromage P'tit Québec emballé individuellement est en vente dès maintenant. Ce sont un grand favori dans notre maison, et mon fils peut attraper et aller avec ces petites mignonnes. Moi aussi je les adore, mais hélas je ne me régalerai de produits fromagers que début février quand ma détox se terminera. Les deux premières semaines n'ont pas été si mauvaises. La préparation des aliments est la clé. C'est le début de la troisième semaine du régime pour réduire l'inflammation. Je commence à m'apitoyer sur mon sort car j'aspire à un peu plus de variété dans mes choix alimentaires.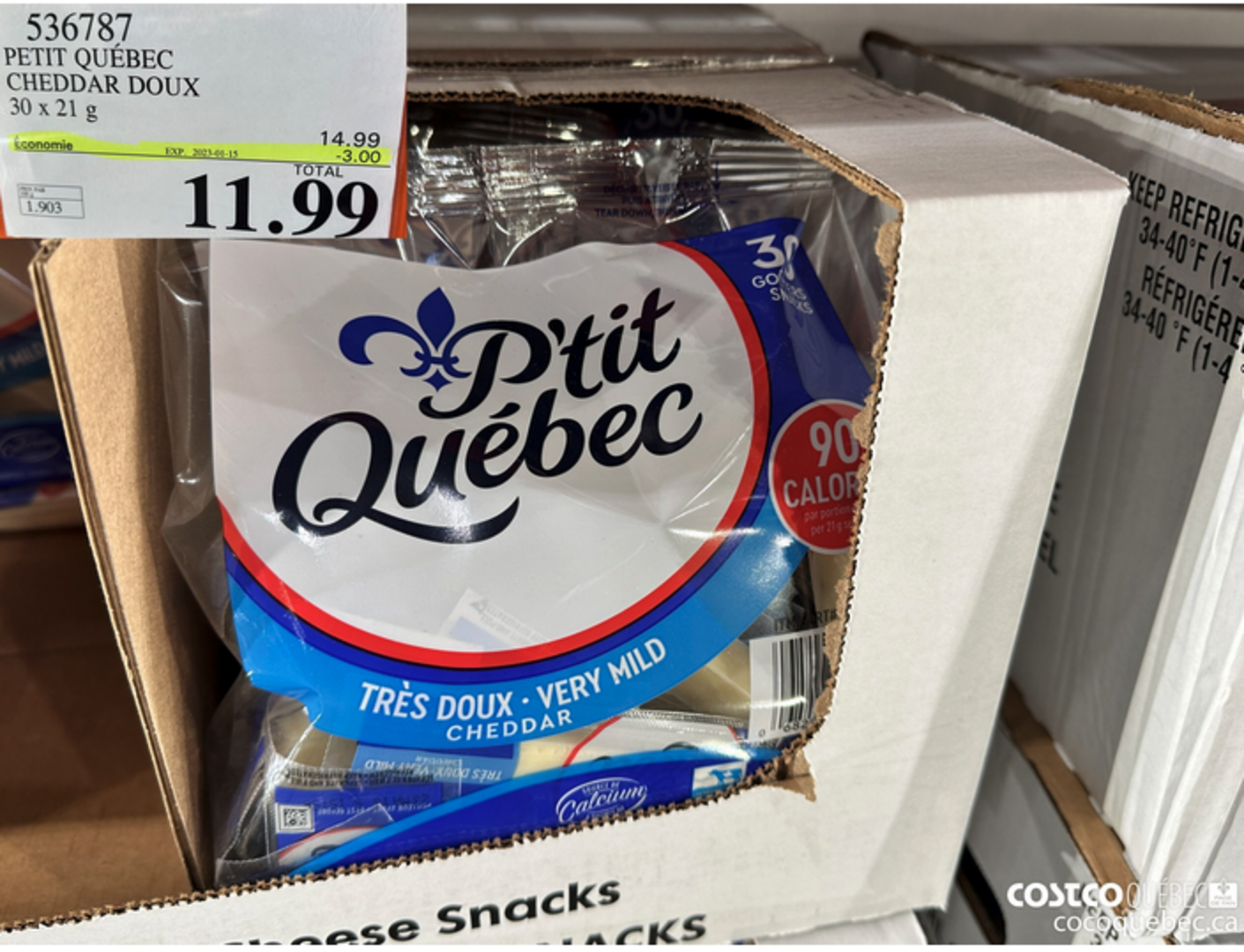 Let's get outside!! I spend a tremendous amount of time outdoors with my Ozzy. He is only seven months old and requires quite a bit of exercise. We like to walk the neighbourhood a few times a day. Since living with my new puppy, I have learned that he leans towards being warm. I, on the other hand, am always cold. These Little Hotties save me. All you have to do is bend the pouch, and it becomes hot within seconds. Stick them inside your mitts, and you have a portable heater. I wait until I walk to see what the temperature will be like. If they are in my pocket, I can decide when we are walking instead of wasting them if it turns out unnecessary. They have them both for the hands and feet. Nice to take skiing at this time of year.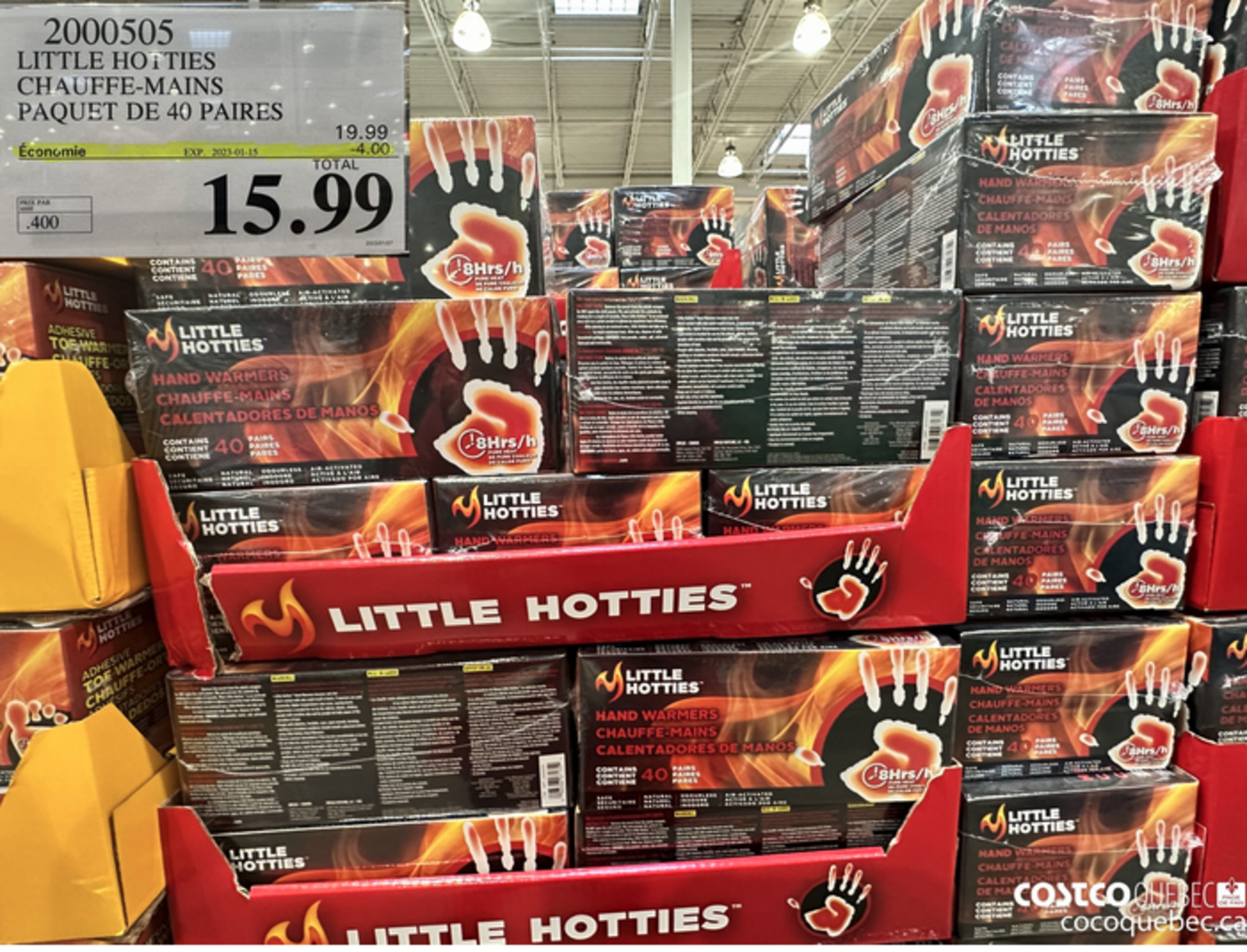 P'tit Quebec individually wrapped cheese is on sale right now. These are a big favourite in our house, and my son can grab and go with these little cuties. I love them, too, but alas will only be indulging in cheese products at the beginning of February when my detox ends. The first two weeks were not so bad. Food prep is the key. This is the start of week three of the diet to reduce inflammation. I am starting to feel sorry for myself as I long for a little more variety in my food choices.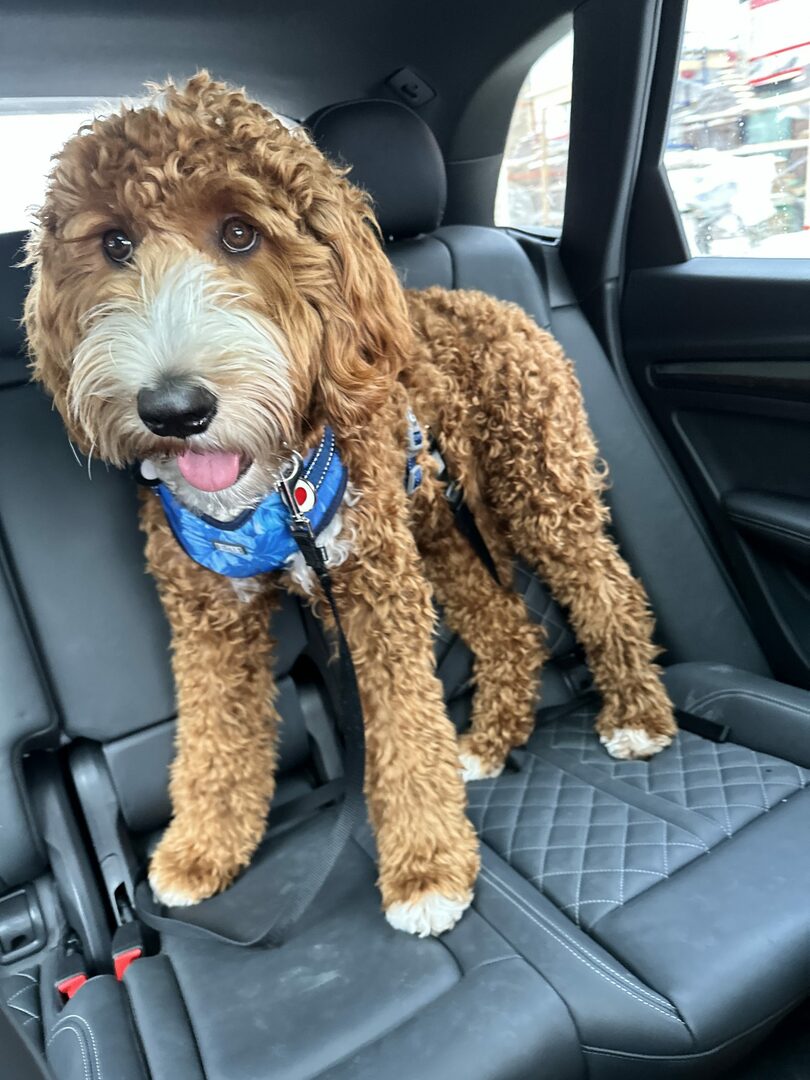 Ventes de circulaires Costco/Costco Flyer Sales 2 au 31 janvier