Bienvenue à la mise à jour des ventes du week-end de Costco Québec où je vous tiendrai au courant des ventes impressionnantes et des nouveaux articles que Costco lance pour le week-end !
Welcome to the Costco Quebec Weekend Sales Update where I'll keep you in the loop on the awesome sales & new items Costco releases for the Weekend!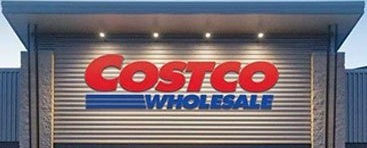 Veuillez noter:
Le prix chez votre Costco local a priorité (ou préséance) sur les prix indiqués sur ce blog.

Les articles Costco Liquidation/Manager's Special (se terminant par .97) varient d'un magasin à l'autre.

Un astérisque (*) sur l'étiquette de prix signifie que l'article n'est pas en cours de réapprovisionnement.
Please note:
The price at your local Costco takes precedent (or precedence) over the prices listed on this blog.Costco liquidation/Manager's Special items (ending in .97) vary from store to store.
An asterisk (*) on the price tag means the item is not being re-ordered.
S'il y a quelque chose que vous voulez vraiment, *** vérifiez la date d'expiration *** car certains articles en vente Costco se terminent en milieu de semaine. *** Il s'agit d'une page indépendante gérée par des fans, sans affiliation ni approbation par Costco Wholesale ***
If there is something you really want, ***double check the expiry date*** as some Costco sales items do end mid-week.
***This is a fan run, independent page with no affiliation or endorsement by Costco Wholesale***
ENGLISH TO FOLLOW
Ozzy aime les sardines. Il a maintenant huit mois et grandit rapidement, et il a atteint 40 livres et continue de grandir. Selon Master Class, le poisson gras a des propriétés anti-inflammatoires et offre des vitamines et des nutriments pour stimuler la santé et le système immunitaire de votre chien. Vous pouvez ajouter des sardines au régime alimentaire de votre chien pour aider à introduire des huiles de poisson saines et fournir une source de protéines supplémentaire à votre ami à quatre pattes.
J'ajoute aussi des patates douces à ses repas mais dernièrement, il rejette cela. J'aime ajouter d'autres nutriments à son alimentation pour compléter les choses. Alors que les croquettes sont censées être équilibrées, je ne vois pas en quoi manger la même chose trois fois par jour pendant des années peut être bon pour n'importe quel être vivant. Alors je mélange. Je lui ai même laissé les restes de flocons d'avoine sans produits laitiers après mon petit-déjeuner.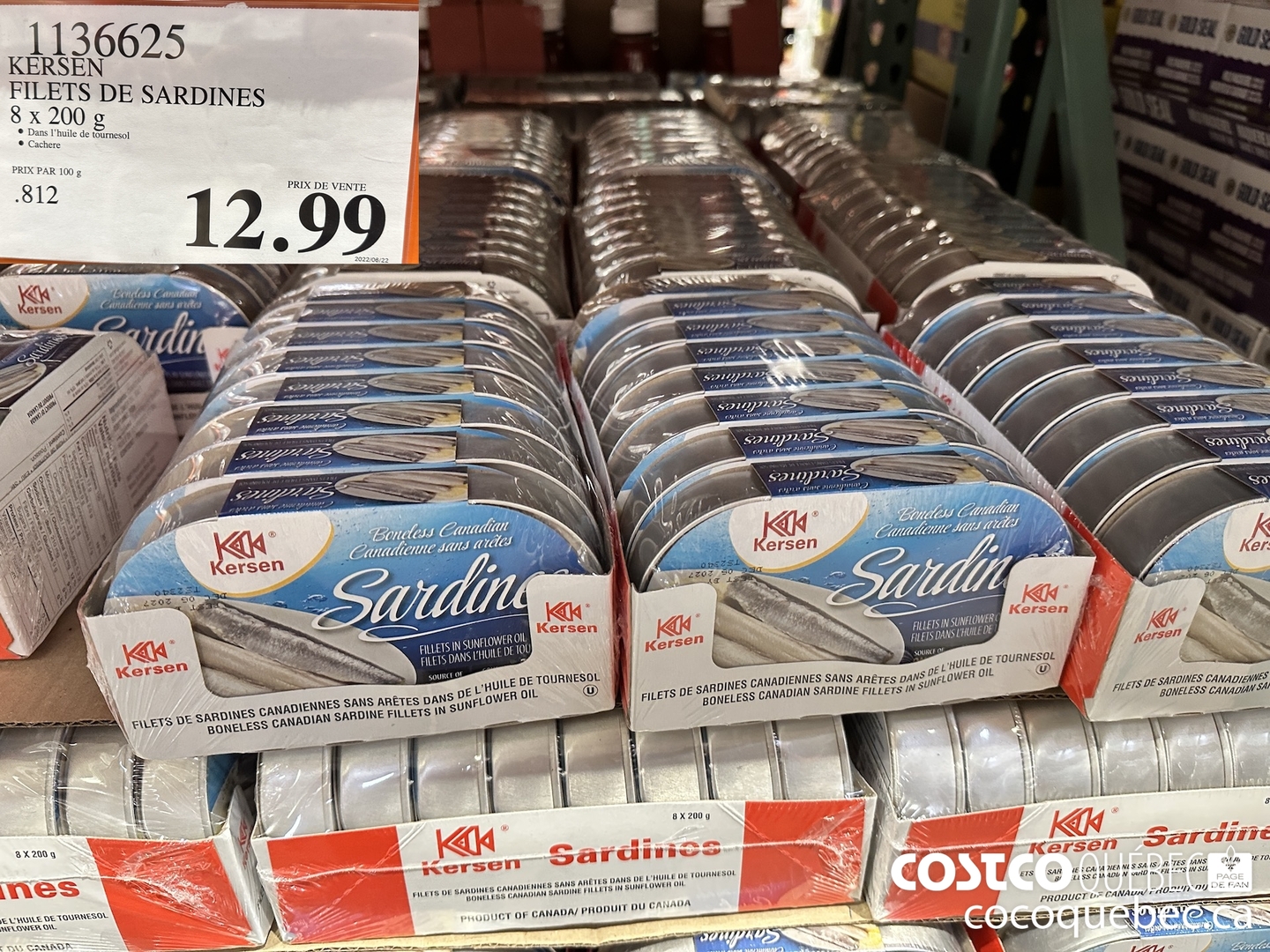 Ozzy loves sardines. He is now eight months old and growing fast, and he has reached 40 pounds and continues to grow. According to Master Class, the oily fish has anti-inflammatory properties and offers vitamins and nutrients to boost your dog's health and immune system. You can add sardines to your dog's diet to help introduce healthy fish oils and provide an additional protein source for your furry friend.
I also add sweet potatoes to his meals but lately, he rejects that. I like to add other nutrients to his diet to round things out. While kibble is supposed to be balanced, I don't see how eating the same thing three times a day for years can be good for any living creature. So I mix it up. I even let him have the dairy-free oatmeal leftovers after my breakfast.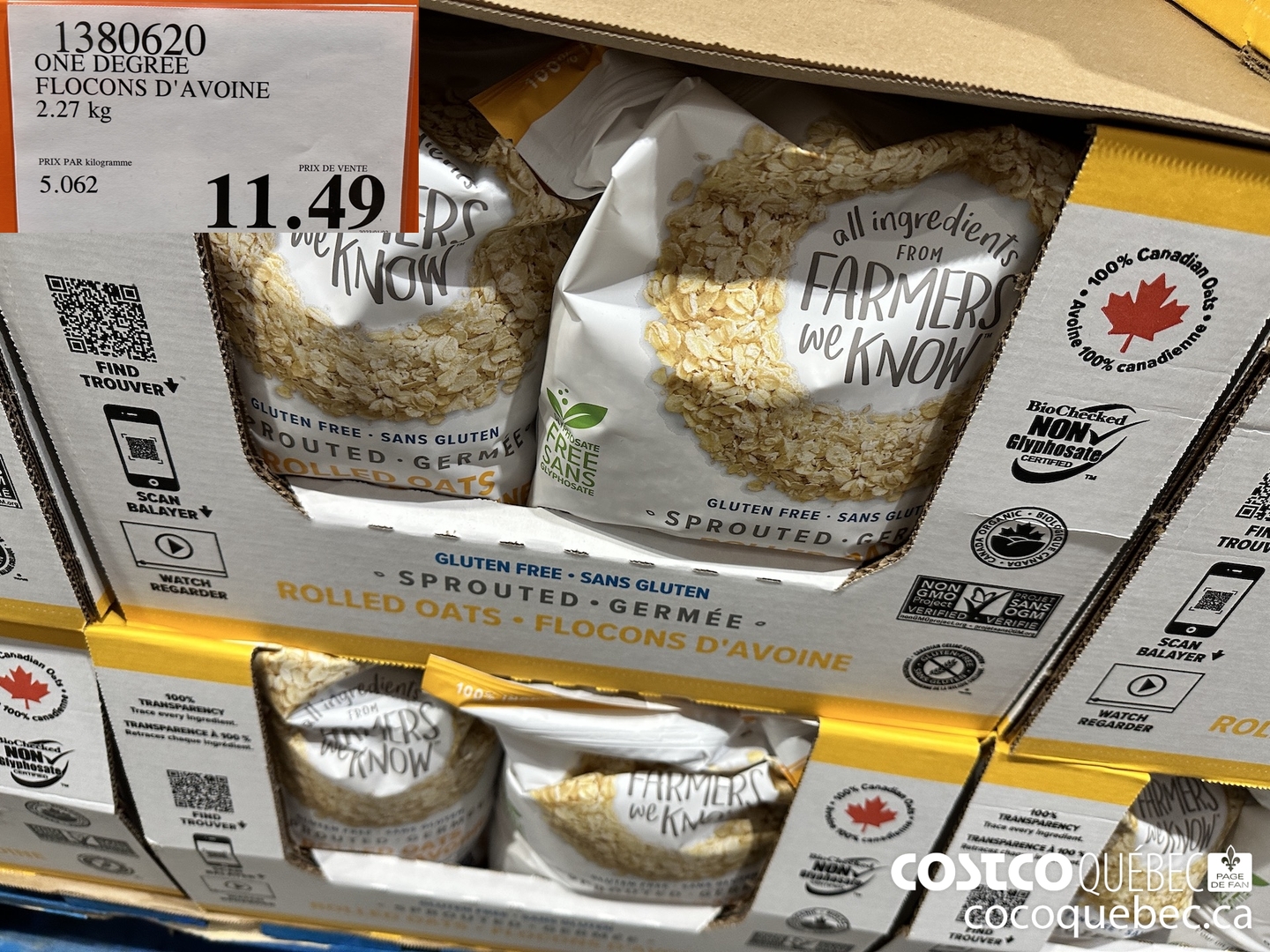 Costco Flyer, Valide du 30 janv. au 26 févr. 2023