22 février 2023
AVIS DE RAPPEL IMPORTANT
Trottinette à 3 roues Jetson
Article Costco 1662152
Jetson Electric Bikes procède au rappel volontaire de la trottinette à 3 roues Jetson (article Costco 1662152), vendue dans un entrepôt Costco ou sur Costco.ca entre octobre 2022 et février 2023. Les boulons qui fixent les roues peuvent se desserrer avec le temps, provoquant le détachement de la roue du scooter, ce qui présente un risque de chute pour l'utilisateur.
Jetson Electric Bikes a reçu plusieurs plaintes concernant le détachement des roues du scooter, dont une entraînant une chute causant des blessures mineures. Si vous avez le scooter en votre possession, veuillez cesser immédiatement de l'utiliser. Vous pouvez contacter Jetson Electric Bikes pour demander une réparation gratuite afin d'éliminer le problème de détachement de roue. Le kit de réparation comprend le matériel et les instructions nécessaires pour effectuer la réparation.
Veuillez ne pas utiliser le scooter tant que la réparation n'a pas été effectuée avec le kit de réparation.
Pour demander le kit de réparation gratuit ou pour plus d'informations, veuillez contacter Jetson Electric Bikes :
1-800-635-4815
10h-18h heure de l'Est, du lundi au samedi
https://ridejetson.com/star-nova-repair
Vous pouvez également retourner le scooter dans un entrepôt Costco pour obtenir un remboursement complet.
Nous nous excusons pour tout inconvénient que cela pourrait causer et vous demandons de bien vouloir transmettre cette lettre à toute personne à qui Jetson 3-Wheel Kick Scooter aurait pu être donné.
Sincèrement,
Vélos électriques Jetson LLC
February 22, 2023
IMPORTANT RECALL NOTICE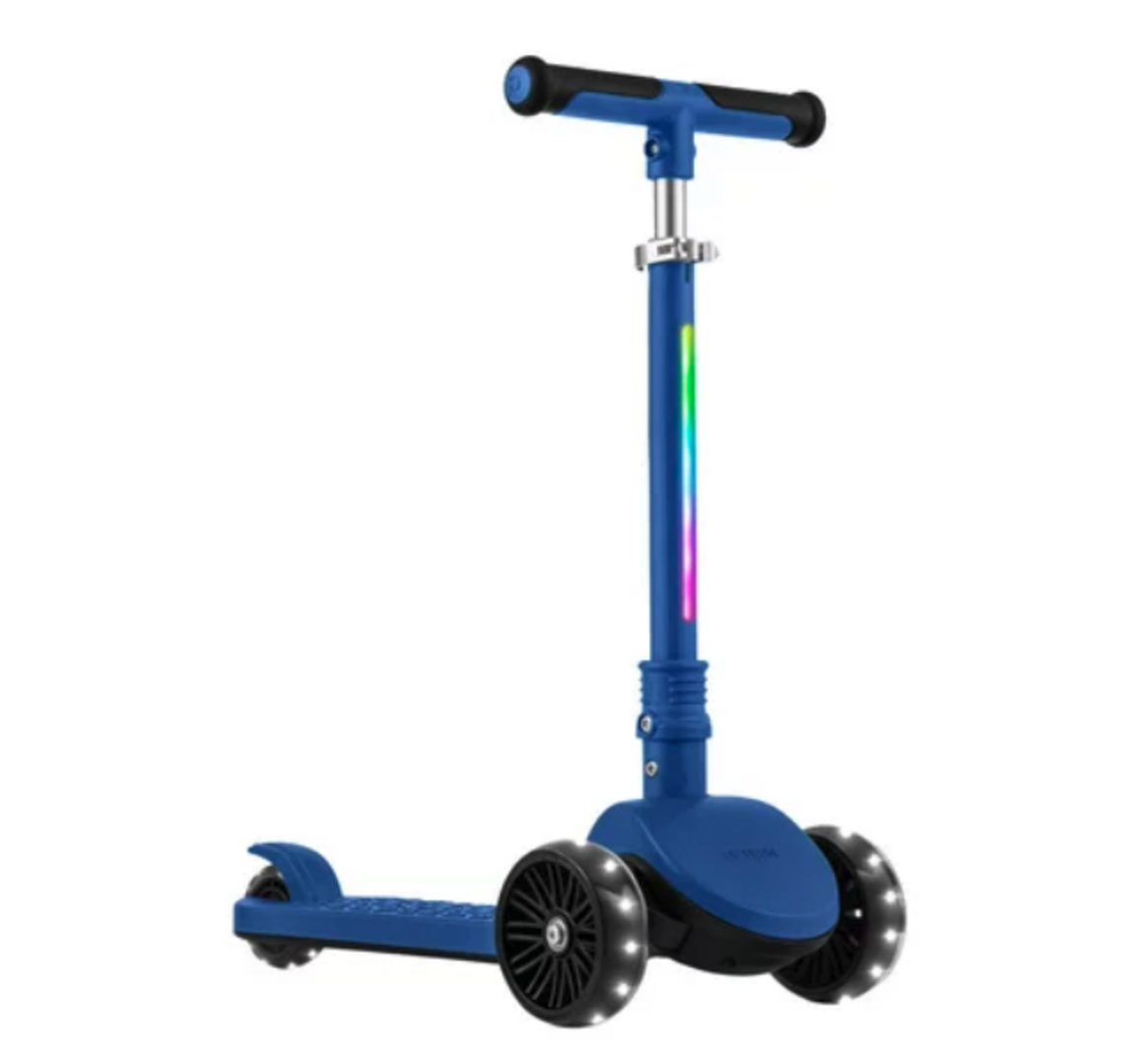 Costco Item 1662152
Jetson Electric Bikes is voluntarily recalling Jetson 3-Wheel Kick Scooter (Costco Item 1662152), sold at a Costco warehouse or on Costco.ca between October 2022 and February 2023. The bolts which secure the wheels can loosen over time causing the wheel to detach from the Scooter, posing a fall hazard to the user.
Jetson Electric Bikes has received multiple complaints of the wheels detaching from the Scooter, with one resulting in a fall causing minor injury. If you have the Scooter in your possession, please immediately stop using it. You may contact Jetson Electric Bikes to request a free repair to eliminate the wheel detachment issue. The repair kit consists of necessary hardware and instructions to perform the repair.
Please do not use the Scooter until the repair has been made with the repair kit.
To request the free repair kit or for more information, please contact Jetson Electric Bikes:
1-800-635-4815
10am-6pm eastern, Monday through Saturday
You may also return the Scooter to a Costco warehouse to obtain a full refund.
We apologize for any inconvenience this may cause and ask you to please pass this letter along to anyone to whom Jetson 3-Wheel Kick Scooter may have been given.
Sincerely,
Jetson Electric Bikes LLC