Je parcoure tout le magasin pour vous tous les lundis lorsque les articles Costco Sale et les ventes Costco Flyer sont publiés pour la semaine, puis je les publie ici et sur notre page Facebook.
Depuis 50 ans, les couches Huggies® sont fabriquées sans ingrédients agressifs et offrent jusqu'à 12 heures de protection contre les fuites.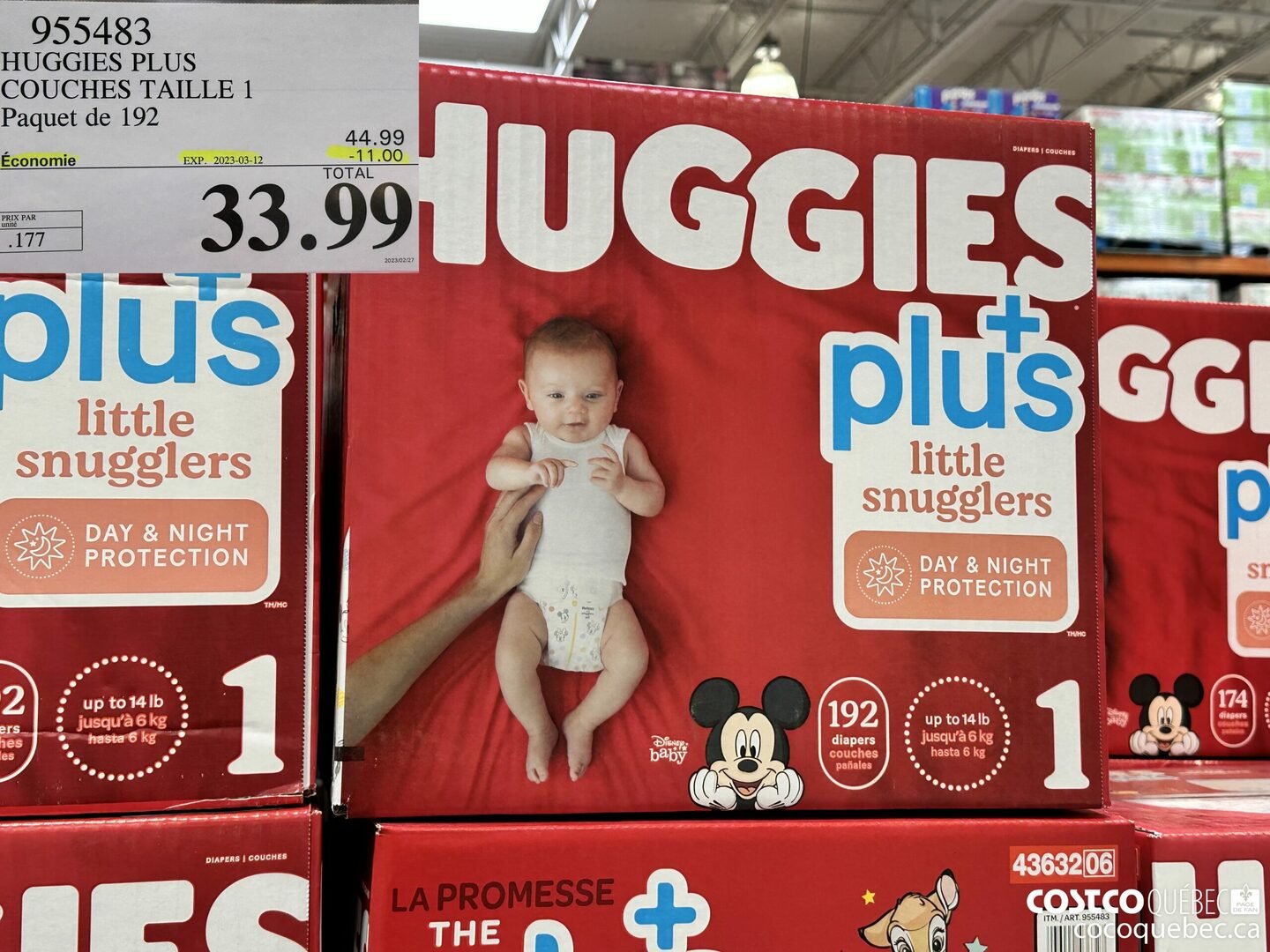 Ces couches et lingettes sont conçues pour aider à garder la peau de votre bébé propre et saine ; selon le site Web Huggies, des professionnels de la santé, des scientifiques de la santé de la peau et des ingénieurs de classe mondiale travaillent pour fournir les meilleurs produits pour votre bébé.
Lorsqu'une grand-mère comme moi vient garder les enfants, les couches sont généralement déjà dans la maison. Alors que je me prépare à mettre en place ce billet de blog, je vois que les économies de Costco cette semaine s'élèvent à 10 $. Je regarde beaucoup de promotions chaque semaine, et celle-ci est bonne. Les couches pour bébés ne sont plus en vente depuis que j'ai commencé ce blog en octobre. Profitez-en, s'il vous plaît. J'adorais les tractions quand mes enfants étaient petits. Ils venaient de sortir, et quel changement de jeu. Ils rendent l'apprentissage de la propreté simple et facile. Saviez-vous que les Huggies ont un programme de récompenses ? Ils ont également une application que vous pouvez télécharger pour suivre les promotions.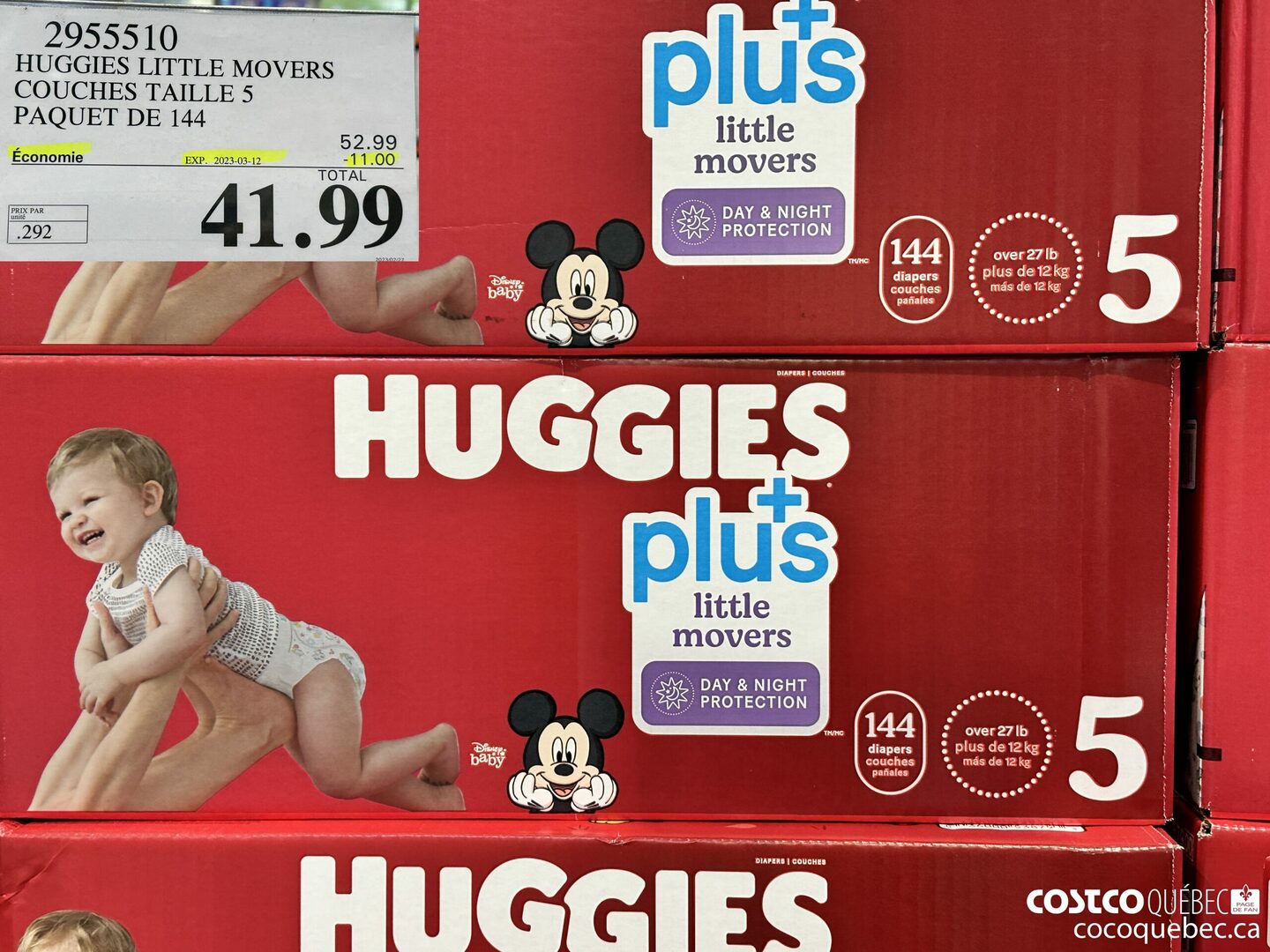 For 50 years, Huggies® diapers have been made without harsh ingredients and provide up to 12 hours of leakage protection.
These diapers and wipes are designed to help keep your baby's skin clean and healthy; according to the Huggies website, healthcare professionals, skin health scientists, and world-class engineers work to provide the very best products for your baby.
When a grandmother like myself heads over to babysit the kids, the diapers are generally already in the house. As I prepare to set up this blog post, I see that Costco savings this week are a whopping $10. I look at many specials each week, and this is a good one. Baby diapers have not been on sale since I started this blog in October. Take advantage, please. I loved the pull-ups when my kids were little. They had just come out, and what a game changer. They make potty training simple and easy. Did you know that the Huggies have a reward program? They also have an app you can download to track specials.
Ventes de 27 février au 12 mars, 2023