Fin de semaine Costco Soldes 3 au 5 mars Québec /Costco weekend Sales March 3 to 5 Quebec
Bienvenue à la mise à jour des ventes du week-end de Costco Québec où je vous tiendrai au courant des ventes impressionnantes et des nouveaux articles que Costco lance pour le week-end !
Welcome to the Costco Quebec Weekend Sales Update where I'll keep you in the loop on the awesome sales & new items Costco releases for the Weekend!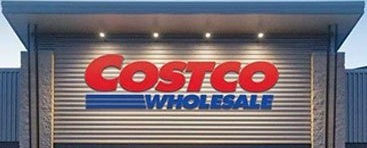 Veuillez noter:
Le prix chez votre Costco local a priorité (ou préséance) sur les prix indiqués sur ce blog.

Les articles Costco Liquidation/Manager's Special (se terminant par .97) varient d'un magasin à l'autre.

Un astérisque (*) sur l'étiquette de prix signifie que l'article n'est pas en cours de réapprovisionnement.
Please note:
The price at your local Costco takes precedent (or precedence) over the prices listed on this blog.Costco liquidation/Manager's Special items (ending in .97) vary from store to store.
An asterisk (*) on the price tag means the item is not being re-ordered.
S'il y a quelque chose que vous voulez vraiment, *** vérifiez la date d'expiration *** car certains articles en vente Costco se terminent en milieu de semaine. *** Il s'agit d'une page indépendante gérée par des fans, sans affiliation ni approbation par Costco Wholesale ***
If there is something you really want, ***double check the expiry date*** as some Costco sales items do end mid-week.
***This is a fan run, independent page with no affiliation or endorsement by Costco Wholesale***
ENGLISH TO FOLLOW
Les cerises Amarena mélangent Prunus Avium, la cerise sauvage, avec la cerise aigre, une variété de Prunus Cesarus, connue pour sa saveur acidulée et légèrement amère. Ils sont originaires de Bologne et sont mélangés après la récolte avant d'être vieillis dans un mélange d'eau, de sucre et d'acide citrique.
Les aliments originaires d'Italie semblent toujours avoir ce je ne sais quoi à leur sujet. Ce n'est pas une exception. J'aime les servir dans un joli verre à parfait à la fin d'un repas garni de crème fouettée et de noix concassées, et je hache les noisettes et les noix de pécan ensemble pour varier.
La chair d'une cerise Amarena est tendre et ferme, comparée à la cerise au marasquin détrempée, qui selon la FDA, est une cerise qui a été teinte en rouge, imprégnée de sucre et emballée dans du sirop de sucre aromatisé à l'huile d'amandes amères ou une saveur similaire.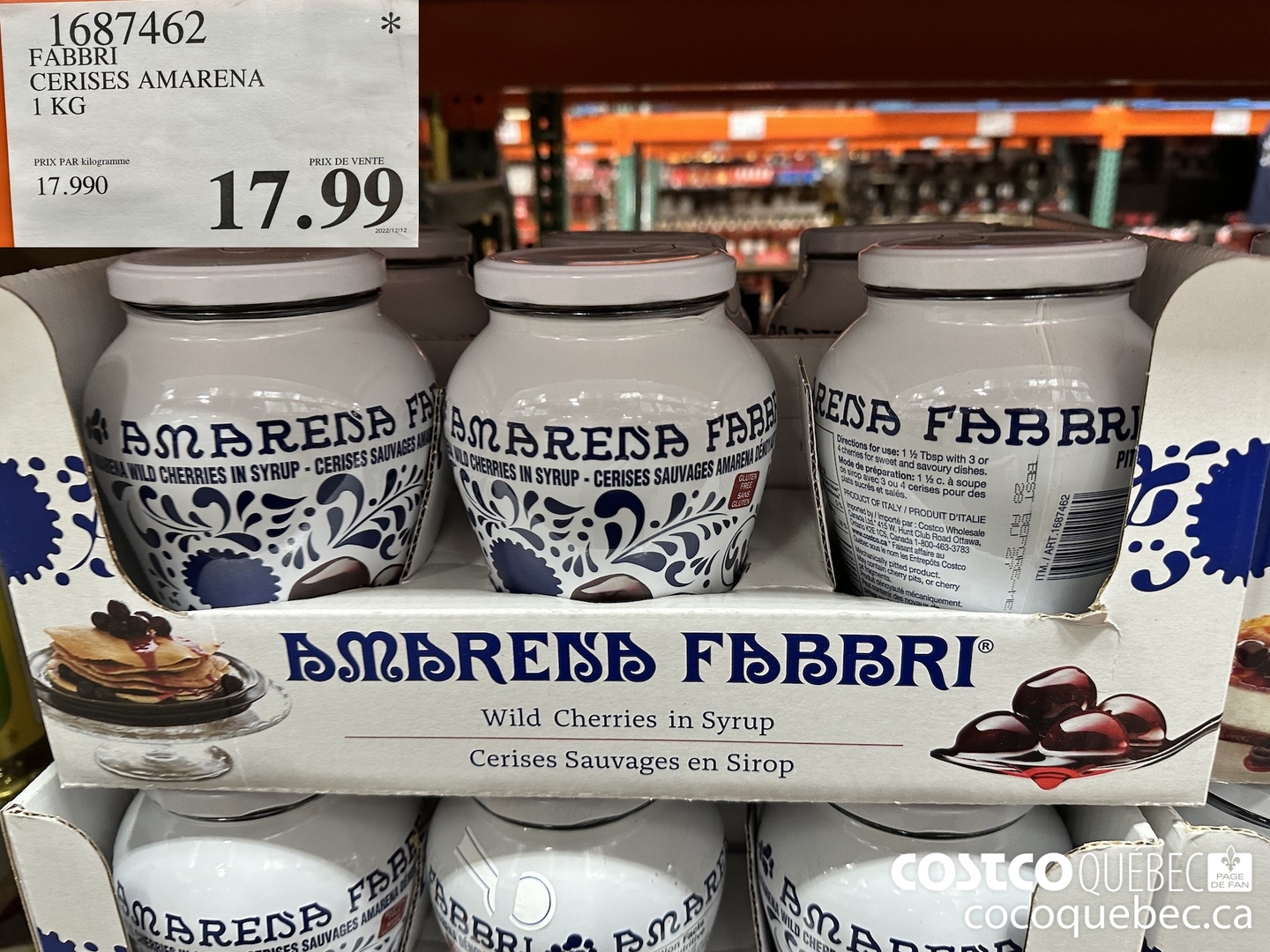 Amarena Cherries blend Prunus Avium, the wild cherry, with the sour cherry, a variety of Prunus Cesarus, known for its tart and slightly bitter flavour. They are native to Bologna and are mixed after harvesting before being aged in a mix of water, sugar and citric acid.
Foods native to Italy always seem to have that je ne sais quoi about them. This is no exception. I like to serve these in a pretty parfait glass at the end of a meal topped with whipped cream and crushed nuts, and I chop up hazelnuts and pecan together for variety.
The flesh of an Amarena cherry is tender and firm, compared to the soggy maraschino cherry, which according to the FDA, is a cherry that has been dyed red, impregnated with sugar and packed in sugar syrup that is flavoured with oil of bitter almonds or a similar flavour.