Bienvenue à la mise à jour des ventes du week-end de Costco Québec où je vous tiendrai au courant des ventes impressionnantes et des nouveaux articles que Costco lance pour le week-end !
Welcome to the Costco Quebec Weekend Sales Update where I'll keep you in the loop on the awesome sales & new items Costco releases for the Weekend!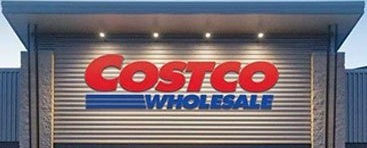 Veuillez noter:
Le prix chez votre Costco local a priorité (ou préséance) sur les prix indiqués sur ce blog.

Les articles Costco Liquidation/Manager's Special (se terminant par .97) varient d'un magasin à l'autre.

Un astérisque (*) sur l'étiquette de prix signifie que l'article n'est pas en cours de réapprovisionnement.
Please note:
The price at your local Costco takes precedent (or precedence) over the prices listed on this blog.Costco liquidation/Manager's Special items (ending in .97) vary from store to store.
An asterisk (*) on the price tag means the item is not being re-ordered.
S'il y a quelque chose que vous voulez vraiment, *** vérifiez la date d'expiration *** car certains articles en vente Costco se terminent en milieu de semaine. *** Il s'agit d'une page indépendante gérée par des fans, sans affiliation ni approbation par Costco Wholesale ***
If there is something you really want, ***double check the expiry date*** as some Costco sales items do end mid-week.
***This is a fan run, independent page with no affiliation or endorsement by Costco Wholesale***
ENGLISH TO FOLLOW:
Qu'est-ce que le coton bio ? Nous avions l'habitude d'associer le "bio" à la nourriture. Ces dernières années, les industries du textile et de la décoration ont rejoint le mouvement vers des produits plus propres. Lorsque vous achetez du coton biologique, vous faites un meilleur choix pour l'environnement puisque le coton biologique est cultivé naturellement sans utiliser de produits chimiques agricoles synthétiques tels que des engrais, des pesticides ou une technologie transgénique.
Devinez qui a attrapé ces serviettes ? Tu paries. Ils sont doux et absorbants, et bio !! L'allée de la literie a des draps organiques qui sont tout aussi doux et luxueux.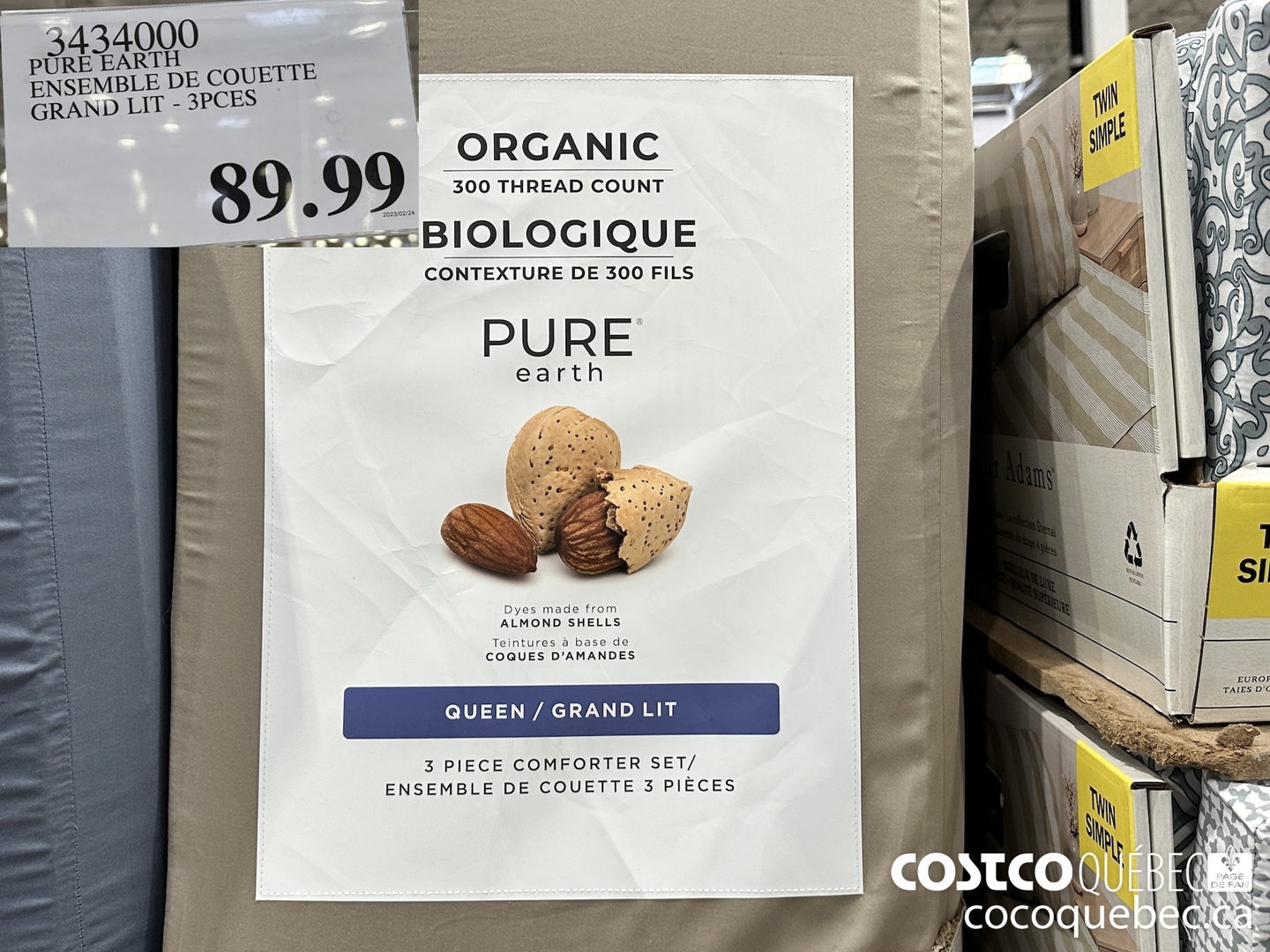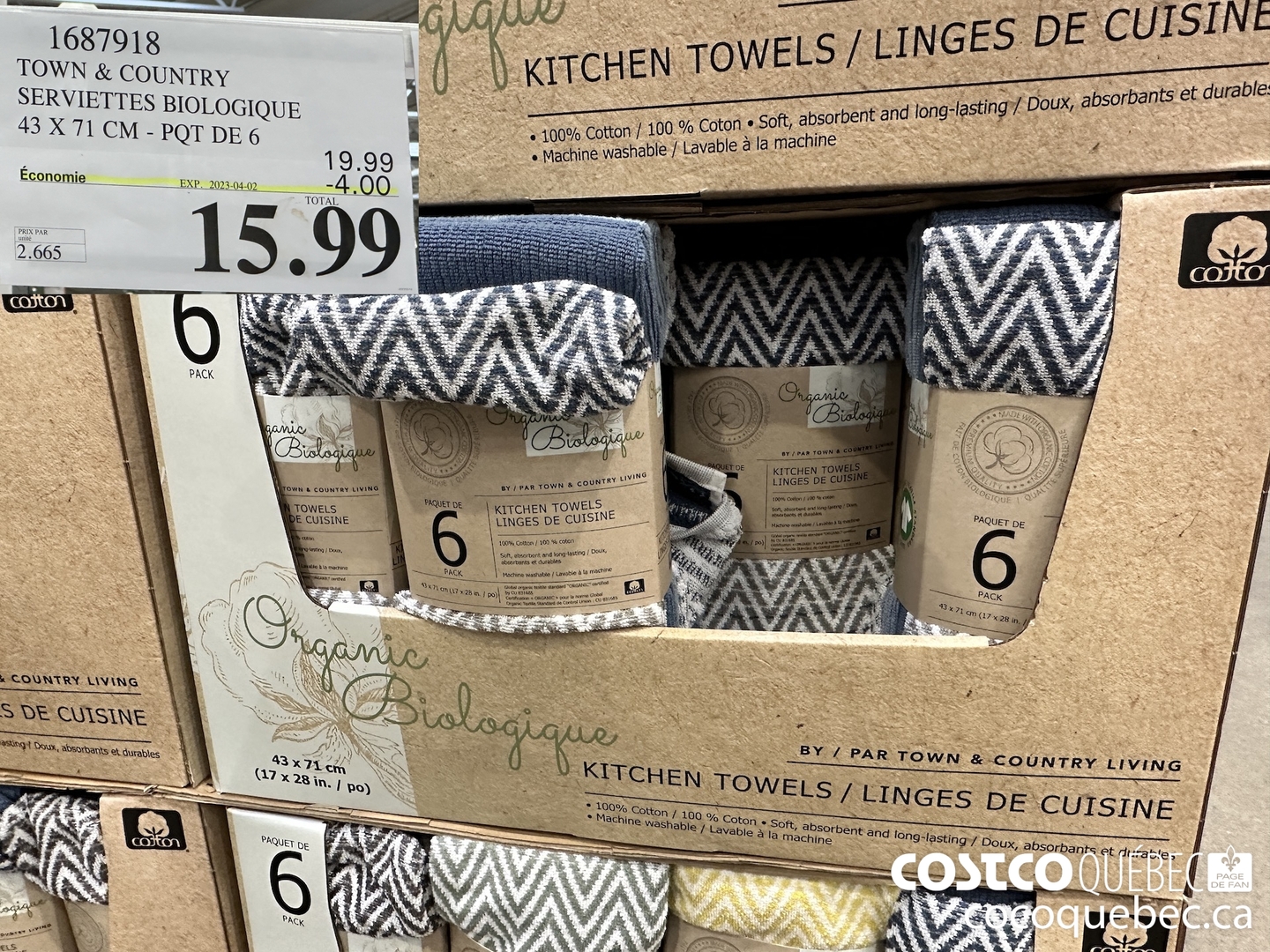 What is organic cotton anyway? We used to associate "organic" with food. In recent years, the textile and decor industries have joined the movement toward cleaner products. When you buy organic cotton, you are making a better choice for the environment since organic cotton is  naturally cultivated without using synthetic agricultural chemicals such as fertilizers, pesticides, or transgenic technology.
Guess who grabbed these towels? You bet. They are soft and absorbent, and organic!! The bedding aisle has organic sheets that are just as soft and luxurious.