Dans le Super Post du mercredi, je sélectionne une section entière de Costco et prends des photos de TOUS les articles pour que vous voyez !
In the Wednesday Super Post I pick an 
entire
 section of Costco and take pictures of 
ALL
of the items for you see.
Veuillez noter:
Le prix chez votre Costco local a priorité (ou préséance) sur les prix indiqués sur ce blog.
Les articles Costco Liquidation/Manager's Special (se terminant par .97) varient d'un magasin à l'autre.
Un astérisque (*) sur l'étiquette de prix signifie que l'article n'est pas en cours de réapprovisionnement.
S'il y a quelque chose que vous voulez vraiment, *** vérifiez la date d'expiration *** car certains articles en vente Costco se terminent en milieu de semaine.
*** Il s'agit d'une page indépendante gérée par des fans, sans affiliation ni approbation par Costco Wholesale ***
ENGLISH TO FOLLOW:
Il y a tellement d'événements religieux qui ont lieu au printemps qu'il faudrait de nombreux messages pour les déballer tous. La fête chrétienne de Pâques, avec ses œufs décorés et ses petits pains chauds, est célébrée au début du printemps. Et près d'un mois plus tard, vous pouvez voir et entendre parler d'autres personnes qui célèbrent probablement la Pâques orthodoxe. Nous avons toujours célébré les deux Pâques parce que ma famille est un mélange religieux et nous aimons nous réunir donc ça marche.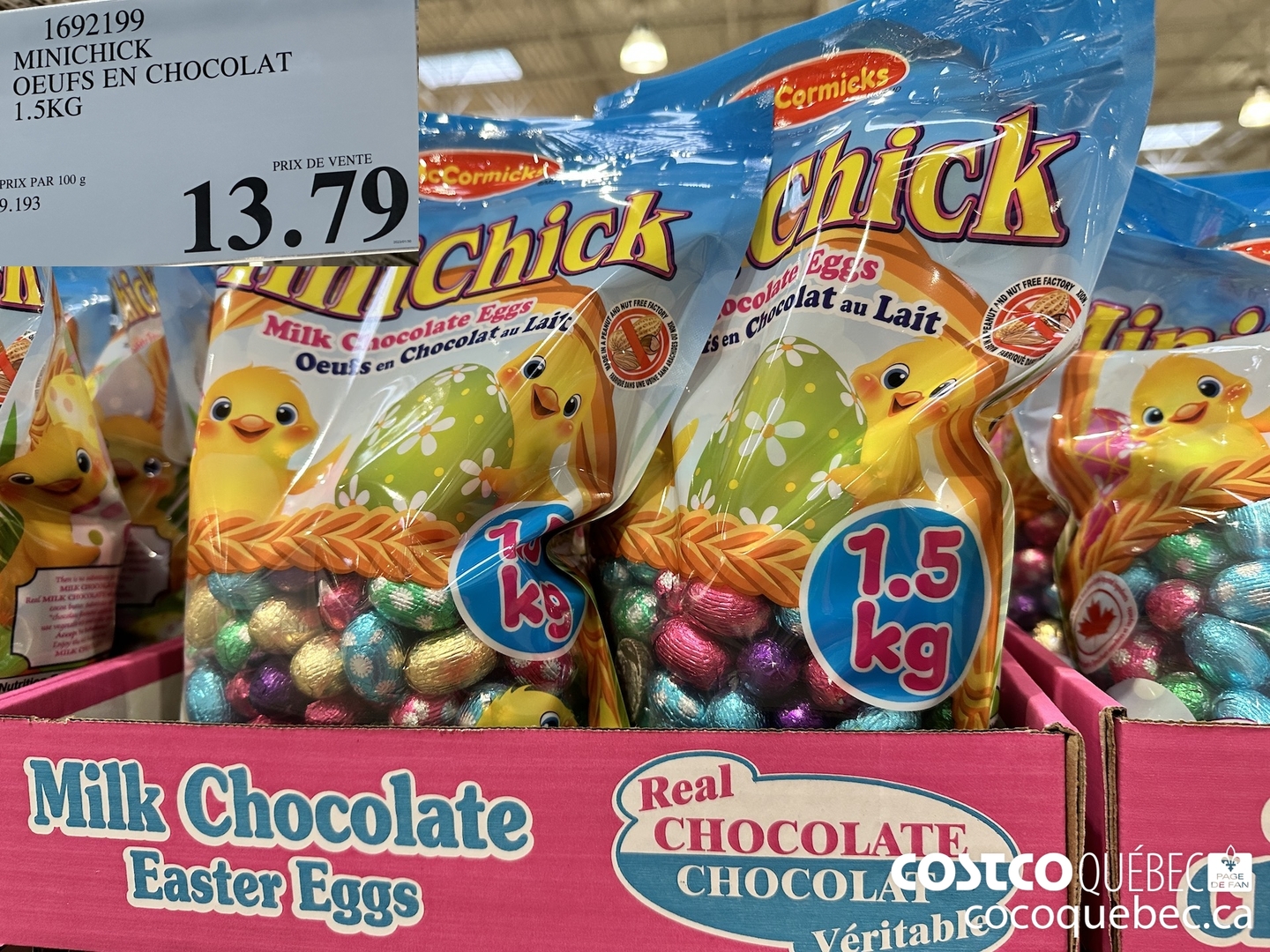 En 2022, la Pâque, le Ramadan et Pâques sont tous tombés en avril, une coïncidence qui ne se produit que tous les 33 ans environ. La Pâque commémore la libération du peuple juif de l'esclavage en Égypte. Je trouve que Costco fait un effort concerté pour reconnaître de nombreux événements religieux. Alors que les affaires sont bien sûr à l'origine des produits qu'ils affichent, j'aime les sélections diverses et je me retrouve à explorer les délices de différents groupes.
There are so many religious events that take place in the Spring, it would take many posts to unpack them all. The Christian holiday of Easter, with it's decorated eggs and hot cross buns, is celebrated in early spring. And nearly a month later, you may see and hear about others celebrating who are likely celebrating Orthodox Easter. We have always celebrated both Easters because my family is a religious blend and we love to get together so it works.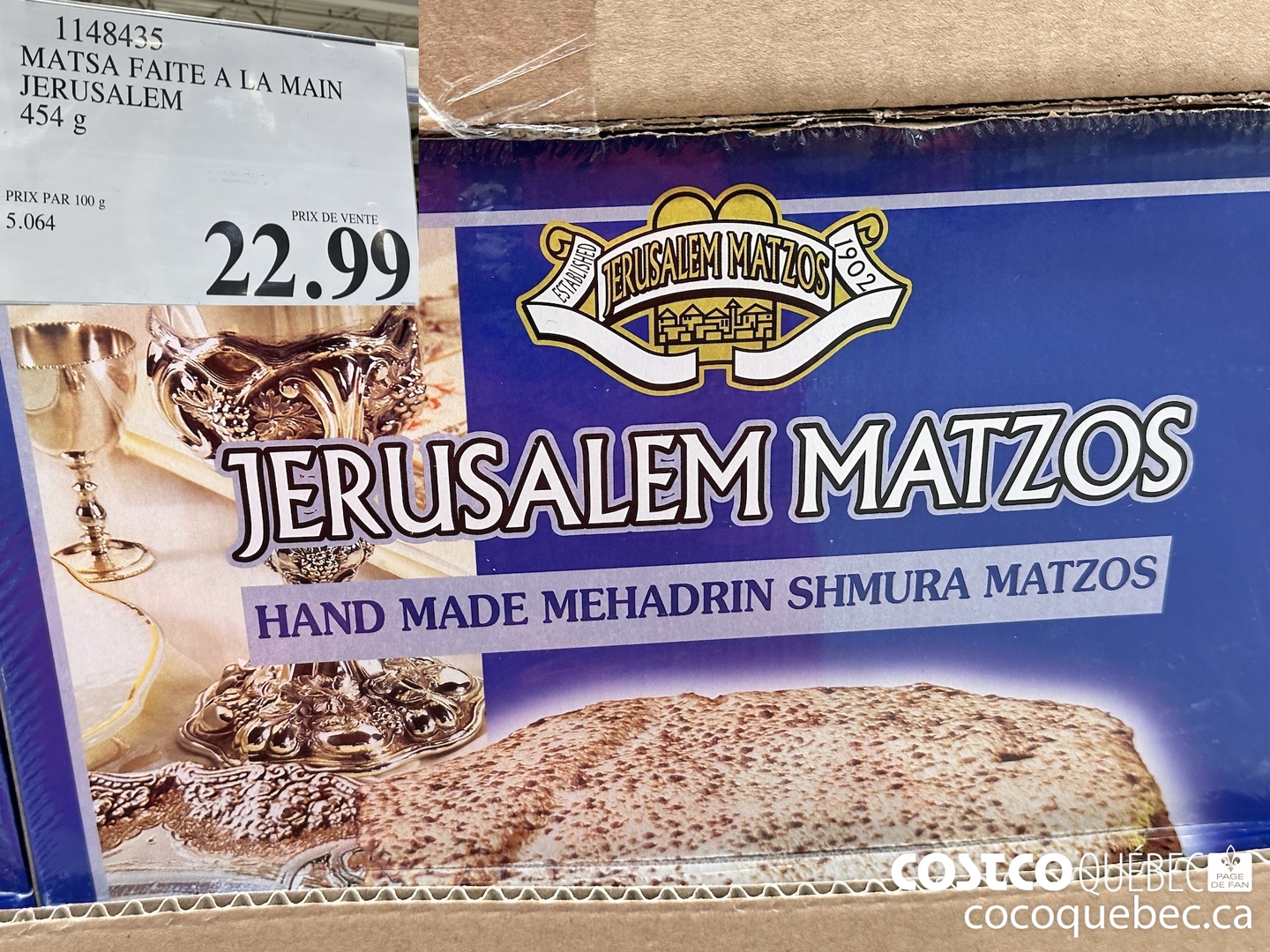 In 2022 Passover, Ramadan, and Easter all fell in April, a coincidence that happens only about every 33 years. Passover commemorates the liberation of the Jewish people from slavery in Egypt.  
I find Costco making a concerted effort to acknowledge many religious events. While business is of course at the root of the products they display, I like the diverse selections and find myself exploring delicacies from various groups.   
Ventes de 27 février au 12 mars, 2023