Dans le Super Post du mercredi, je sélectionne une section entière de Costco et prends des photos de TOUS les articles pour que vous voyez !
In the Wednesday Super Post I pick an 
entire
 section of Costco and take pictures of 
ALL
of the items for you see.
Veuillez noter:
Le prix chez votre Costco local a priorité (ou préséance) sur les prix indiqués sur ce blog.
Les articles Costco Liquidation/Manager's Special (se terminant par .97) varient d'un magasin à l'autre.
Un astérisque (*) sur l'étiquette de prix signifie que l'article n'est pas en cours de réapprovisionnement.
S'il y a quelque chose que vous voulez vraiment, *** vérifiez la date d'expiration *** car certains articles en vente Costco se terminent en milieu de semaine.
*** Il s'agit d'une page indépendante gérée par des fans, sans affiliation ni approbation par Costco Wholesale ***
ENGLISH TO FOLLOW:
La lessive est une corvée du week-end dans notre maison. Cela signifie que nous trions le linge entre nous et faisons plusieurs charges, couleurs, blancs, serviettes, etc. J'aime cet appareil de triage car cela signifie que je peux trier au fur et à mesure de la semaine. J'en ai deux, donc je peux trier quatre charges au fil de la semaine. De temps en temps, Ozzy a sa propre charge. C'est un bébé, après tout. Bien qu'il n'ait pas eu beaucoup d'accidents, il a eu quelques problèmes d'adaptation à sa nourriture, ce qui en fait une chose amusante à nettoyer.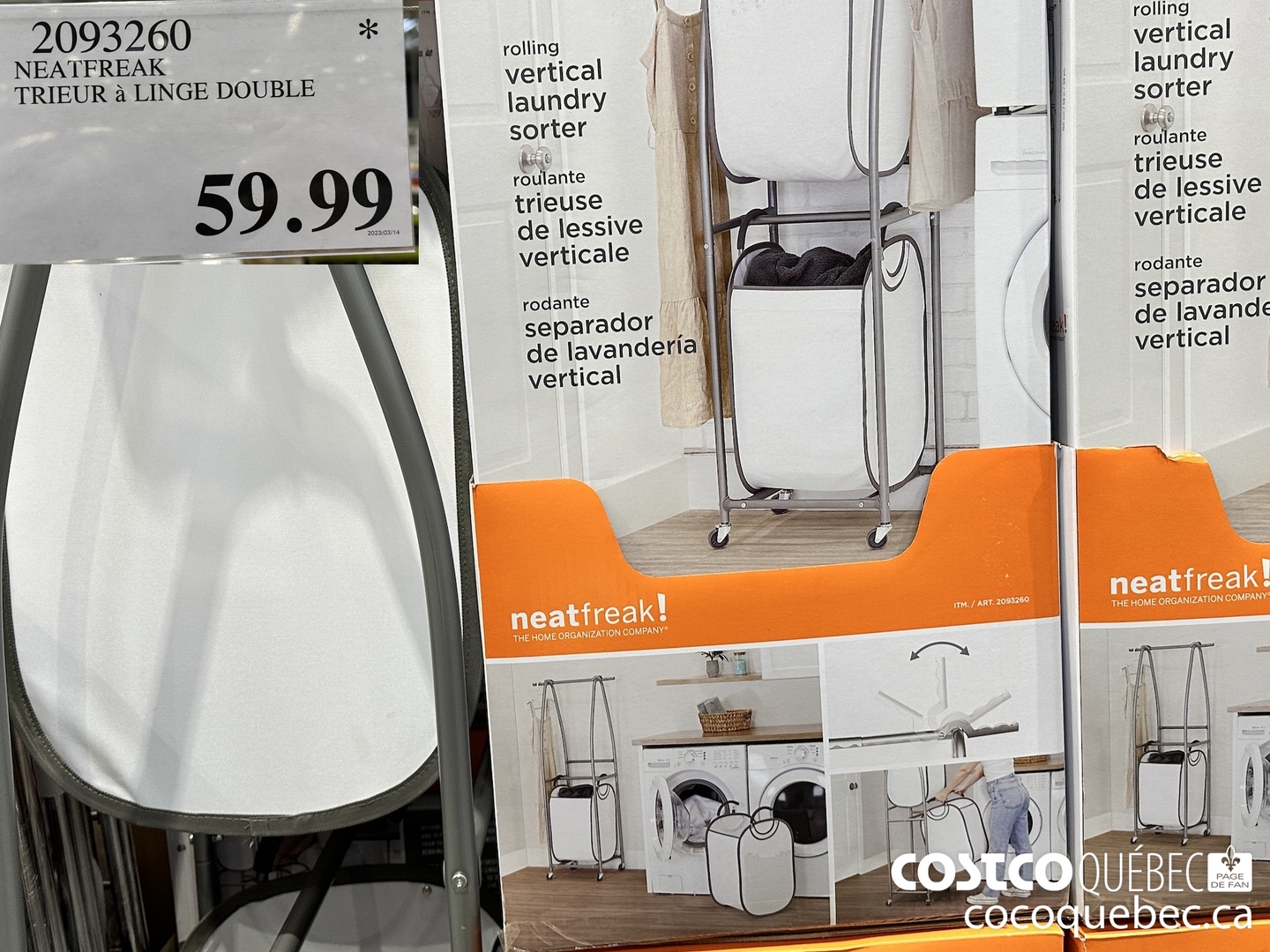 J'adore la sélection de serviettes Costco. J'attends que nos serviettes de bain soient en lambeaux avant de les remettre à Ozzy ou de sécher les serviettes pour le lavage de la voiture. Nous avons chacun notre couleur de serviette de bain et de débarbouillette. La sélection de couleurs est parfaitement tendance et s'accorde bien avec n'importe quel décor.
Laundry is a weekend chore in our house. This means we triage the laundry between us and make several loads, colors, whites, towels etc. I like this triage device because it means I can triage as I go through the week. I have two, so I can triage four loads as the week progresses. Now and then, Ozzy has a load of his own. He is a baby, after all. While he has not had many accidents, he has had some issues adjusting to his food, making that a fun thing to clean up.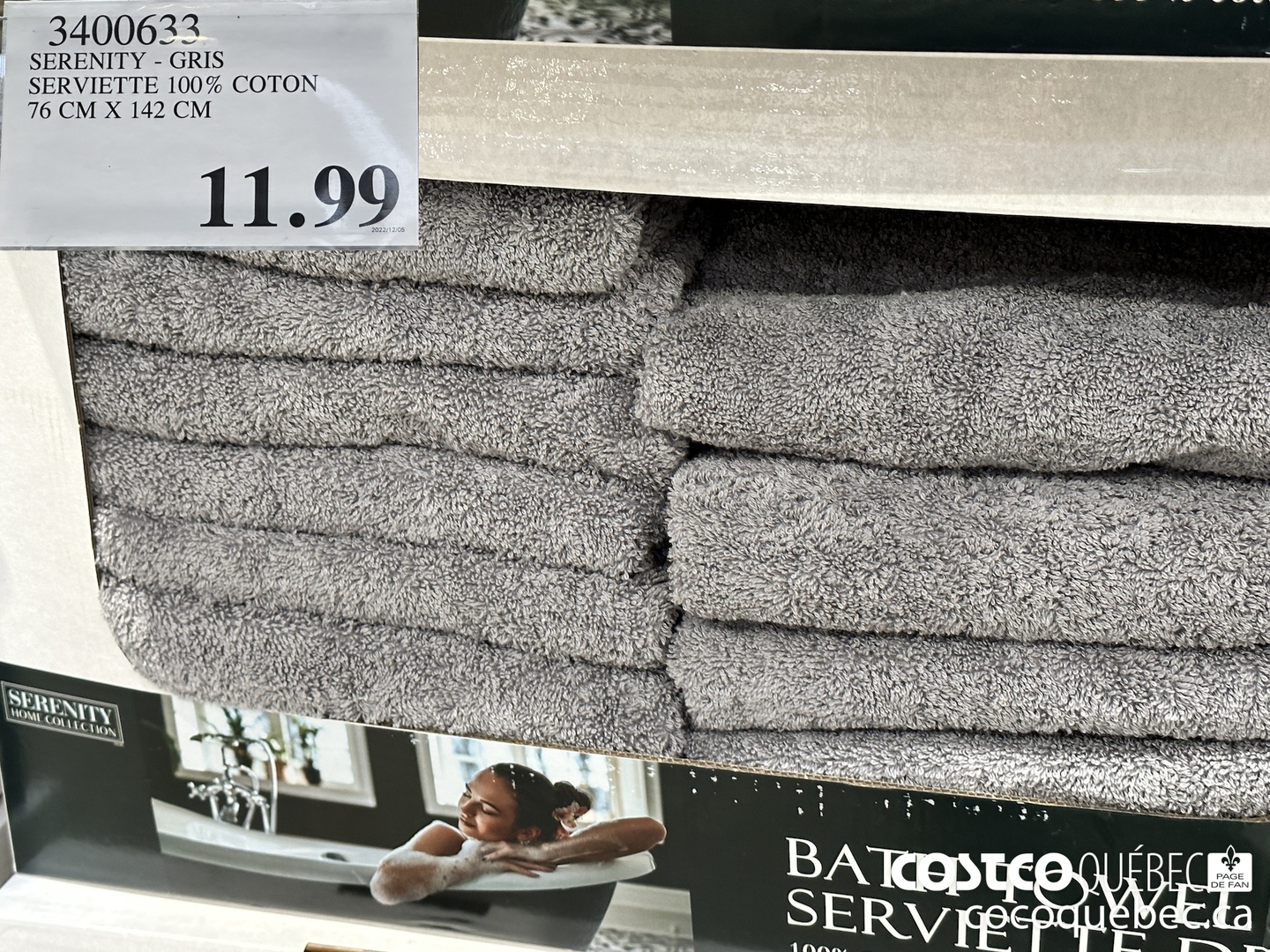 I love the Costco towel selection. I wait until our bath towels get tattered before handing them off to Ozzy or drying towels for car washing. We each have our bath and facecloth towel color. The selection of colors is flawlessly trendy and matches well with any decor.
VENTES CIRCULAIRES AU 2 AVRIL , 2023