Bienvenue à la mise à jour des ventes du week-end de Costco Québec où je vous tiendrai au courant des ventes impressionnantes et des nouveaux articles que Costco lance pour le week-end !
Welcome to the Costco Quebec Weekend Sales Update where I'll keep you in the loop on the awesome sales & new items Costco releases for the Weekend!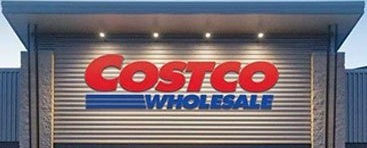 Veuillez noter:
Le prix chez votre Costco local a priorité (ou préséance) sur les prix indiqués sur ce blog.

Les articles Costco Liquidation/Manager's Special (se terminant par .97) varient d'un magasin à l'autre.

Un astérisque (*) sur l'étiquette de prix signifie que l'article n'est pas en cours de réapprovisionnement.
Please note:
The price at your local Costco takes precedent (or precedence) over the prices listed on this blog.Costco liquidation/Manager's Special items (ending in .97) vary from store to store.
An asterisk (*) on the price tag means the item is not being re-ordered.

S'il y a quelque chose que vous voulez vraiment, *** vérifiez la date d'expiration *** car certains articles en vente Costco se terminent en milieu de semaine.

*** Il s'agit d'une page indépendante gérée par des fans, sans affiliation ni approbation par Costco Wholesale ***
If there is something you really want, ***double check the expiry date*** as some Costco sales items do end mid-week.
***This is a fan run, independent page with no affiliation or endorsement by Costco Wholesale***
ENGLISH TO FOLLOW:
Les vélos électriques, également appelés vélos électriques, ont gagné en popularité ces dernières années en raison de leurs nombreux avantages. Voici quelques avantages des vélos électriques :
Transport respectueux de l'environnement : les vélos électriques sont une alternative plus verte aux véhicules à essence traditionnels. Ils ne produisent aucune émission pendant le fonctionnement, contribuant à un environnement plus propre et réduisant la pollution de l'air.
Santé et forme physique : Faire du vélo électrique offre une excellente occasion d'activité physique. Même si le moteur aide à pédaler, vous faites toujours de l'exercice, surtout si vous choisissez de pédaler sans compter sur l'assistance du moteur. C'est un excellent moyen de rester actif et d'améliorer la santé cardiovasculaire.
Portée et vitesse accrues : Avec un moteur électrique pour vous aider, les vélos électriques permettent des trajets plus rapides et plus longs par rapport aux vélos ordinaires. Cette fonctionnalité est particulièrement utile pour les trajets quotidiens ou pour parcourir de plus longues distances sans effort excessif.
Commodité des déplacements : les vélos électriques offrent un mode de transport pratique pour les déplacements dans les zones urbaines. Ils peuvent vous aider à éviter les embouteillages, à réduire les temps de trajet et à offrir une alternative économique aux voitures ou aux transports en commun.
Flexibilité et polyvalence : les vélos électriques conviennent aux cyclistes de différents niveaux de condition physique et âges. L'assistance motrice rend le vélo plus accessible aux personnes qui peuvent avoir des limitations physiques ou qui ont du mal à parcourir de longues distances.
Économies de coûts : Bien que le coût d'achat initial d'un vélo électrique puisse être plus élevé que celui d'un vélo ordinaire, les vélos électriques peuvent vous faire économiser de l'argent à long terme. Ils sont plus rentables que les voitures ou les motos en termes de carburant, de frais de stationnement, d'assurance et d'entretien.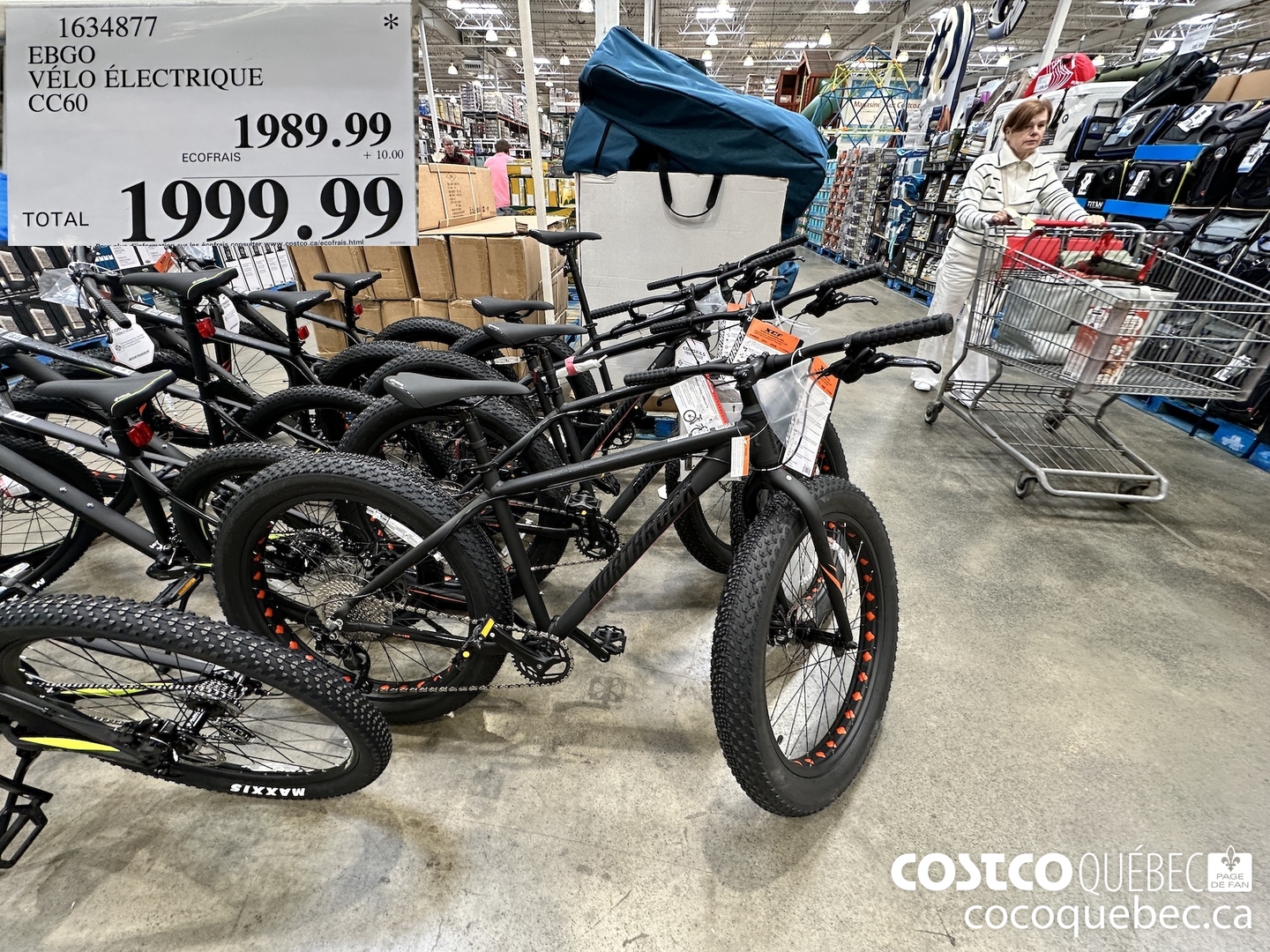 En ce qui concerne les vélos électriques spécifiques proposés chez Costco, il est important de noter que leur inventaire peut varier dans le temps. Celui actuellement proposé avec de gros pneus est en rupture de stock, cela vaudrait peut-être la peine de prendre la décision d'en posséder un prochainement. J'ai acheté le plus petit modèle Jetson il y a deux ans. Bien que j'aie apprécié l'expérience, j'ai trouvé difficile d'ajouter un sac ou un panier à mon vélo, cela causerait des problèmes d'équilibre. J'ai l'impression que les pneus plus gros seraient plus solides et que ce vélo est plus gros en général, ce qui le rend plus utile si vous voulez prendre le vélo sur la voiture.
Electric bikes, also known as e-bikes, have gained popularity in recent years due to their numerous benefits. Here are some advantages of electric bikes:
Eco-Friendly Transportation: E-bikes are a greener alternative to traditional gasoline-powered vehicles. They produce zero emissions during operation, contributing to a cleaner environment and reducing air pollution.
Health and Fitness: Riding an electric bike provides an excellent opportunity for physical activity. Even though the motor assists with pedaling, you still get exercise, especially if you choose to pedal without relying on the motor's assistance. It's a great way to stay active and improve cardiovascular health.
Increased Range and Speed: With an electric motor to assist you, e-bikes allow for faster and longer rides compared to regular bicycles. This feature is particularly helpful for commuting or covering longer distances without exerting excessive effort.
Commuting Convenience: Electric bikes offer a convenient mode of transportation for commuting in urban areas. They can help you avoid traffic congestion, reduce commute times, and provide a cost-effective alternative to cars or public transport.
Flexibility and Versatility: E-bikes are suitable for riders of various fitness levels and ages. The motor assistance makes cycling more accessible to individuals who may have physical limitations or struggle with long distances.
Cost Savings: While the initial purchase cost of an electric bike may be higher than that of a regular bicycle, e-bikes can save you money in the long run. They are more cost-effective than cars or motorcycles in terms of fuel, parking fees, insurance, and maintenance.
Regarding the specific e-bikes offered at Costco, it's important to note that their inventory can vary over time.  The one currently offered with big tires is going out of stock, it might be worth making the decision to own one soon.  I bought the smaller Jetson model two years ago. While I enjoyed the experience, I found it difficult to add a bag or basket to my bike, it would cause balance issues. I feel like the bigger tires would be more solid and this bike is bigger in general making it more useful if you want to take the bike over the car.