Dans le Super Post du mercredi, je sélectionne une section entière de Costco et prends des photos de TOUS les articles pour que vous voyez !
In the Wednesday Super Post I pick an 
entire
 section of Costco and take pictures of 
ALL
of the items for you see.
Veuillez noter:
Le prix chez votre Costco local a priorité (ou préséance) sur les prix indiqués sur ce blog.
Les articles Costco Liquidation/Manager's Special (se terminant par .97) varient d'un magasin à l'autre.
Un astérisque (*) sur l'étiquette de prix signifie que l'article n'est pas en cours de réapprovisionnement.
S'il y a quelque chose que vous voulez vraiment, *** vérifiez la date d'expiration *** car certains articles en vente Costco se terminent en milieu de semaine.
*** Il s'agit d'une page indépendante gérée par des fans, sans affiliation ni approbation par Costco Wholesale ***
ENGLISH TO FOLLOW:
La jardinerie Costco est ouverte au Québec. Nous avons quelques semaines de retard sur nos voisins Ontariens. Nous avons enfin un large choix d'annuelles et de vivaces parmi lesquelles choisir. Chaque année, j'achète les paniers suspendus qui sont préparés avec un mélange de géraniums et d'autres annuelles suspendues.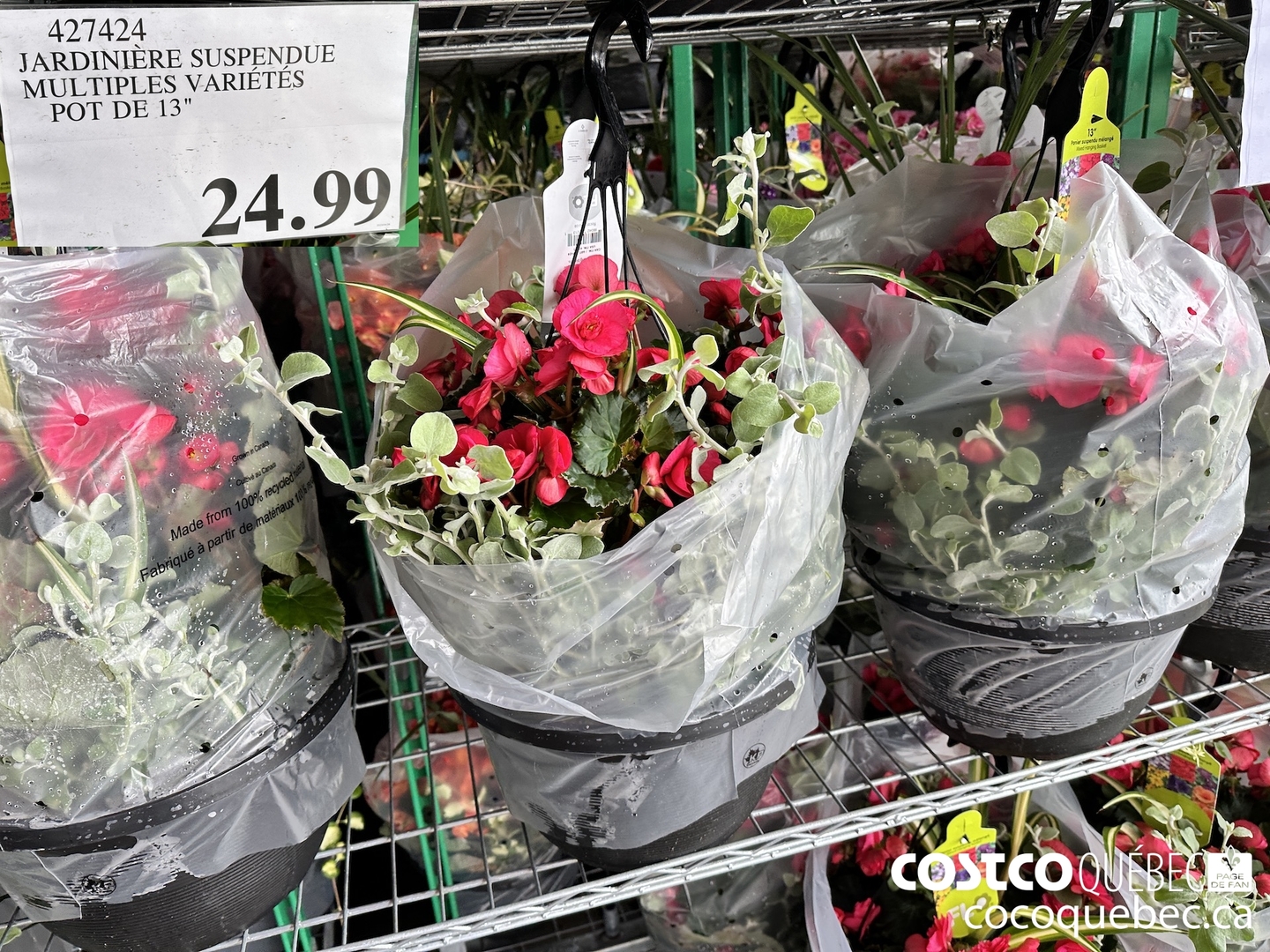 Mes voisins me complimentent toujours sur mes choix et ils fleurissent jusqu'en octobre. J'adore la sélection. Cette année, j'ai l'intention de commencer un jardin de style européen sur mon escalier arrière. Vous connaissez le genre où il y a de nombreux pots colorés avec des plantes à fleurs mélangées à des plantes potagères comme des tomates et des poivrons.
Créer un jardin de style européen avec un mélange de plantes à fleurs et de légumes en pots peut ajouter de la couleur et de l'intérêt à votre espace extérieur.
Lorsque vous choisissez des plantes pour vos pots, tenez compte de la quantité de lumière solaire et de l'espace disponible pour chaque plante. Assurez-vous de choisir des plantes qui ont des besoins similaires en eau et en soleil afin qu'elles puissent prospérer ensemble dans le même récipient.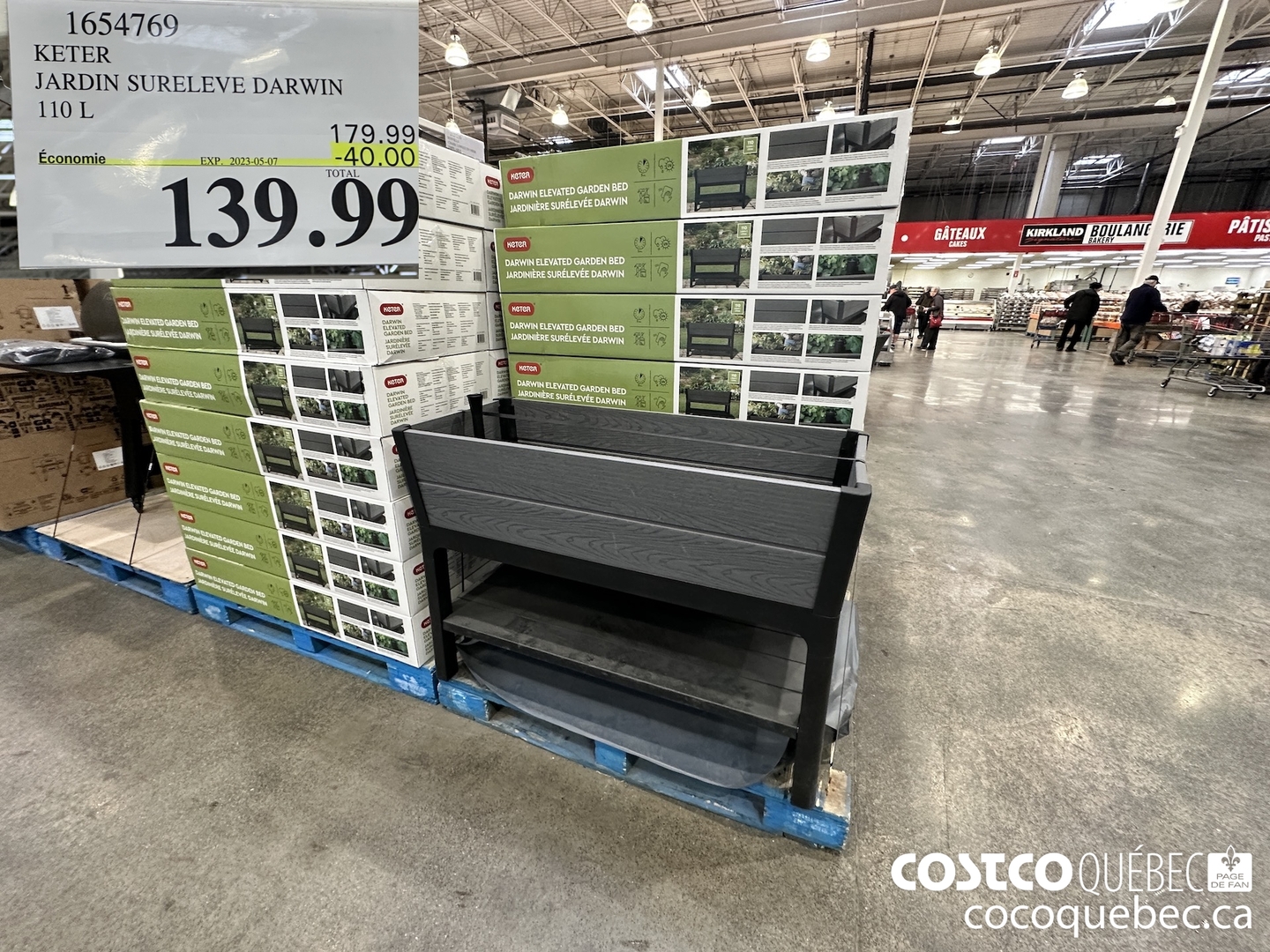 Pour les plantes à fleurs, vous pouvez envisager un mélange d'annuelles et de vivaces de différentes hauteurs et couleurs. Parmi les bonnes options pour les pots, citons les pétunias, les soucis, les impatiens et les géraniums. Vous pouvez également envisager d'ajouter des plantes traînantes comme la vigne de patate douce ou le lierre pour créer un effet en cascade.
Pour les plantes potagères, les tomates et les poivrons sont d'excellents choix pour le jardinage en pots tant qu'ils reçoivent au moins 6 à 8 heures de lumière directe du soleil chaque jour. D'autres options pour le potager en pot comprennent la laitue, les épinards et les herbes comme le basilic et le persil.
Assurez-vous de choisir un terreau de haute qualité et de fertiliser vos plantes régulièrement pour favoriser une croissance saine. Et n'oubliez pas d'arroser régulièrement vos plantes, surtout par temps chaud et sec.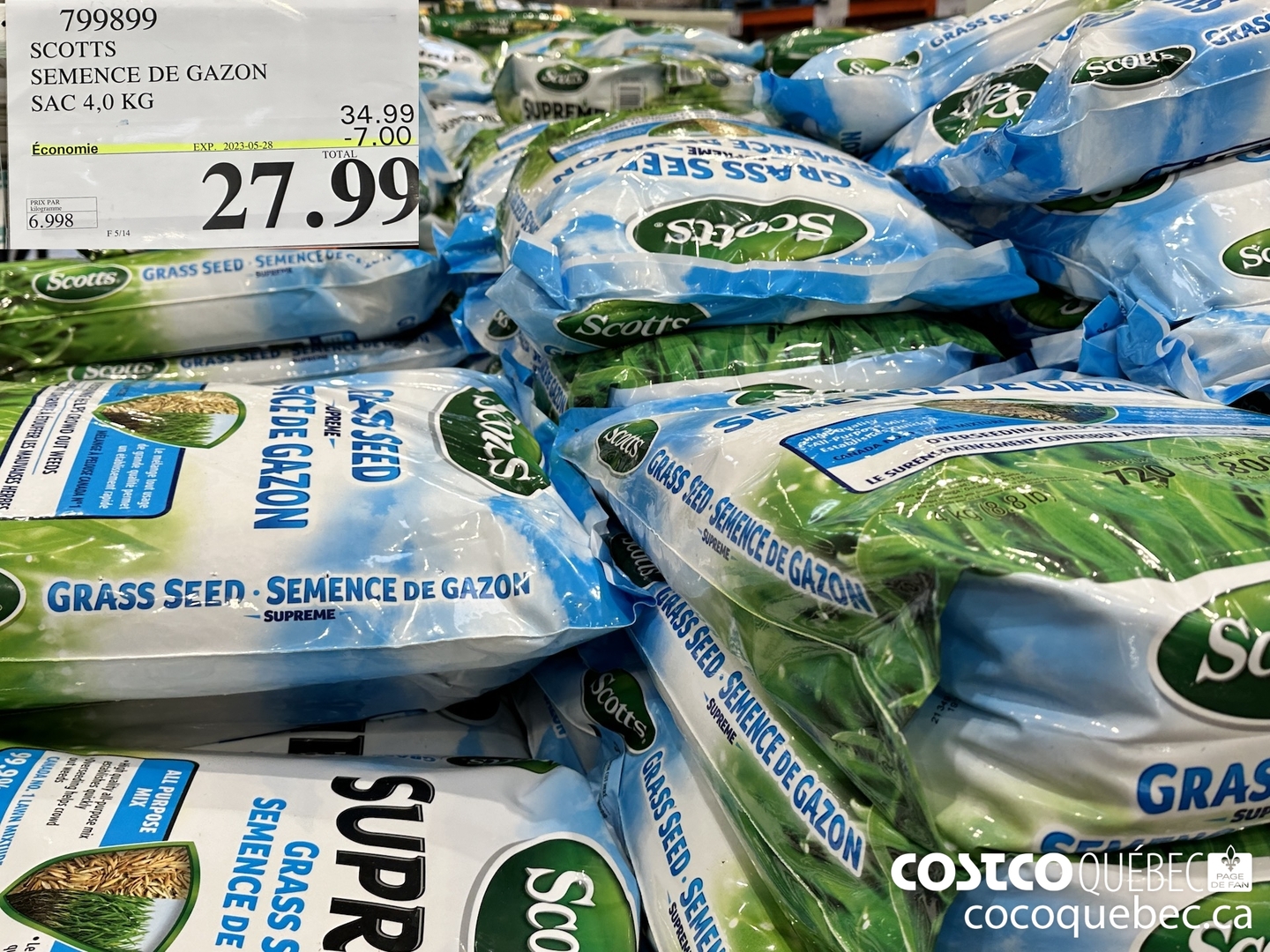 Costco garden centre is open in Quebec. We are a few weeks behind our Ontario neighbours. We finally have a wide selection of annuals and perennials to choose from. Each year I buy the hanging baskets that are prepared with a mix of geraniums and other hanging annuals.
My neighbours always compliment me on my choices and they bloom until well into October. I love the selection. This year I intend to start a European style garden on my back stairs. You know the kind where there are many colorful pots with flowering plants mixed with vegetable plants like tomatoes and peppers.
Creating a European-style garden with a mix of flowering and vegetable plants in pots can add color and interest to your outdoor space.
When choosing plants for your pots, consider the amount of sunlight and space available for each plant. Make sure to choose plants that have similar water and sunlight needs so that they can thrive together in the same container.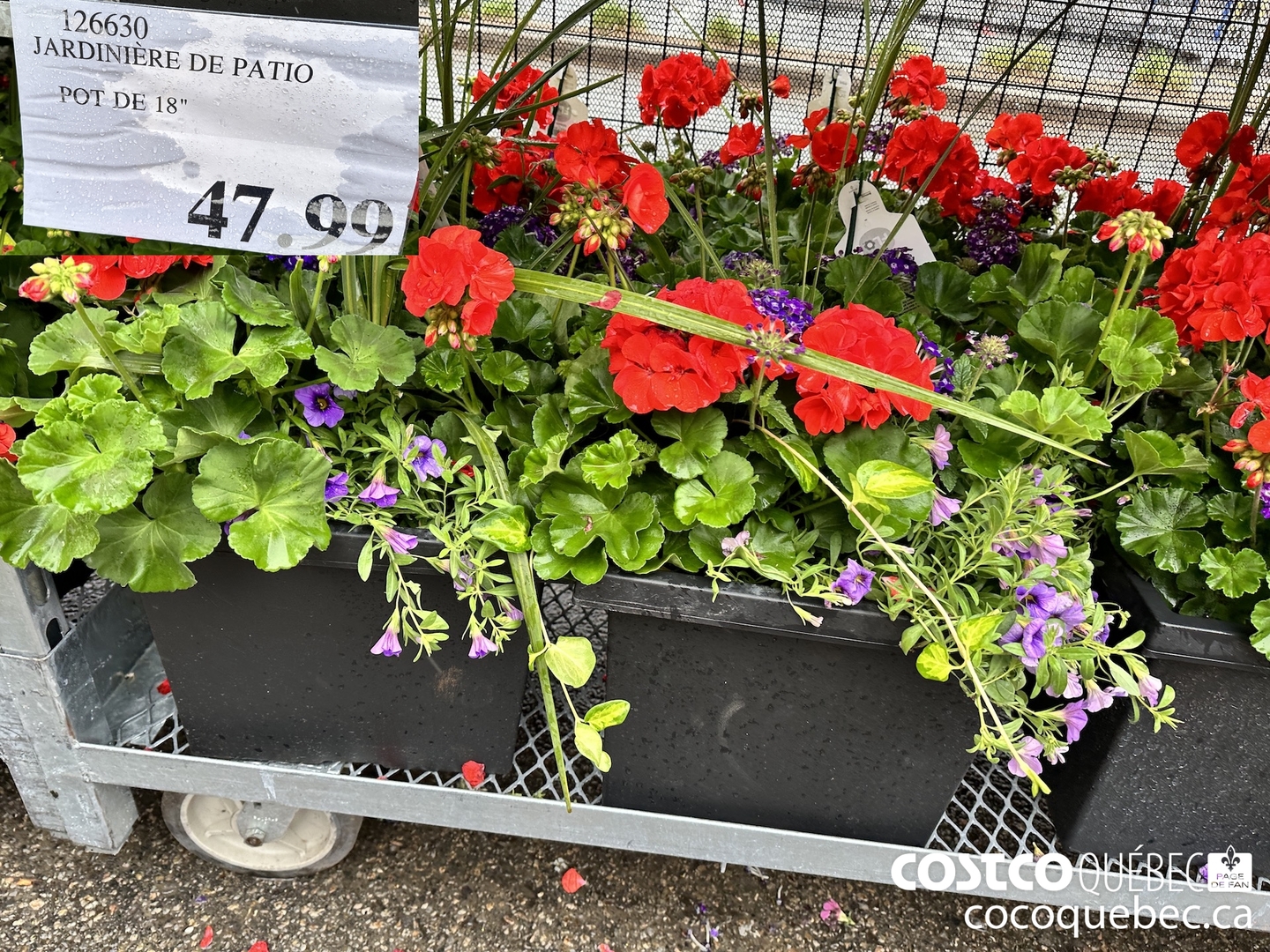 For the flowering plants, you could consider a mix of annuals and perennials with varying heights and colors. Some great options for pots include petunias, marigolds, impatiens, and geraniums. You could also consider adding some trailing plants like sweet potato vine or ivy to create a cascading effect.
For the vegetable plants, tomatoes and peppers are great choices for container gardening as long as they receive at least 6-8 hours of direct sunlight each day. Other options for container vegetable gardening include lettuce, spinach, and herbs like basil and parsley.
Make sure to choose high-quality potting soil and fertilize your plants regularly to promote healthy growth. And don't forget to water your plants regularly, especially during hot and dry weather.