Dans le Super Post du mercredi, je sélectionne une section entière de Costco et prends des photos de TOUS les articles pour que vous voyez !
In the Wednesday Super Post I pick an 
entire
 section of Costco and take pictures of 
ALL
of the items for you see.
Veuillez noter:
Le prix chez votre Costco local a priorité (ou préséance) sur les prix indiqués sur ce blog.
Les articles Costco Liquidation/Manager's Special (se terminant par .97) varient d'un magasin à l'autre.
Un astérisque (*) sur l'étiquette de prix signifie que l'article n'est pas en cours de réapprovisionnement.
S'il y a quelque chose que vous voulez vraiment, *** vérifiez la date d'expiration *** car certains articles en vente Costco se terminent en milieu de semaine.
*** Il s'agit d'une page indépendante gérée par des fans, sans affiliation ni approbation par Costco Wholesale ***
ENGLISH TO FOLLOW:
Le batteur sur socle Cuisinart prend le gâteau pour les caractéristiques et les performances qui sont mises à part le fait que la couleur est rouge vif. Il a plus de puissance, plus de capacité et plus d'options pour gérer n'importe quel mélange dans lequel vous êtes. Il a 12 vitesses, je ne sais pas pourquoi nous avons besoin de tout cela, mais pourquoi pas ! Il a également des pièces jointes pour diverses tâches.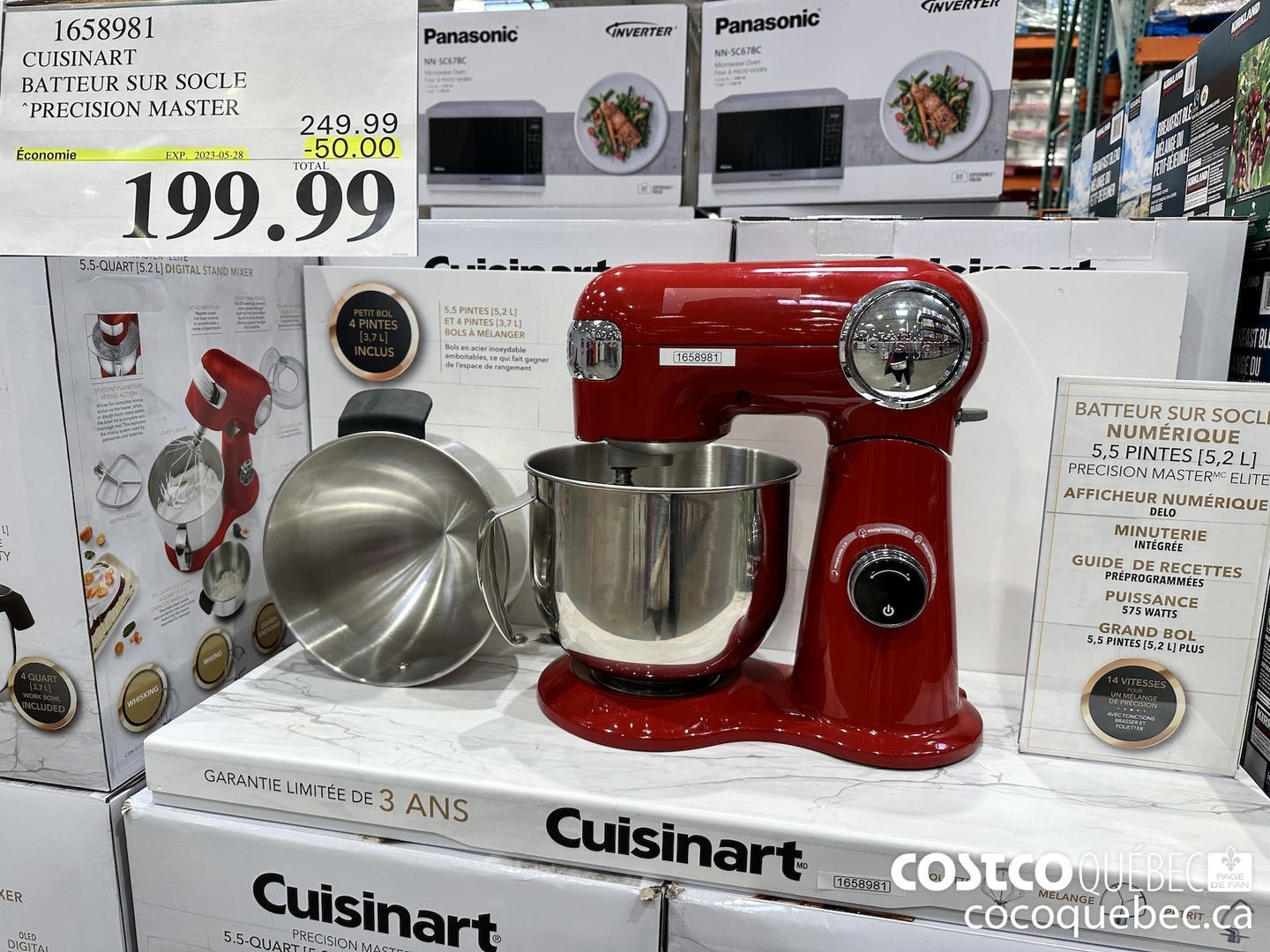 The Cuisinart stand mixer takes the cake for features and performance that is aside from the fact that the color is red hot. It has more power, more capacity and more options to handle whatever mix you're into. It has 12 speeds, not sure what we need all that for but why not! It also has attachments for various tasks.
Mon premier robot culinaire a tourné pour la dernière fois récemment. Nous l'avons eu pour notre mariage il y a 33 ans. Nous en avons pour notre argent ! Mais quand nous nous sommes dit au revoir, cela signifiait trouver un remplaçant. J'utilise souvent cet outil et j'ai besoin de l'avoir à portée de main. La conception compacte signifie que cette machine s'adaptera facilement sur n'importe quel comptoir de cuisine tout en étant facile à ranger lorsqu'elle n'est pas utilisée. Il a une grande capacité de bol, ce qui est essentiel. La pâte à tarte prend un peu de capacité dans le bol. Celui-ci fonctionne bien et est plus moderne que mon ancien.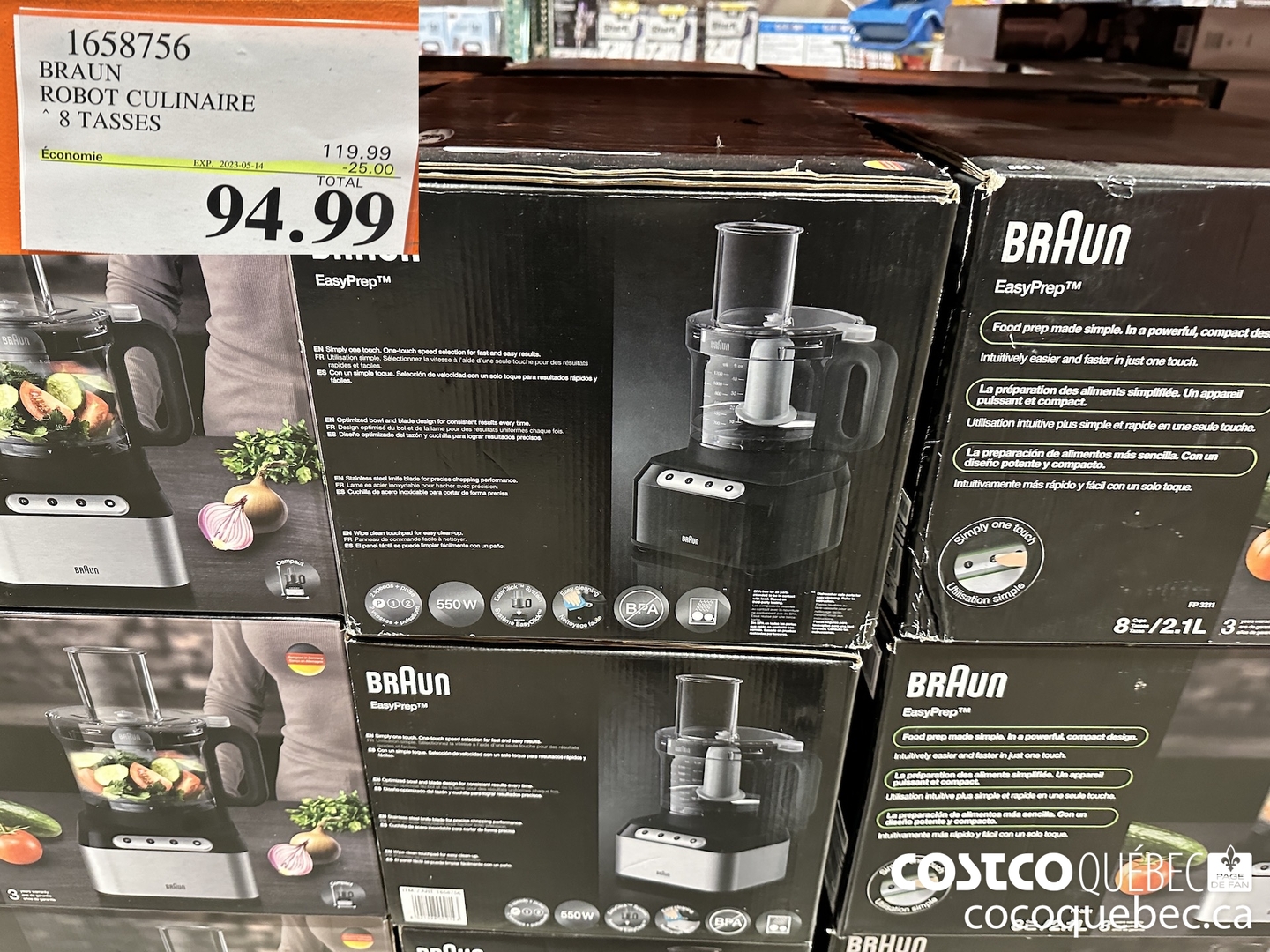 My first food processor spun for the last time recently. We got it for our wedding 33 years ago. We got our money's worth! But when we said goodbye, it meant finding a replacement. I use this tool often and need to have it handy. The compact design means that this machine will easily fit on any kitchen counter as well as being easy to store when not in use. It has a large bowl capacity which is critical. Pastry dough takes up quite a bit of bowl capacity. This one works nicely and is more modern than my old one.