Dans le Super Post du mercredi, je sélectionne une section entière de Costco et prends des photos de TOUS les articles pour que vous voyez !
In the Wednesday Super Post I pick an 
entire
 section of Costco and take pictures of 
ALL
of the items for you see.
Veuillez noter:
Le prix chez votre Costco local a priorité (ou préséance) sur les prix indiqués sur ce blog.
Les articles Costco Liquidation/Manager's Special (se terminant par .97) varient d'un magasin à l'autre.
Un astérisque (*) sur l'étiquette de prix signifie que l'article n'est pas en cours de réapprovisionnement.
S'il y a quelque chose que vous voulez vraiment, *** vérifiez la date d'expiration *** car certains articles en vente Costco se terminent en milieu de semaine.
*** Il s'agit d'une page indépendante gérée par des fans, sans affiliation ni approbation par Costco Wholesale ***
ENGLISH TO FOLLOW:
Lorsqu'il s'agit de trouver les chaussettes d'été parfaites pour courir et marcher, il y a quelques facteurs à prendre en compte. Voici quelques suggestions à prendre en compte lors du choix final :
Chaussettes basses ou invisibles : recherchez des chaussettes spécialement conçues pour être basses ou invisibles, ce qui signifie qu'elles se situent sous le bord de vos chaussures de course. De cette façon, vous pouvez éviter que des bords colorés n'apparaissent au-dessus de vos chaussures.
Matériau évacuant l'humidité : Optez pour des chaussettes fabriquées à partir de matériaux évacuant l'humidité tels que des mélanges synthétiques (par exemple, polyester, nylon, spandex). Ces tissus aident à garder vos pieds au sec en évacuant la transpiration, réduisant ainsi les risques d'irritation et d'ampoules.
Packs variés : Un pack varié est une excellente option pour vous assurer d'avoir des chaussettes qui correspondent à la couleur de vos chaussures. Recherchez des packs qui offrent une large gamme de couleurs pour bien se fondre avec différentes couleurs de chaussures.
Amorti et respirabilité : Envisagez des chaussettes avec un rembourrage dans des zones clés comme le talon et la plante du pied, car cela peut offrir un confort supplémentaire pendant la course et la marche. De plus, recherchez des chaussettes avec des panneaux en maille respirante ou des zones de ventilation pour améliorer la circulation de l'air et éviter que vos pieds ne deviennent trop chauds.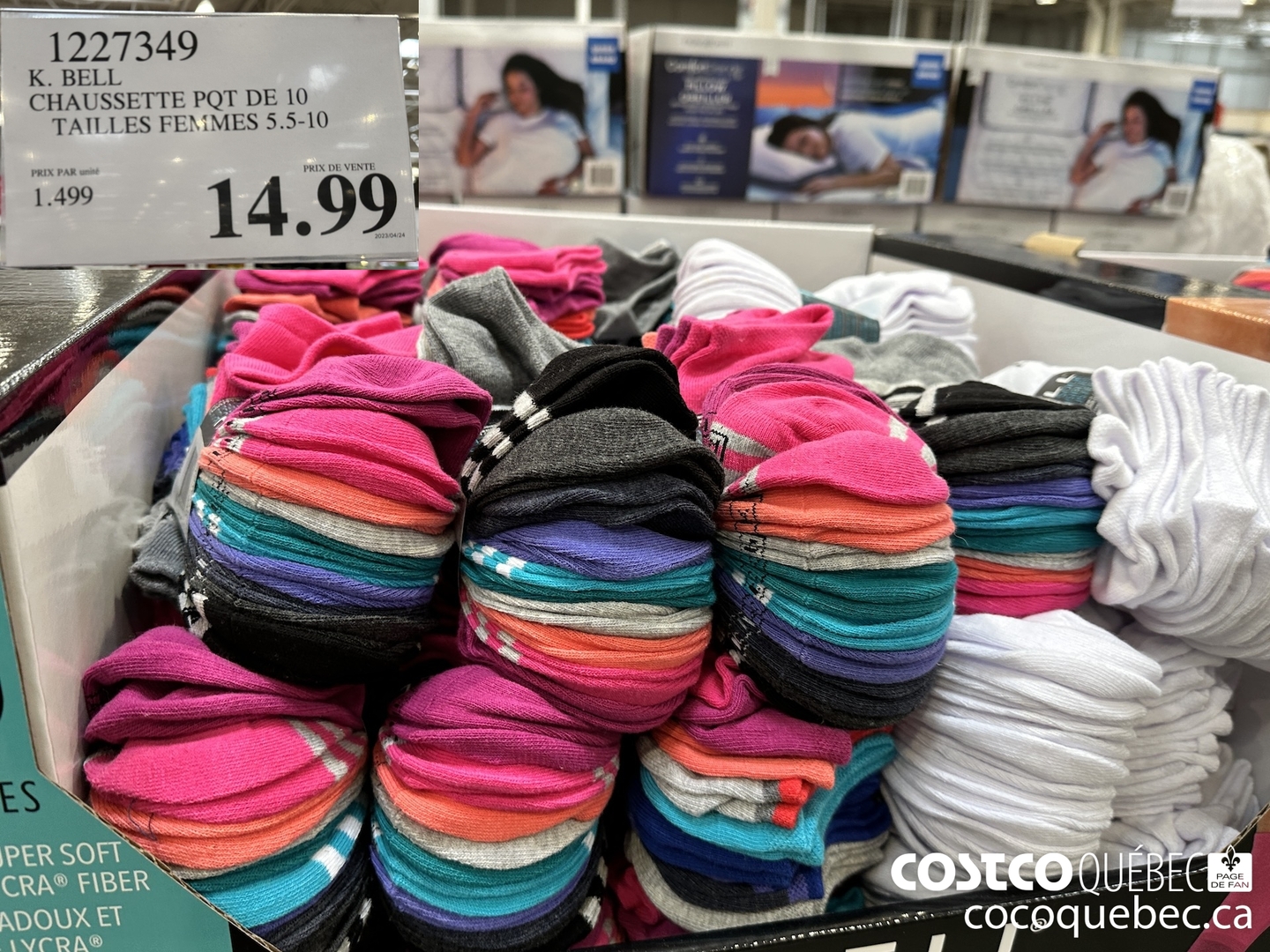 5. Coupe ajustée : Bien que vous préfériez une coupe ferme, il est important d'éviter les chaussettes trop serrées, car elles peuvent causer de l'inconfort et des irritations. Recherchez des chaussettes avec une coupe ajustée qui offre un soutien sans sensation de constriction. Faites attention au tableau des tailles de la chaussette ou essayez différentes marques pour trouver la bonne taille pour vos pieds.
6. Construction sans couture : Pour minimiser davantage les irritations, envisagez des chaussettes avec une construction sans couture. Cette caractéristique réduit la présence de coutures qui peuvent frotter contre votre peau et provoquer des frottements.
N'oubliez pas d'essayer les chaussettes et de les tester lors d'une courte course ou d'une marche avant de vous engager dans une marque ou un style particulier. Les pieds de chacun sont uniques, donc trouver la chaussette parfaite peut nécessiter quelques essais et erreurs. Je pense que Costco a une si grande sélection.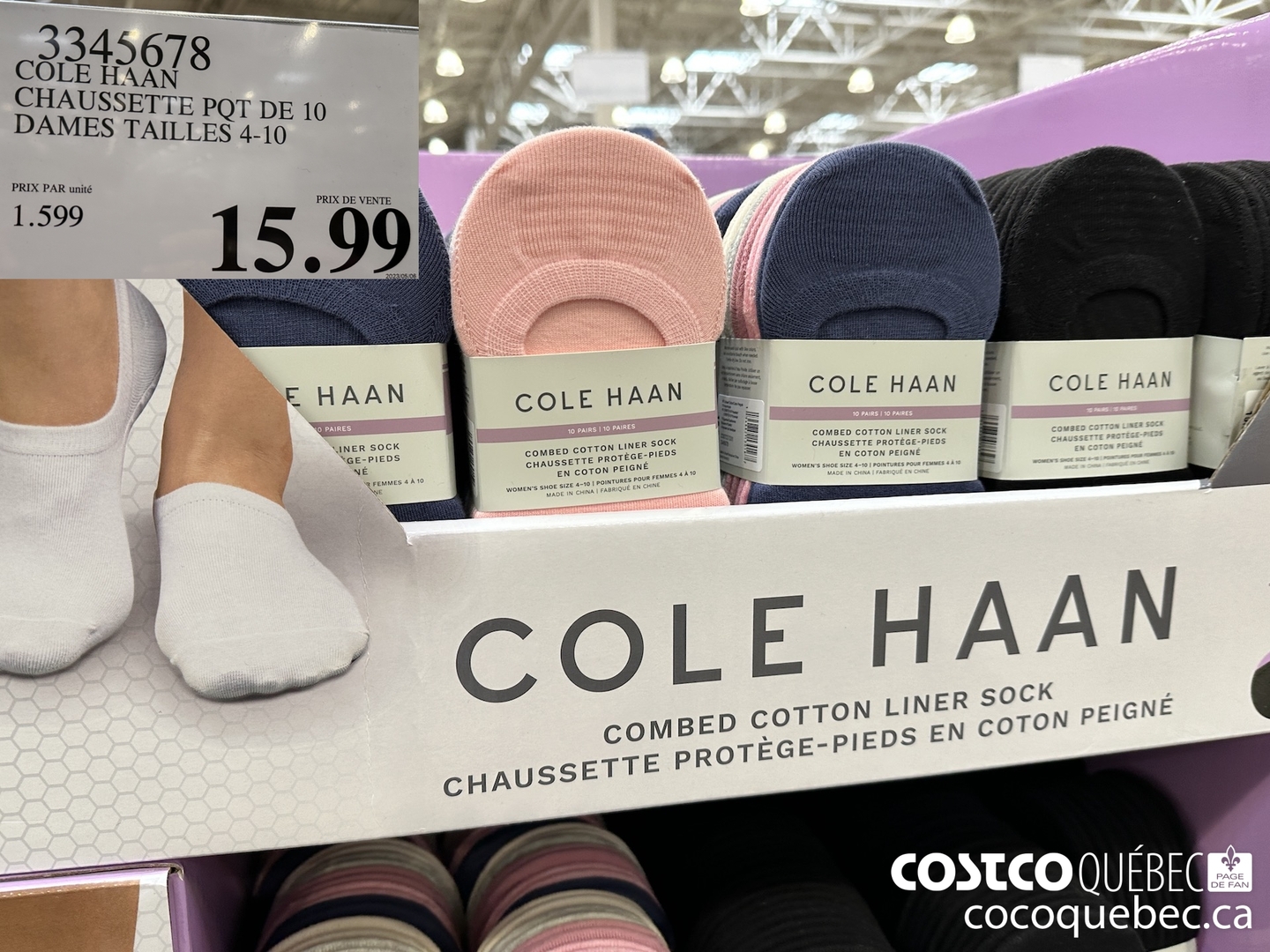 When it comes to finding the perfect summer socks for running and walking, there are a few factors to consider. Here are some suggestions to consider when making the final choice:
Low-cut or no-show socks: Look for socks that are specifically designed to be low-cut or no-show, meaning they sit below the edge of your running shoes. This way, you can avoid any colored edges showing above your shoes.
Moisture-wicking material: Opt for socks made from moisture-wicking materials such as synthetic blends (e.g., polyester, nylon, spandex). These fabrics help to keep your feet dry by wicking away sweat, reducing the chance of irritation and blisters.
Variety packs: A variety pack is a great option for ensuring you have socks that match the color of your shoes. Look for packs that offer a wide range of colors to blend well with different shoe colors.
Cushioning and breathability: Consider socks with cushioning in key areas like the heel and ball of the foot, as this can provide extra comfort during running and walking. Additionally, look for socks with breathable mesh panels or ventilation zones to enhance airflow and prevent your feet from getting too hot.
Snug fit: While you prefer a firm fit, it's important to avoid socks that are too tight, as they can cause discomfort and irritation. Look for socks with a snug fit that provides support without feeling constricting. Pay attention to the sock's sizing chart or try different brands to find the right fit for your feet.
Seamless construction: To further minimize irritation, consider socks with seamless construction. This feature reduces the presence of seams that can rub against your skin and cause friction.
Remember to try on the socks and test them during a short run or walk before committing to a particular brand or style. Everyone's feet are unique, so finding the perfect sock may require some trial and error. Good think Costco has such a great selection.