Bienvenue à la mise à jour des ventes du week-end de Costco Québec où je vous tiendrai au courant des ventes impressionnantes et des nouveaux articles que Costco lance pour le week-end !
Welcome to the Costco Quebec Weekend Sales Update where I'll keep you in the loop on the awesome sales & new items Costco releases for the Weekend!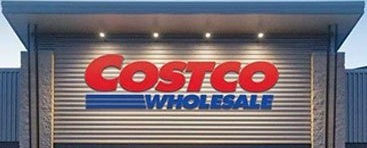 Veuillez noter:
Le prix chez votre Costco local a priorité (ou préséance) sur les prix indiqués sur ce blog.

Les articles Costco Liquidation/Manager's Special (se terminant par .97) varient d'un magasin à l'autre.

Un astérisque (*) sur l'étiquette de prix signifie que l'article n'est pas en cours de réapprovisionnement.
Please note:
The price at your local Costco takes precedent (or precedence) over the prices listed on this blog.Costco liquidation/Manager's Special items (ending in .97) vary from store to store.
An asterisk (*) on the price tag means the item is not being re-ordered.

S'il y a quelque chose que vous voulez vraiment, *** vérifiez la date d'expiration *** car certains articles en vente Costco se terminent en milieu de semaine.

*** Il s'agit d'une page indépendante gérée par des fans, sans affiliation ni approbation par Costco Wholesale ***
If there is something you really want, ***double check the expiry date*** as some Costco sales items do end mid-week.
***This is a fan run, independent page with no affiliation or endorsement by Costco Wholesale***
ENGLISH TO FOLLOW:
Le Samsung Frame TV est en effet un produit unique et innovant. Il est conçu pour ressembler à un cadre photo lorsqu'il est fixé au mur, ce qui lui permet de se fondre parfaitement dans le décor d'une pièce. Le design mince et affleurant lui donne une apparence élégante et minimaliste.
L'une des caractéristiques les plus remarquables du téléviseur Frame est sa capacité à afficher des illustrations lorsqu'il n'est pas utilisé comme téléviseur traditionnel. Les utilisateurs peuvent choisir parmi une vaste bibliothèque d'œuvres d'art, y compris des pièces célèbres d'artistes renommés tels que Picasso et Monet, ou ils peuvent même télécharger leurs propres images. Cette fonctionnalité permet au téléviseur de se transformer en une œuvre d'art dynamique, améliorant l'esthétique de la pièce lorsqu'il n'est pas utilisé.
De plus, le téléviseur Frame offre diverses options de personnalisation telles que des cadres interchangeables, permettant aux utilisateurs d'adapter le cadre du téléviseur à leur style personnel ou à la décoration de leur chambre. Il dispose également d'un capteur intégré qui ajuste la luminosité et la température de couleur de l'écran en fonction de la lumière ambiante de la pièce, offrant une expérience visuelle plus réaliste et naturelle.
Dans l'ensemble, le téléviseur Frame de Samsung combine technologie et esthétique, offrant une solution unique et polyvalente pour ceux qui apprécient à la fois la fonctionnalité et le design dans leur configuration de divertissement à domicile.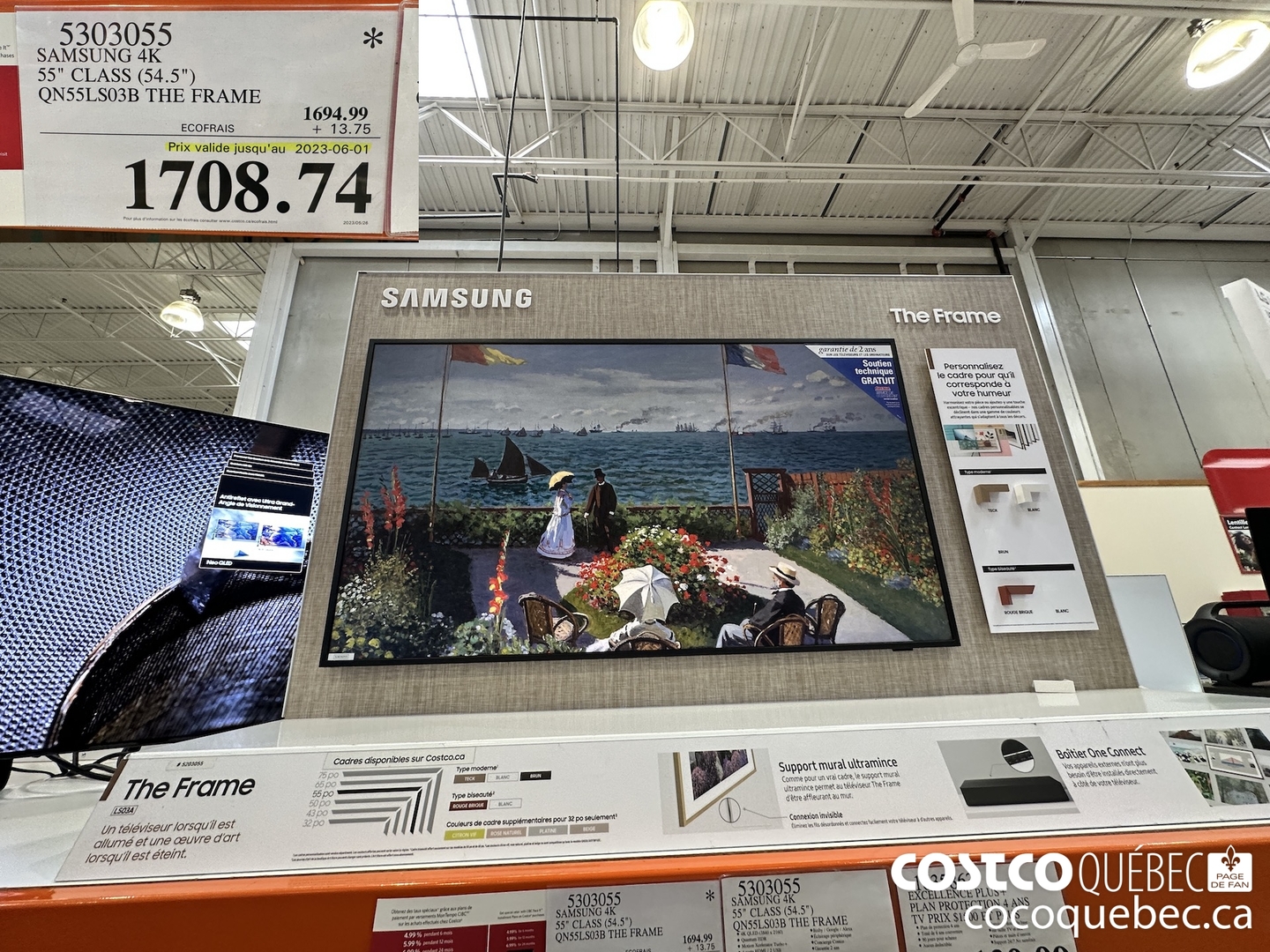 The Samsung Frame TV is indeed a unique and innovative product. It is designed to resemble a picture frame when mounted on the wall, allowing it to blend seamlessly with the decor of a room. The slim and flush design gives it an elegant and minimalist appearance. It fits in seemlessly into any decor.  I just love the idea.  I have yet to purchase one.  I need to wait until one of my TV's says goodbye before making the move.  I have seen this in real life in a living room and it truly is next level.
One of the standout features of the Frame TV is its ability to display artwork when it's not being used as a traditional television. Users can choose from a vast library of artworks, including famous pieces from renowned artists such as Picasso and Monet, or they can even upload their own images. This feature allows the TV to transform into a dynamic piece of art, enhancing the aesthetics of the room when it's not in use.
Additionally, the Frame TV offers various customization options such as interchangeable bezels, allowing users to match the TV's frame with their personal style or room decor. It also has a built-in sensor that adjusts the screen's brightness and color temperature based on the ambient light in the room, providing a more realistic and natural viewing experience.
Overall, the Frame TV by Samsung combines technology with aesthetics, offering a unique and versatile solution for those who value both functionality and design in their home entertainment setup.